EasyResearch Roundup
What a year! 2020 has left a lasting impression on mankind and will certainly be remembered as the year the world stood still.
Luckily EasyResearch did not stand still as opportunities in abundance in every U.S market sector presented itself throughout the pandemic and it looks like a new Bull Market is upon us, who would have guessed?
Down Memory Lane
Looking back over the year, 2020 nearly started with a bang! No, literally with a "bang" due to the nuclear turmoil between the U.S and Iran prompting some to say a third world war is upon us.
This gave EasyResearch the opportune moment to do a piece on "safeguarding" a portfolio through commodities and hedges. This theme would be revisited during the COVID-19 pandemic with the research piece, "How to Vaccinate your portfolio."
COVID-19
Then a virus from the East named Severe Acute Respiratory Syndrome CoronaVirus 2 (SARS-CoV-2) or just COVID-19 sent the world into lockdown and the stock market plummeted. Not all remained doom and gloom though, as the second half of the year saw a spectacular global stock market rebound to all-time highs in December as the COVID-19 vaccines started to roll out.
Click logos to view research notes
Here are some of EasyResearch Best and (not so) Worst stock picks of in 2020:
The Bad (luckily not too ugly)
Pre COVID-19 stock picks and valuations went out the window as share prices came tumbling down with the global market sell-off from February to March. Although our outlook on the following stocks were neutral, these companies are still worth the mentioning.
One Silicon Valley stock that did not make a comeback was Intel Corporation which EasyResearch featured in February 2020 and showed much promise at the start to the year. But unfortunately, the company could not bounce back from the pandemic although posting better results than analysts expected over the second and third quarters.
The company reaffirmed its positive forward guidance for the rest of the year, but it has been made clear in the Q3 earnings report that the company was slowing down.
Gain since EasyResearch note release (4 February 2020):

-27.71%
Coca-Cola has been an exceptional stock to own over the long term and one of those "must own" dividend stock over the last decade. Unfortunately for new investors, with the coronavirus lockdown which saw distribution channels come to a standstill, Coke was massively affected.
The share price tumbled over 29% from the release of our note but started to show some life again with the global market rebound. Coca-Cola has turned positive since the Mach sell-off but is still negative overall for the year to date at -1.46% YTD and could be one to watch as the global economy calls for a new Bull Market.
Gain since EasyResearch note release (10 March 2020): 1.69%
Royal Caribbean Cruises Limited (RCL)
As the coronavirus tide started to turn in April 2020 EasyResearch looked to the consumer discretionary sector and specifically travel stocks for opportunities. Cruise liners were of much interest at that stage and for us Royal Caribbean Cruises Limited showed the most potential.
Although we had a neutral outlook at that point two technical price levels grabbed our attention for possible opportunities to invest or to hold off for now. The company showed healthy margins compared to peer group and with pandemic measures easing the stock has rebounded significantly and could continue this trajectory.
Gain since EasyResearch note release (23 April 2020):

88.96%
Click logos to view shares
on EasyEquities
Now for the Good, which turned out Great!
Stayin cool, calm, and collective, EasyResearch managed to take note of the developing trends and made use of it when selecting stocks as the markets started to rebound. E-commerce seemed to be the clear trend setter coupled with Healthcare (Vaccine stocks) the Communication services sector and Information Technology which delivered stellar results.
(The following stocks had defined portfolio particulars like possible buy opportunities and stock target prices set out in the research notes.)
We received a lot of flak for picking Walt Disney which seemed to be Ludacris at the time, with park closures at the order of the day and market sentiment at a low point.
But considering the weight of the Disney brand, what was happening at the time and the focus shifting to Disney+ to cater for the "stay at home" crowed, it was a no brainer. We just had to wait it out and it paid-off big time as Disney reached our target price at $135.89 per share.
The "Mickey Mouse" company's focus to new content for Disney+ in the year ahead saw the Share price rise even further to new all-time highs.
Gain since EasyResearch note release:

49.03%
Moderna along with AstraZeneca PLC (AZN) and the rest of the vaccine hopefuls grabbed our attention early in the year with Moderna leading the pack at that stage. Vaccine company valuations have increase substantially and might continue with some analysts already calling a $10 billion valuation on Moderna by 2021.
Our target price of $100 per share has been reached which open a revision higher to $150 per share with the approval of Moderna's vaccine candidate.
Gain since EasyResearch note release (21 July 2020):

55.68%
This cloud computing company made headlines very quickly after gaining over 400% by August which made everyone notice the rebound and opportunity in the Information Technology sector. Fastly Inc reached our target price of $118 per share so "fastly" that it made our heads spin as the target price was reached 7 days after our research note saw the light of day.
The share price has retracted from the all-time-high at $128.83 per share. There are some short-term concerns after the latest Q3 earnings which showed a consecutive drop in Revenue.
But rumors are making the rounds that Cisco Systems is considering an acquisition of Fastly, which if an offer lands on the table, could see Fastly's share price move even higher.
Gain since EasyResearch note release (1 October 2020):

7.08%
Click logos to view shares
on EasyEquities
Closing off
Yes, we know Tesla (which we also picked) and the rest of the "FAANG gang" did exceptionally well, our Gilead pick fell out of the bus while some of our "Small Caps" also skyrocketed!
There are so many stocks to mention but we wanted to highlight some of our U.S picks which could continue to do well for our EasyVestors into 2021 and possibly beyond. So, from me @BEEF_FINMARKETS and the EasyResearch team, happy investing and a prosperous 2021 for all!
New to investing
and want to know more about Small and our recent Stock Picks?
Read: Small Caps, the little engines that can! and Air Bed & Breakfast has landed on Easy (ABNB)

Sources – EasyResearch
Follow Barry Dumas
@BEEF_FINMARKETS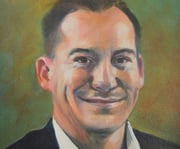 Barry is a market analyst with GT247, with a wealth of experience in the investment markets. Now in his tenth year in the markets, Barry "The Beef" Dumas brings a combination of technical analysis and fundamental insights to the table.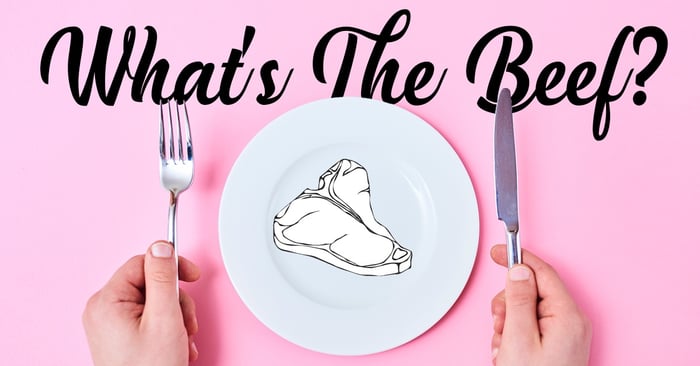 Any opinions, news, research, reports, analyses, prices, or other information contained within this research is provided by Barry Dumas, Market Analyst at GT247 (Pty) Ltd t/a GT247.com ("GT247.com") as general market commentary, and does not constitute investment advice for the purposes of the Financial Advisory and Intermediary Services Act, 2002. First World Trader (Pty) Ltd t/a EasyEquities ("EasyEquities") and GT247.com do not warrant the correctness, accuracy, timeliness, reliability or completeness of any information received from third party data providers. You must rely solely upon your own judgment in all aspects of your investment and/or trading decisions and all investments and/or trades are made at your own risk. EasyEquities and GT247.com (including any of their employees) will not accept any liability for any direct or indirect loss or damage, including without limitation, any loss of profit, which may arise directly or indirectly from use of or reliance on the market commentary. The content contained within is subject to change at any time without notice.The value of a financial product can go down, as well as up, due to changes in the value of the underlying investments. An investor may not recoup the full amount invested. Past performance is not necessarily an indication of future performance. These products are not guaranteed. Examples and/or graphs are for illustrative purposes only.