New Healthcare Stocks
Another excellent Easy investor community selection of healthcare stocks and after listening, debating we have added more of your most requested shares to our platform.
Healthcare and big pharma have been kicked into overdrive during the COVID-19 pandemic, in a race to see who will cross the finish line first with a vaccine to save the world. Some vaccine stocks have reached Ludicrous valuations in a short period and might continue higher.
Click to view Healthcare shares
on EasyEquities
Here are some of the healthcare stocks that drew our attention but make sure you follow the link at the bottom of the page to submit your favorite share suggestions.
AstraZeneca PLC (AZN) probably needs no introduction by now, but for those who don't know this British pharma and bio-pharmaceutical company is a front runner in the COVID-19 vaccine race. The multinational company has also partnered with the University of Oxford after receiving close to $2 billion to develop a vaccine. The company has also stated that it will put people before profits which is encouraging.
Informed decisions and outlook – The company posted much better than expected Q2 earnings and has also declared a $0.90 dividend. The share price is up over 14% YTD which could take off as positive vaccine news filters through. The stock is attractive over the long term as it is also part of the iShares Europe ETF (IEV) which should also see inflows to the company.
This biotechnology company develops and commercializes immunotherapies for cancer and other infectious diseases. BioNTech SE has also partnered with another firm favorite in the healthcare sector, namely the pharma giant Pfizer. The two companies will co-develop the BNT162 vaccine candidate to prevent COVID-19 infections.
Informed decisions and outlook – The BioNTech/ Pfizer partnership will undoubtedly be a force to reckon with. They have also pre-sold around 700 million doses of the vaccine, which is still in clinical trials to governments around the world. The duo has also announced a deal to supply Canada with an undisclosed amount of vaccine throughout 2021.
Novavax Inc., a vaccine development Biotech company, is another front runner to watch in the fight against the coronavirus pandemic. The company has received the second-largest amount of funding amongst the vaccine makers to make its COVID-19 vaccine candidate NVX-CoV2373. The stock has surged over 4300% YTD and might push even higher if the company can deliver a vaccine.
Informed decisions and outlook – the U.S Government has made a substantial investment into the company, and in turn, Novavax should supply 100 million doses of NVX-CoV2373 to the United States. Positive news followed on Wednesday, which saw the company's share price gain momentum as Novavax's trial vaccine generated promising immune responses in stage 1 clinical trials.
Livongo Health Inc (LVGO) and Teladoc Health Inc (TDOC)
Breaking news announced yesterday was that the virtual healthcare company Teladoc and consumer digital health company, Livongo are to merge in an $18.5 billion cash and stock deal. Teladoc will buy its rival Livongo to merge and create a "New Standard in Global Healthcare Delivery, Access and Experience" which will be a world first.
Informed decisions and outlook – Both shares will come under pressure during this phase, but the long-term prospects should be positive. "This merger firmly establishes Teladoc Health at the forefront of the next generation of healthcare," said Jason Gorevic, CEO of Teladoc Health. "Livongo is a world-class innovator we deeply admire and has demonstrated success in improving the lives of people living with chronic conditions. Together, we will further transform the healthcare experience from preventive care to the most complex cases, bringing 'whole person' health to consumers and greater value to our clients and shareholders as a result."
Click to view Healthcare shares
on EasyEquities
Two other notable new stocks are Inovio Pharmaceuticals (INO) and BioXcel Therapeutics (BTAI) which was also added to the platform.
Other noteworthy EasyResearch on the Healthcare sector - Moderna (MRNA) vaccine to the rescue and Vaccine incoming! (JNJ)
Sources – EasyResearch, AstraZeneca PLC, Livongo Health Inc, Teladoc Health Inc, Novavax, Benzinga, The Motley Fool, Koyfin, Financial Times, TheStreet, SeekingAlpha, Wikipedia.
Take note that all share data was taken on the 5th of August 2020 during the U.S stock market open.
Keen to add more US stocks on the EasyEquities platform?
Submit your share suggestion on this form.
Subscribe for free EasyResearch and get it first
READ:
How to use EasyFX to invest in US stocks
Follow Barry Dumas
@BEEF_FINMARKETS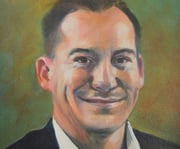 Barry is a market analyst with GT247, with a wealth of experience in the investment markets. Now in his tenth year in the markets, Barry "The Beef" Dumas brings a combination of technical analysis and fundamental insights to the table.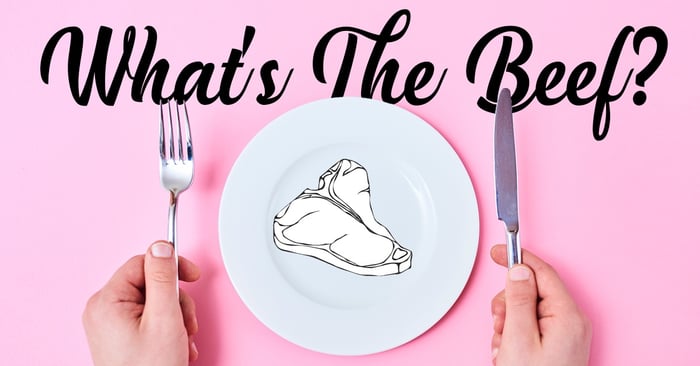 Any opinions, news, research, reports, analyses, prices, or other information contained within this research is provided by Barry Dumas, Market Analyst at GT247 (Pty) Ltd t/a GT247.com ("GT247.com") as general market commentary, and does not constitute investment advice for the purposes of the Financial Advisory and Intermediary Services Act, 2002. First World Trader (Pty) Ltd t/a EasyEquities ("EasyEquities") and GT247.com do not warrant the correctness, accuracy, timeliness, reliability or completeness of any information received from third party data providers. You must rely solely upon your own judgment in all aspects of your investment and/or trading decisions and all investments and/or trades are made at your own risk. EasyEquities and GT247.com (including any of their employees) will not accept any liability for any direct or indirect loss or damage, including without limitation, any loss of profit, which may arise directly or indirectly from use of or reliance on the market commentary. The content contained within is subject to change at any time without notice.The value of a financial product can go down, as well as up, due to changes in the value of the underlying investments. An investor may not recoup the full amount invested. Past performance is not necessarily an indication of future performance. These products are not guaranteed. Examples and/or graphs are for illustrative purposes only.