I have been "stuck on Johnson & Johnson like Band-Aid's stuck on me" after reports surfaced that the pharma giant would be prepping a COVID-19 vaccine. With $1 billion committed towards the development of a vaccine and expanding on its partnerships has seen others like Pfizer (PFE) join the fold to develop a vaccine.

Click logo to view Johnson & Johnson (JNJ) shares.
on EasyEquities
Fundamentals
Johnson & Johnson (JNJ) first quarter of 2020 earnings beat analyst's expectations by some margin, with Revenues up 3.3%, an increase in Net Income and on Earnings Per Share (EPS) of $2.17. The company has also declared a $1.01 per share quarterly dividend, which is a 6.3% increase from the prior dividend.
The company has lowered its forward guidance for the rest of the year due to the coronavirus pandemic headwinds. Johnson & Johnson has also been in and out of court battling lawsuits. The latest being a "$750 million punitive damages verdict in a suit alleging its baby powder caused four people to develop mesothelioma, Johnson & Johnson is seeking a new trial or a reduced verdict." – New Jersey Law Journal
Johnson & Johnson (JNJ) share overview:
Sector: Health Care

Market Cap of $391.76 Billion

Dividend Yield: 2.74%

Price/Earnings (LTM): 23.2x

Next Earnings: 16 July 2020

52 Week Range low of $111.14 and $155.51 per share high.
Johnson & Johnson (JNJ) has declared a $1.01 per share dividend and the stock will go ex-dividend on the 22nd of Mary 2020 with the dividend payable date scheduled for the 9th of June 2020. For more details on other company's dividends expected over the week, head on over to the Nasdaq Dividend Calendar.
Chart Life
The share price regained its losses from the coronavirus pandemic and has gained over 8% in value over the last year. The $143.21 per share support level will be watched closely as a possible lower entry point before a potential move higher. The share price is still trading above its 50-day simple moving average of the price (blue line) which supports a move higher for now.
The solid red line on the chart is the current price target expectations of the analyst on Johnson & Johnson (JNJ) at $161.43 per share.
Informed decisions
This is a sector and stock to watch, if any positive results are obtained from the development of a coronavirus vaccine, we might expect the share price to go into orbit.
Portfolio particulars
Portfolio Hold (Current)*

Portfolio Buy opportunity: Neutral**

WhatsTheBeef long term target price: Neutral.
Know your company: Johnson & Johnson (JNJ)
Johnson & Johnson is an American multinational corporation founded in 1886 that develops medical devices, pharmaceutical and consumer packaged goods.
Robert Wood Johnson joined his brothers, James Wood Johnson and Edward Mead Johnson, to create a line of ready-to-use surgical dressings in 1885. The company produced its earliest products in 1886.
Those products initially featured a logo that resembled the signature of James Wood Johnson, very similar to the logo used today.
Robert Wood Johnson's granddaughter, Mary Lea Johnson Richards, was the first baby to appear on a Johnson & Johnson baby powder label.
Click logo to view Johnson & Johnson (JNJ) shares.
on EasyEquities
Source – EasyResearch, Johnson & Johnson, SeekingAlpha, Koyfin, Investor's Business Daily, Wikipedia.
Take note – all stock data and pricing were taken on 12 May 2020 before the U.S. market close.
READ:
How to use EasyFX to invest in US stocks
Follow Barry Dumas
@BEEF_FINMARKETS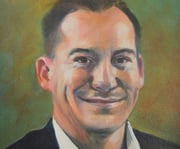 Barry is a market analyst with GT247, with a wealth of experience in the investment markets. Now in his tenth year in the markets, Barry "The Beef" Dumas brings a combination of technical analysis and fundamental insights to the table.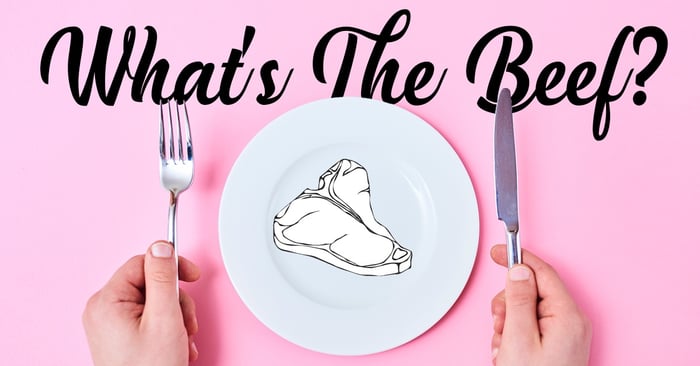 Any opinions, news, research, reports, analyses, prices, or other information contained within this research is provided by Barry Dumas, Market Analyst at GT247 (Pty) Ltd t/a GT247.com ("GT247.com") as general market commentary, and does not constitute investment advice for the purposes of the Financial Advisory and Intermediary Services Act, 2002. First World Trader (Pty) Ltd t/a EasyEquities ("EasyEquities") and GT247.com do not warrant the correctness, accuracy, timeliness, reliability or completeness of any information received from third party data providers. You must rely solely upon your own judgment in all aspects of your investment and/or trading decisions and all investments and/or trades are made at your own risk. EasyEquities and GT247.com (including any of their employees) will not accept any liability for any direct or indirect loss or damage, including without limitation, any loss of profit, which may arise directly or indirectly from use of or reliance on the market commentary. The content contained within is subject to change at any time without notice.The value of a financial product can go down, as well as up, due to changes in the value of the underlying investments. An investor may not recoup the full amount invested. Past performance is not necessarily an indication of future performance. These products are not guaranteed. Examples and/or graphs are for illustrative purposes only.