The little engines that can are usually overlooked when compared to their bigger counterparts, but some of these companies hold immense value for our future if the liquidity gap can be breached.
This valuable category on the JSE, coupled with the entrepreneurial drive behind small caps, might play a key role in economic growth in the future, specifically in targeting unemployment.
Not only were the top 5 performers on the JSE for May companies with small capitalization but in the U.S statistics show that this category has out-performed more extensive stocks nine out of the last ten recessions.
Click logo to view shares.
on EasyEquities
Here are some small caps across different sectors and industries:
Natural Gas Utilities - Montauk Holdings Limited (MNK)
This fully integrated renewable energy company has given new meaning to the term "go green" since its debut a couple of years ago on the Johannesburg Stock Exchange (JSE). Montauk's mission is to protect the places that feel like home and has been engaged in commercial-scale development of renewable energy facilities for over 30 years.
The share price shot the lights out during May and ended the month in the green over 42% and will be watched closely as the renewable energy environment evolves.
The share is currently trading at R 40.20 per share. *
Health Care Equipment & Services - RH Bophelo Limited (RHB)
RH Bophelo Limited is an investment company which primarily invests in healthcare and is genuinely taking the COVID-19 pandemic by the horns. The company is an entirely black-owned investment company who aims to increase the accessibility of healthcare among lower to middle-income earners.
The company is also the first South African company to be cross-listed on the Rwanda Stock Exchange as of the 1st of June 2020 as it seeks to diversify its investor base across East Africa.
The share is currently trading at R 9.84 per share. *
Financial services - Purple Group Limited (PPE)
The Purple Group needs no introduction and continues to grow, educate and innovate the way we view investing in South Africa. The groups EasyEquities offering is growing at a rapid pace, and its latest partnership with Capitec will see the company launch investing services within the new Capitec Mobile Banking App.
Other notable offerings on the horizon to keep a lookout for are EasyAustralia and the much-anticipated EasyProperties.
The share is currently trading at R 0.51 per share. *
Energy - Resource Generation Limited (RSG)
Coal is the name of the game for Resource Generation Limited. This new generation coal producer is currently developing the Boikarabelo Coal Mine in South Africa's Waterberg region. This region accounts for 40% of SA's known coal resources.
Resgen's primary listing is in Australia with a secondary listing in South Africa on the JSE. The stock performed exceptionally well in May, ending the month 61.54% higher.
The share is currently trading at R 1.05 per share. *
Click logo to view shares.
on EasyEquities
Informed decisions
Even thou small caps might hold massive growth potential for the future; they only hold a small percentage of the JSE's market capitalization compared to its Mid and Large Cap counterparts. Small-cap stocks are notoriously known for their volatility which makes them an attractive prospect for investors over the short term. New investors should take note that some of these stocks also have liquidity constraints which means that they might be hard to sell with wide bid-offer spreads.
Much work needs to be done by the JSE and regulators to put these companies in the spotlight like Canada, and Australia has done with its small-cap offerings.
Why Small Caps Need Boost Post Covid 19
*Share prices were taken after the JSE market close on the 1st of June 2020.
Sources: EasyResearch, Montauk Energy, RH Bophelo Limited, Purple Group Limited, Resource Generation Limited, African Markets, Business Day TV, The New Times, Forbes.
Follow Barry Dumas
@BEEF_FINMARKETS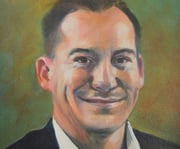 Barry is a market analyst with GT247, with a wealth of experience in the investment markets. Now in his tenth year in the markets, Barry "The Beef" Dumas brings a combination of technical analysis and fundamental insights to the table.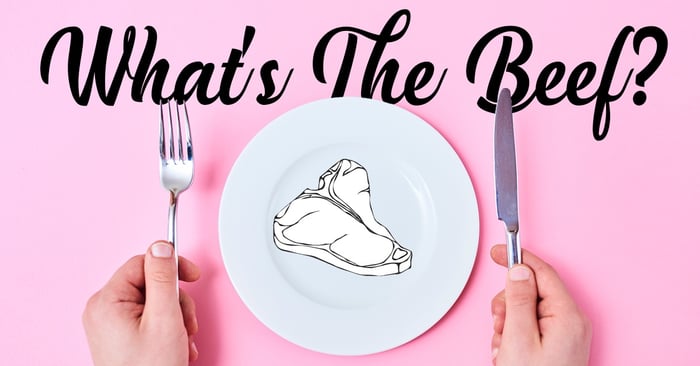 Any opinions, news, research, reports, analyses, prices, or other information contained within this research is provided by Barry Dumas, Market Analyst at GT247 (Pty) Ltd t/a GT247.com ("GT247.com") as general market commentary, and does not constitute investment advice for the purposes of the Financial Advisory and Intermediary Services Act, 2002. First World Trader (Pty) Ltd t/a EasyEquities ("EasyEquities") and GT247.com do not warrant the correctness, accuracy, timeliness, reliability or completeness of any information received from third party data providers. You must rely solely upon your own judgment in all aspects of your investment and/or trading decisions and all investments and/or trades are made at your own risk. EasyEquities and GT247.com (including any of their employees) will not accept any liability for any direct or indirect loss or damage, including without limitation, any loss of profit, which may arise directly or indirectly from use of or reliance on the market commentary. The content contained within is subject to change at any time without notice.The value of a financial product can go down, as well as up, due to changes in the value of the underlying investments. An investor may not recoup the full amount invested. Past performance is not necessarily an indication of future performance. These products are not guaranteed. Examples and/or graphs are for illustrative purposes only.