It's only the second month of 2020, and the world has already averted a nuclear world war, and now we are at odds with a world epidemic better known as the Coronavirus.
Global economic growth will continue to be negatively affected as the virus spreads throughout the world with Italy and South Korea among the latest countries to report new cases.
Here is a real-time dashboard of events and confirmed cases by region around the world hosted by the Centre for Systems Science and Engineering (CSSE) at Johns Hopkins University.
The EasyResearch how-to guide.
At the start of 2020, EasyResearch posted an exceptional piece titled "The Beef's guide to Safeguard your portfolio" in turbulent times and the Wuhan virus is no exception.
So, in case you missed it here are some excerpts from the research note:
"I have discussed Rand Hedges in previous notes, so let's take a closer look at safe havens and what you could add to your portfolio as protection against market turmoil."
"You might have heard the investment term "safe haven" before and might listen to it again this year, but a safe haven is an investment that is expected (not guaranteed) to increase in value during times of market turbulence like we see now. So, in laymen's terms, while most assets are decreasing in value safe havens retain or increase in value throughout uncertainty."
Log in to EasyEquities account
to view ETNs
Diversify, diversify, diversify………
Tech stocks have been heading higher over the last couple of years, and with the fourth industrial revolution in full swing, one does not want to give up all those gains. That's why diversifying one's portfolio is vital. The essence of diversification is to protect or curb losses your portfolio will endure in times of uncertainty as we see now.
Safe havens like Gold have become even more sought after as reports of the coronavirus intensify. The spreading of this deadly disease throughout the world has seen stock markets across the globe move lower, and the JSE is no exception.
Luckily all is not lost and here are some sectors and instruments to consider:
Exchange Traded Products (ETPs)
Exchange traded products like ETFs and ETNs offer a vast and cost-effective way of tracking the performance of a market, whether it be Gold, Oil, the S&P500 or Bonds.
ETFs: Some of the noteworthy Exchange Traded Funds to include are the ABSA NewGold ETF (GLD) and the Satrix ILBI Portfolio ETF (STXILB).
ETNs: The Exchange Traded Notes (ETNs) worth mentioning are the Silver Commodity LinkerETN (SBAS1) as Silver usually follows Gold's trajectory. The ABSA New Wave USD ETN (NEWUSD) is another new instrument to use in time of uncertainty. The U.S Dollar is also a safe haven in times of uncertainty, and this ETN will gain in value as the Rand depreciates against the U.S Dollar.
Equities
The gems mentioned in the previous research note have continued to move higher as participation in Gold and Gold stocks continues to move higher.
Gold stocks to look at would include but are not limited to Gold Fields Limited (GFI), up 24% in the last month, DRD Gold Limited (DRD) and Harmony Gold Mining Company Limited (HAR) increased 23% and 16% respectively over one month.
Conclusion
Ultimately the markets will be affected the more prolonged the virus drags on as we have seen recently, so take care and educate yourself on the different investment options you have to your disposal.
Source – EasyResearch, Centre for Systems Science and Engineering (CSSE) at Johns Hopkins University
Take note all pricing and performance was taken on 24/02/2019.
Follow Barry Dumas
@BEEF_FINMARKETS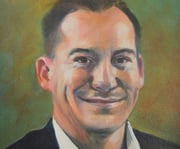 Barry is a market analyst with GT247, with a wealth of experience in the investment markets. Now in his tenth year in the markets, Barry "The Beef" Dumas brings a combination of technical analysis and fundamental insights to the table.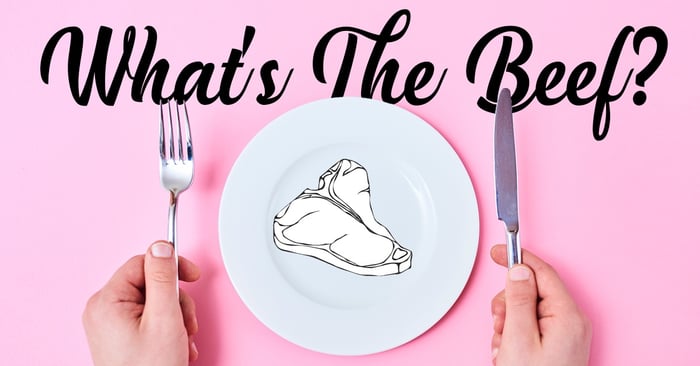 Any opinions, news, research, reports, analyses, prices, or other information contained within this research is provided by Barry Dumas, Market Analyst at GT247 (Pty) Ltd t/a GT247.com ("GT247.com") as general market commentary, and does not constitute investment advice for the purposes of the Financial Advisory and Intermediary Services Act, 2002. First World Trader (Pty) Ltd t/a EasyEquities ("EasyEquities") and GT247.com do not warrant the correctness, accuracy, timeliness, reliability or completeness of any information received from third party data providers. You must rely solely upon your own judgment in all aspects of your investment and/or trading decisions and all investments and/or trades are made at your own risk. EasyEquities and GT247.com (including any of their employees) will not accept any liability for any direct or indirect loss or damage, including without limitation, any loss of profit, which may arise directly or indirectly from use of or reliance on the market commentary. The content contained within is subject to change at any time without notice.The value of a financial product can go down, as well as up, due to changes in the value of the underlying investments. An investor may not recoup the full amount invested. Past performance is not necessarily an indication of future performance. These products are not guaranteed. Examples and/or graphs are for illustrative purposes only.