Stock Picks
Three stock picks to take you into 2021 and beyond this week with ARK's Robotics leading the pack, we are going "Green" with envy for Montauk and placing some bets on DraftKings in the new year.
EasyResearch looks at 3 stocks to get your week going!
Click logos to view shares
on EasyEquities
ARK Autonomous Technology & Robotics ETF (ARKQ)
Everything Catherine Wood founder and CEO of ARK INVEST touches, turns to gold. ARK solely invest in disruptive innovations which has served the investment manager well. It seems the ARK Autonomous Technology & Robotics ETF (ARK Q) is no different boasting with a 100% return over the last year as if the pandemic never happened.
The top holdings in the ARKQ ETF include some big names and coincidentally some of EasyResearch top picks of the year like, Deere & Co, Tesla, Workhorse and Nvidia to name a few. With Tesla making its trading debut in the S&P 500 today, the ARKQ ETF should gain more traction.
ARKQ ETF background - The Fund will invest in equity securities of companies relevant to the theme of industrial innovation. Companies are expected to focus on the development of new products and services, technological improvements, and advancements in scientific research related to multiple industries.
Montauk Holdings Limited (MNK)
Renewable energy is high on the investment pecking order and for the small cap Montauk, a leader in extracting gas from landfills it is no different. The company's share price has returned over160% over the last year and might continue its trajectory. The latest news for the small cap stock, which might not be so small in the long run is that it will move its main listing over to the Nasdaq in the US.
The aim is to access the liquidity of the US equity market to benefit its future operations and growth plans like new developments, acquisitions, and redevelopments of existing sites.
MNK share background - Montauk Holdings Limited, an investment holding company, develops, owns, and operates renewable energy projects utilizing landfill methane in the United States. The company sells natural gas and renewable electricity. Montauk Holdings Limited was incorporated in 2010 and is based in Cape Town, South Africa.
DraftKings Inc. (DKNG)
New stock addition to EasyEquities and all-round fantasy sports betting operator DraftKings could be set to continue its latest rebound well into the new year. That is if the sports betting legislation is passed in New York which could produce a revenue stream of $400-500 million for the state.
This will boast well for DraftKings as the online gambling operator is one of only five companies on the shortlist to start operating immediately. This should see the share price continue to rise and take the company into profitability and cementing itself as a leader in the field of sports betting.
DKNG share background - Operates as a digital sports entertainment and gaming company in the United States. The company provides users with daily sports, sports betting, and iGaming opportunities. The Company designs and develops online fantasy sports applications for daily fantasy sports play options in major league fantasy baseball.
Click logos to view shares
on EasyEquities
Informed decisions
Opportunities are everywhere if you know where to look, and it seems that the Information Technology, Consumer Discretionary and Utilities could be the place to be heading into 2021.
New to investing
and want to know more about Small and our recent Stock Picks?
Read: Small Caps, the little engines that can! and Air Bed & Breakfast has landed on Easy (ABNB)

Sources – EasyResearch, ARK INVEST, Montauk Holdings Limited, DraftKings Inc, Fin24, Yahoo finance, Businesswire, Koyfin, SeekingAlpha.
Take note: stock data was taken on 18/12/2020 during both the JSE and US market open.
Follow Barry Dumas
@BEEF_FINMARKETS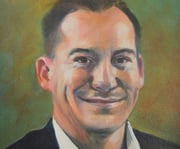 Barry is a market analyst with GT247, with a wealth of experience in the investment markets. Now in his tenth year in the markets, Barry "The Beef" Dumas brings a combination of technical analysis and fundamental insights to the table.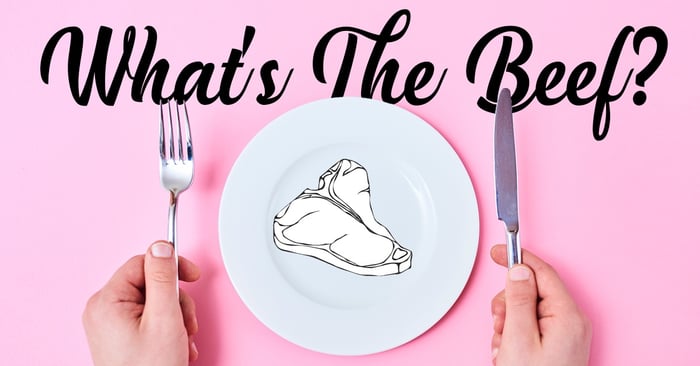 Any opinions, news, research, reports, analyses, prices, or other information contained within this research is provided by Barry Dumas, Market Analyst at GT247 (Pty) Ltd t/a GT247.com ("GT247.com") as general market commentary, and does not constitute investment advice for the purposes of the Financial Advisory and Intermediary Services Act, 2002. First World Trader (Pty) Ltd t/a EasyEquities ("EasyEquities") and GT247.com do not warrant the correctness, accuracy, timeliness, reliability or completeness of any information received from third party data providers. You must rely solely upon your own judgment in all aspects of your investment and/or trading decisions and all investments and/or trades are made at your own risk. EasyEquities and GT247.com (including any of their employees) will not accept any liability for any direct or indirect loss or damage, including without limitation, any loss of profit, which may arise directly or indirectly from use of or reliance on the market commentary. The content contained within is subject to change at any time without notice.The value of a financial product can go down, as well as up, due to changes in the value of the underlying investments. An investor may not recoup the full amount invested. Past performance is not necessarily an indication of future performance. These products are not guaranteed. Examples and/or graphs are for illustrative purposes only.