Airbnb Inc. (ABNB)
Grab your air mattress #EasyVestors, the world's largest property rental group has opened its doors to the public with much fanfare which has seen our very own EasyProperties get in on the action.
The market rebound in the second half of the year gave IPO's an opportune moment to go public, which has seen another round of "Unicorns" in the marketplace.
IPO – Airbnb's Initial Public Offering (IPO) was on the 10th of December 2020 which rendered the founder and CEO, Brian Chesky speechless after valuation skyrocketed beyond expectation.
The globes favorite vacation rental marketplace was the largest IPO by a U.S operator this year and opened way above its initial price on the Nasdaq. The stock opened at $146 per share on Thursday way above its Initial Public Offering (IPO) price of $68 per share.
Log in to view Airbnb Inc (ABNB) shares
on EasyEquities
Fundamentals
It is still early days to tell how the market will perceive Airbnb, but the Initial Public Offering (IPO) registration filings ahead of the listing gave us some insights to the latest fundamentals.
The IPO filings showed that Airbnb, although under immense pressure in the first half of the year, still managed to turn a profit. Revenue fell 18% in the third quarter from a year ago, but Airbnb posted a net profit of $219 million mainly due to its cost cutting endeavors.
"The recovery in the second and third quarters of 2020 is attributable to the renewed ability and willingness for guests to travel, the resilience of our hosts, and relative strength of our business model," – Airbnb Inc.
Sector: Consumer Discretionary

Industry: Internet and Direct Marketing Retail

Market Cap of $81.91 billion
Airbnb also revealed they owe the Internal Revenue Service (IRS) $1.35 billion plus interest and penalties due to the sale of intellectual property in 2013.
Outlook - Something to consider- How does Airbnb compare to the existing Hotel industry?
"Airbnb generates $4.81 billion in normalized annual revenue at a net loss of $674 million and has a market cap of around $100 billion.
Marriott, Hilton, Hyatt and Wyndham generate $13.13 billion in normalized annual revenue at a net profit of $3.07 billion. Those four hotel companies have a combined market cap of just $82.9 billion, far lower than Airbnb's." - Wayne Duggan, Benzinga
Log in to view Airbnb Inc (ABNB) shares & Greenpark IPO
on EasyEquities
EasyProperties
Our very own brand Rockstar, Standwa Nongauza said: "AirBnb is more than just a consumer's delight where users spend money, it's a platform where app users can make money as well. The peer-to-peer application is an enterprise opportunity platform, which our very own EasyProperties team has made use of to great effect.
EasyProperties, which is EasyEquities' real-estate investment platform spin-off, purchased a number of units in Pretoria's first beachside residence, The Blyde, in October this year. Since purchasing the units, EasyProperties and its partners listed one of the units on AirBnb and passed on its earnings to investors at 1c per share in a special dividend declared just in time for the festive season."
EasyProperties latest IPO
Boksburg's eco-friendly Greenpark Estate has all the convenience, comfort and healthy lifestyle benefits today's families need to grow and prosper.
The EasyProperties Greenpark IPO provides investors with the opportunity to acquire fractional ownership in one of the most exciting developments in Boksburg. It is packed with facilities including a swimming pools for both kids and adults, outdoor gym, soccer pitch/ sports field, coin operated laundromat, pizzeria, children's playground, and jungle gym.
Want to learn more about the EasyProperties lates IPO?
Read: Greenpark Lifestyle Estate
Competition time and did you say "Rent Free" for a year?
Living #RentFree with EasyProperties - We would like to end the year, and start the next one, by gifting one of our EasyProperties investors a fully furnished unit in Sandton Jozi at BlackBrick or Cape Town (Foreshore) at The Rockefeller for 2021!!
Click to view Living #RentFree with EasyProperties
Informed decisions
We might expect to see the vacation rental stock to follow in its "Unicorn IPO" predecessor's footsteps over the next couple of trading sessions considering all pending the fundamentals.
Airbnb has not turned an annual profit since 2008 and is likely to do the same this year despite turning a profit in the Q3, so one should look through the smog to the shiny horizon with this one.
New to investing
and want to learn more about another Unicorn IPO?
Read: IPO's are like Snowflakes (SNOW)

Sources –EasyResearch, EasyProperties, Benzinga, Reuters, Koyfin, SeekingAlpha, Wikipedia.
Take note: stock data was taken on 14/12/2020 before the U.S market open.
Follow Barry Dumas
@BEEF_FINMARKETS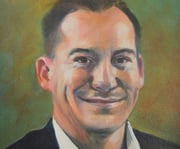 Barry is a market analyst with GT247, with a wealth of experience in the investment markets. Now in his tenth year in the markets, Barry "The Beef" Dumas brings a combination of technical analysis and fundamental insights to the table.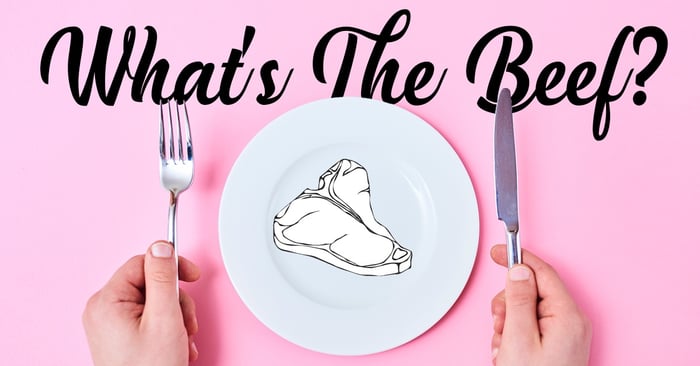 Any opinions, news, research, reports, analyses, prices, or other information contained within this research is provided by Barry Dumas, Market Analyst at GT247 (Pty) Ltd t/a GT247.com ("GT247.com") as general market commentary, and does not constitute investment advice for the purposes of the Financial Advisory and Intermediary Services Act, 2002. First World Trader (Pty) Ltd t/a EasyEquities ("EasyEquities") and GT247.com do not warrant the correctness, accuracy, timeliness, reliability or completeness of any information received from third party data providers. You must rely solely upon your own judgment in all aspects of your investment and/or trading decisions and all investments and/or trades are made at your own risk. EasyEquities and GT247.com (including any of their employees) will not accept any liability for any direct or indirect loss or damage, including without limitation, any loss of profit, which may arise directly or indirectly from use of or reliance on the market commentary. The content contained within is subject to change at any time without notice.The value of a financial product can go down, as well as up, due to changes in the value of the underlying investments. An investor may not recoup the full amount invested. Past performance is not necessarily an indication of future performance. These products are not guaranteed. Examples and/or graphs are for illustrative purposes only.