The largest software IPO ever, Snowflake (SNOW) a cloud-based data warehouse provider made its debut on the New York Stock Exchange last week Wednesday with much fanfare.
The Initial Public Offering (IPO) listing expectation was for the stock to list around $75 a share which was revised upward to $120 per share initial offering. The demand was so overwhelming; the stock opened earlier on Wednesday at $245 a share which quickly moved over the $300 mark but pulled back later.
Log in to your account
to view Snowflake Inc (SNOW) shares
on EasyEquities
Fundamentals
Strong demand for the Berkshire Hathaway (BRKB), Salesforce (CRM) backed share was valued at $70.4 billion, closed the day for a nearly 112% gain. This was a massive payday for the company's venture capital investors who initially valued Snowflake at around $12.4 billion a couple of months earlier.
"The partnership with Snowflake could help Salesforce compete even more effectively against the Amazon (AMZN), Microsoft (MSFT) and Google owner Alphabet (GOOGL). Snowflake competes with Amazon's AWS, Microsoft's Azure and the Google Cloud platforms." - Paul R. La Monica
Snowflake Inc (SNOW) share overview:
Sector: Information Technology

Market Cap of $66.41 billion.

Enterprise value-to-sales: 167.5x

52 Week Range low of $227.54 and $253.93 per share high.
Outlook – The world throws caution to the wind when the "Oracle of Omaha" starts buying stocks, especially tech start-ups considering Berkshire tends to invest in mature, profitable companies. Snowflake is not yet profitable even though sales have soared. The company's revenue has doubled in six months to $242 million but posted a net loss of $171 million.
Snowflake's IPO was a huge success, but market participants are cautious that tech might be heading for a bubble. A Barrons article headline highlights concerns about tech investing – "Snowflake's IPO Has Made It Official: Tech Investors No Longer Care About Price".
Chart Life
Snowflake has undoubtedly grabbed our imagination, but technically it is still early days to establish a trend in any direction on the stock. If we take into consideration the market's behavior around "unicorn" IPO's, then we might expect heightened interest, followed by increased selling over the next couple of trading days.
Portfolio particulars
Portfolio Neutral (Current)*

Portfolio Buy opportunity: Neutral**

WhatsTheBeef

long term target price: Neutral.
Log in to your account
to view Snowflake Inc (SNOW) shares
on EasyEquities
Informed decisions
"Unicorn" IPO's seem to be like snowflakes, munch anticipation and excitement followed by a watery mess leaving you out in the cold, so is this one be different?
Snowflake is a well-run company; its shares priced doubled in value over its IPO price and considering its price to sales is 167x, it might be too rich for my blood. We might see Snowflake go down the same path as other "Unicorn" IPO's over the last 18 months and other options like Datadog, DocuSign and Okta might also be attractive in this space.
New to the Information Technology sector
and want to know more about Initial Public Offerings?
Read: The Beef on securing the bag: USD IPOs
Sources –EasyResearch, Snowflake Inc, CNN Business, The New York Times, Barron's, The Motley Fool, Koyfin, TechCrunch
Take note: all data was taken on 21/9/2020 before the U.S market open.
*Portfolio Hold (Current) refers to investors who already hold the stock within their portfolio.
**Portfolio Buy opportunity refers to Technical level crossed which might imply that the markets behavior would support the outlook and Close above refers to a share price close above a Technical Resistance level.
Follow Barry Dumas
@BEEF_FINMARKETS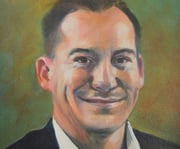 Barry is a market analyst with GT247, with a wealth of experience in the investment markets. Now in his tenth year in the markets, Barry "The Beef" Dumas brings a combination of technical analysis and fundamental insights to the table.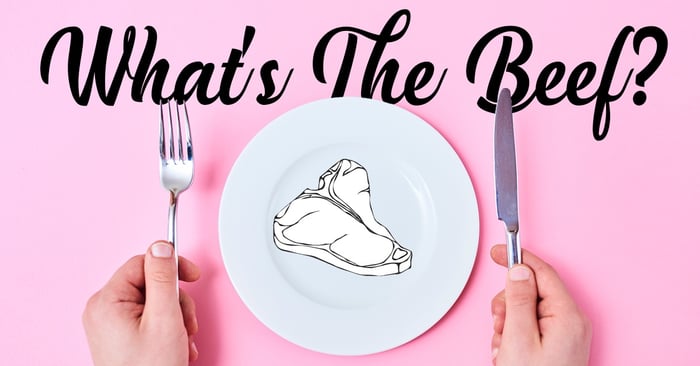 Any opinions, news, research, reports, analyses, prices, or other information contained within this research is provided by Barry Dumas, Market Analyst at GT247 (Pty) Ltd t/a GT247.com ("GT247.com") as general market commentary, and does not constitute investment advice for the purposes of the Financial Advisory and Intermediary Services Act, 2002. First World Trader (Pty) Ltd t/a EasyEquities ("EasyEquities") and GT247.com do not warrant the correctness, accuracy, timeliness, reliability or completeness of any information received from third party data providers. You must rely solely upon your own judgment in all aspects of your investment and/or trading decisions and all investments and/or trades are made at your own risk. EasyEquities and GT247.com (including any of their employees) will not accept any liability for any direct or indirect loss or damage, including without limitation, any loss of profit, which may arise directly or indirectly from use of or reliance on the market commentary. The content contained within is subject to change at any time without notice.The value of a financial product can go down, as well as up, due to changes in the value of the underlying investments. An investor may not recoup the full amount invested. Past performance is not necessarily an indication of future performance. These products are not guaranteed. Examples and/or graphs are for illustrative purposes only.