New U.S additions to the EasyEquities platform
Our Easy investor community have spoken, and we listened, debated and added some of your most requested stocks to our platform, which turned out to be a great mix of recent IPOs, new up and coming names and a few established conglomerates.
Here are some of the stocks that drew our attention but make sure you follow the link at the bottom of the page for the full list of stocks added.
Cloudflare Inc. (NET)
Cloudflare has been making waves during the coronavirus pandemic with its 122% YTD gains shrugging off the negative market sentiment. The company operates a cloud platform that provides integrated cloud-based security and network services to businesses around the world.
Informed decisions and outlook – Shares are up over 110% since its $15 IPO price in September 2019 driven by strong revenue growth coupled with an optimistic forecast on its cyber security services. Although the company expects revenue to grow by 36% this year despite COVID-19 headwinds some might think the stock is overvalued now. The current Price to Book ratio is 16.3x compared to the U.S software industry average of 6.8x. The next earnings date is scheduled for the 6th of August 2020
DocuSign Inc. (DOCU)
Another cloud-based software company to take note of is DocuSign, who allows organizations to manage electronic agreements. DocuSign offers eSignature, a way to sign electronically on different devices which goes a long way during a pandemic.
Informed decisions and outlook - The company's share price has increased over 177% YTD and might continue to impress with full-year earnings estimates already 18% higher. DocuSign might be overvalued with a price to book ratio of 60.26x but with the 3 to 5 year expected EPS growth sitting around 31% it is still desirable.
DocuSign has significantly outperformed its peer group this year and might continue its current trajectory.
Lemonade Inc (LMND)
When life gives you Lemonade, you grab it with both hands, which might be right for this mobile-based insurance start-up, unless it follows the new unicorn IPO routes and gives us lemons. Lemonade made its initial public offering debut last week and is considered by many as the most successful IPO this year which saw the share price gain close to 140% on its debut.
Informed decisions and outlook - The company provides various property and casualty insurance products to clients in the United States and Europe via mobile apps using chat bots. This comes in handy during a pandemic which might see more interest towards Lemonade in the short term as the company disrupt the status quo.
Lemonade is still to show a profit, and most analysts expect the company to post an annual loss as it tries to translate top-line growth to the bottom line.
Log in to your account
to view shares on EasyEquities

Nikola Corp. (NKLA)
This hybrid truck design and manufacturer named after the inventor Nikola Tesla has been making headlines since its the 4th of June IPO. The hydrogen-electric truck's manufacturer saw its share price more than double within days and grabbed everyone's attention. The share price has, however, moved lower significantly as optimism faded.
Informed decisions and outlook – short term expectations are that the share price could move even lower. However, J.P Morgan sees potential over the long term. The investment bank stated that the stock is starting to look attractive for long term investors ahead of a "number of potential positive catalysts in coming weeks and months." These developments might include a manufacturing partnership, a hydrogen-fuel station rollout in the U.K and faster implementation for the FuelCell Energy truck.
Warner Music Group Corp. (WMG)
This entertainment and record label conglomerate need no introduction and is also the third-largest in the global music industry, after Universal Music Group and Sony Music Entertainment. The entertainment giant went public for the second time in June 2020. The share price had an impressive start but soon started to drift lower as interest began to die down.
Informed decisions and outlook – some major investment banks have given the stock an overweight rating from the get-go with high price targets, others have remained neutral with muted targets. We might have to wait and see what the next earnings release has in store on the 6th of August before making an informed decision on this one.
World Wrestling Entertainment Inc. (WWE)
Cue the entrance music, while the WWE struts down memory lane, to hopefully reclaim its former glory days after the share price fell off the top rope in 2019. The company is pure entertainment gold and goes back as far as the 1950s and has reinvented itself over the decades. With a slogan that reads "WWE Then, Now, Forever." Fans could be hard-pressed to look the other way.
Informed decisions and outlook – WWE will need some significant changes to reclaim the glory years, which has been hard hit by the coronavirus pandemic. Its streaming service WWE Network was expected to deliver but hasn't lived up to expectations. Let's hope the newly appointed CFO, Kristina Salen can kick start the operation back into profitability.
Log in to your account
to view shares on EasyEquities
Source –EasyResearch, Koyfin, Zacks Research, S&P Global Market Intelligence, Yahoo Finance, The Street, SeekingAlpha, Wikipedia.
Here is the full list of U.S shares added to the EasyEquities platform.
Keen to add more US stocks on the EasyEquities platform?
Submit your share suggestion on this form.
READ:
How to use EasyFX to invest in US stocks
Follow Barry Dumas
@BEEF_FINMARKETS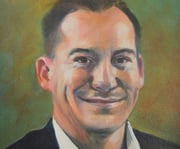 Barry is a market analyst with GT247, with a wealth of experience in the investment markets. Now in his tenth year in the markets, Barry "The Beef" Dumas brings a combination of technical analysis and fundamental insights to the table.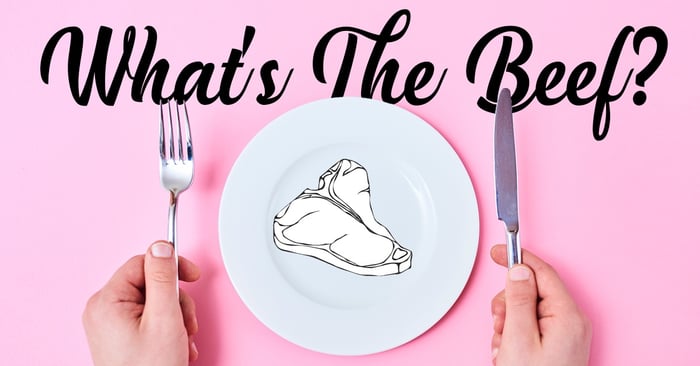 Any opinions, news, research, reports, analyses, prices, or other information contained within this research is provided by Barry Dumas, Market Analyst at GT247 (Pty) Ltd t/a GT247.com ("GT247.com") as general market commentary, and does not constitute investment advice for the purposes of the Financial Advisory and Intermediary Services Act, 2002. First World Trader (Pty) Ltd t/a EasyEquities ("EasyEquities") and GT247.com do not warrant the correctness, accuracy, timeliness, reliability or completeness of any information received from third party data providers. You must rely solely upon your own judgment in all aspects of your investment and/or trading decisions and all investments and/or trades are made at your own risk. EasyEquities and GT247.com (including any of their employees) will not accept any liability for any direct or indirect loss or damage, including without limitation, any loss of profit, which may arise directly or indirectly from use of or reliance on the market commentary. The content contained within is subject to change at any time without notice.The value of a financial product can go down, as well as up, due to changes in the value of the underlying investments. An investor may not recoup the full amount invested. Past performance is not necessarily an indication of future performance. These products are not guaranteed. Examples and/or graphs are for illustrative purposes only.