EasyEquities Australia
Aussie Oi, Aussie Oi! as we are beyond excited to launch EasyEquities Australia and take over the investment landscape down under.
The Australian Securities Exchange (ASX) boasts some of the biggest and most recognizable names around with mining and the financial services industries dominating the Australian economy. Some of these well-known names include CSL, Coles and Westpac Banking Corp.
Let's take a sneak peek at some of the largest constituents and well-known brands on the ASX which could hold potential for South African investors looking to diversify their portfolios offshore.
Log in and register to view shares
on EasyEquities Australia
CSL Limited (CSL)
The Healthcare sector has been topical around the globe, and CSL Limited, a global biotech leader who develops bio therapies and influenza vaccines, is no different. The company has a market cap of over A$135 billion and has the most substantial weighting on the ASX. The latest noteworthy news on the Pharma giant is that it is in talks to acquire another biotech company, Vitaeris. The acquisition is expected not to change the companies profit expectations for FY 2020 materially.
Commonwealth Bank of Australia (CBA)
The Commonwealth Bank of Australia has the second-highest weighting on the ASX and is the largest bank in Australia by market cap. The bank offers a wide range of banking services in Australia and New Zealand and began its operations back in 1912. Like most financial stocks around the world, CBA was not spared the COVID-19 downturn and is reported to have taken a A$1.5 billion loss. The bank did sell a majority stake in its wealth business to KKR & Co Inc for A$1.7 billion to curb future COVID-19 losses.
BHP Group Limited (BHP)
I am sure the BHP Group, formerly known as BHP Billiton, needs no introduction to the South African investor. The global resources company boasts with the third largest weighting on the ASX and a market cap well over A$100 billion. The impact from the coronavirus pandemic has not deterred BHP from its capital allocation framework introduced back in 2016. This framework assesses the best way to deploy spending across the BHP Group and is reported to be a game-changer in driving revenue and growth.
Log in and register to view shares
on EasyEquities Australia
Westpac Banking Corporation (WBC)
Westpac, as it is widely known, is Australia's first and oldest banking institution established back in 1817 when it was known as Bank of New South Wales. The company changed its name to Westpac Banking Corp. in October 1982 after it merged with Commercial Bank of Australia. It holds the fourth largest weighting on the ASX with a market cap of over A$66 billion.
Wesfarmers Limited (WES)
Another consumer discretionary conglomerate that is taking the COVID-19 slump and turning it into a positive. Wesfarmers is a well-diversified business covering a wide range of sectors from retail to industrials. The Australian retail giant has seen a surge of 89% in online sales YTD within its Bunnings and Officeworks units which supply hardware products and office supplies. Wesfarmers holds the eighth largest weighting on the ASX with a market cap of A$52 billion.
Telstra Corporation Limited (TLS)
This telecommunications and technology company has a market cap of A$39 billion and operates through four segments, namely Telstra Consumer and Small Business, Telstra Enterprise, Networks and IT(N&IT) and Telstra InfraCo. The company has faced some headwinds during the Covid-19 pandemic, but working from home should lift demand for 5G networks in Australia.
How to activate your EasyEquities Australia account
Sources: Australian Securities Exchange (ASX), S&P/ASX all ordinaries, Reuters, CLS Limited, Commonwealth Bank of Australia, BHP Group Limited, Westpac Banking Corporation, Wesfarmers Limited, Telstra Corporation Ltd, Wikipedia.
Take note all data was taken from the ASX and S&P Global on the 6th of July 2020.
Follow Barry Dumas
@BEEF_FINMARKETS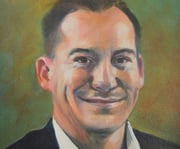 Barry is a market analyst with GT247, with a wealth of experience in the investment markets. Now in his tenth year in the markets, Barry "The Beef" Dumas brings a combination of technical analysis and fundamental insights to the table.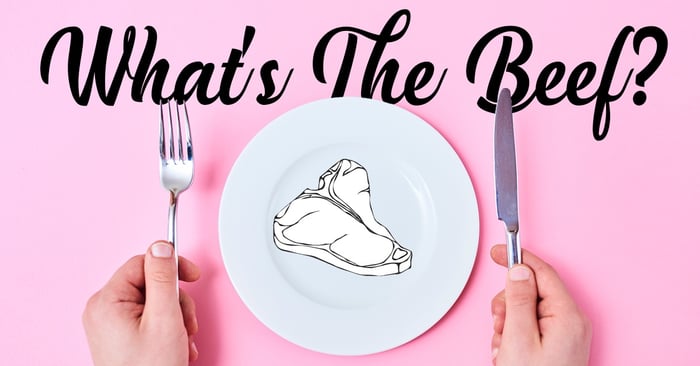 Any opinions, news, research, reports, analyses, prices, or other information contained within this research is provided by Barry Dumas, Market Analyst at GT247 (Pty) Ltd t/a GT247.com ("GT247.com") as general market commentary, and does not constitute investment advice for the purposes of the Financial Advisory and Intermediary Services Act, 2002. First World Trader (Pty) Ltd t/a EasyEquities ("EasyEquities") and GT247.com do not warrant the correctness, accuracy, timeliness, reliability or completeness of any information received from third party data providers. You must rely solely upon your own judgment in all aspects of your investment and/or trading decisions and all investments and/or trades are made at your own risk. EasyEquities and GT247.com (including any of their employees) will not accept any liability for any direct or indirect loss or damage, including without limitation, any loss of profit, which may arise directly or indirectly from use of or reliance on the market commentary. The content contained within is subject to change at any time without notice.The value of a financial product can go down, as well as up, due to changes in the value of the underlying investments. An investor may not recoup the full amount invested. Past performance is not necessarily an indication of future performance. These products are not guaranteed. Examples and/or graphs are for illustrative purposes only.