Deere & Co (DE)
No "Dear John" letters accepted here, especially after an exceptional year of returns for the green and yellow agricultural-equipment company keeping true to its slogan "Nothing Runs Like a Deere".
Log in to your account
to view Deere & Co (DE) shares
on EasyEquities
Fundamentals
Deere & Co (DE) released an exceptional third-quarter earnings report, which exceeded expectation both internally and externally despite the coronavirus impact on the U.S economy. Revenue was still down Y/Y but beat sentiments by $2.23billion while earnings per share beat expectations by $1.32 per share.
"The agricultural equipment maker said on Friday that it expects to earn about $2.25 billion in 2020, up from a high-end estimate of $2 billion in its May guidance range. Sales declines in its agricultural segment won't be as steep as previously thought as farmers replace ageing equipment and non-professionals stock up as part of the pandemic-fueled boom in spending tied to landscaping, hobbies and home improvement. "- Bloomberg.
Deere & Co (DE) share overview:
Sector: Industrials

Market Cap of $68.18 billion.

Dividend Yield: 1.35 %

Price/Earnings (LTM): 25.4x

Price/Book: 5.3x

Next Earnings: 25th of October 2020.

52 Week Range low of $111.15 and $221.97 per share high.
Deere & Co (DE) declared a $0.76 per share quarterly dividend, which is going ex-dividend on the 29th of September 2020, and the scheduled dividend payment date is the 9th of November 2020. For more details on other company's dividends, head on over to the Nasdaq Dividend Calendar.
Outlook - Deere & Co is planning to expand across Australia and New Zealand where it already dominates in the agricultural sector. The company lags growth in the mining and construction sectors, and the move will aim to take market share from Caterpillar Inc (CAT).
"Luke Chandler, the company's chief economist, is taking over as managing director for the two countries, and while he says Deere has been present in the region in agriculture and turf, he notes "John Deere's construction business is incredibly strong in North America, but we see a real opportunity given the sophistication of the clients and customers there." - Jason Aycock.
Chart Life
The price action on Deere & Co (DE) has been in a steady uptrend gaining over 95% since the COVID-19 lows in March. The 50-day simple moving average of the price (blue line) is also supporting the mover higher, although we might see some profit-taking after ex-div day. This might see the price action move lower towards the trend line before another leg higher.
Short interest on outstanding shares on Deere & Co (DE) is only around 1.1%, while the median analyst expectations are $220.63 per share (red line).
Also, keep in mind the stock will be trading ex-div on the 29th of September which should see the share price move lower by the dividend amount of $0.76.
Portfolio particulars
Portfolio Hold (Current)*

Portfolio Buy opportunity: above $209.11 per share**

WhatsTheBeef

long term target price: $240.00 per share.
Know your company: Deere & Co (DE)
Deere & Company, an American corporation that manufactures agricultural, construction, and forestry machinery, diesel engines, drivetrains (axles, transmissions, gearboxes) used in heavy equipment, and lawn care equipment.
In 2019, it was listed as 87th in the Fortune 500 America's ranking.
The company's slogan is "Nothing Runs Like a Deere", and its logo is a leaping deer, with the words 'JOHN DEERE' under it.
Log in to your account
to view Deere & Co (DE) shares
on EasyEquities
Informed decisions
Deere & Co held up surprisingly well during the pandemic considering all the government lockdowns and restrictions etc. EasyVestors should keep in mind that this is a cyclical stock driven by seasonal factors when considering Deere & Co as part of your portfolio.
Agricultural sales have been robust, and its construction and forestry segment should surely recover from the pandemic slump. The company also expects the ageing U.S. farming equipment should bring about a demand for a replacing cycle adding to the bottom line.
New to investing
and want to know more about dividends?
Read: Dividends 2.0: ETF distributions
Sources –EasyResearch, Deere & Co, Bloomberg, Yahoo finance, Koyfin, Jason Aycock, SeekingAlpha, Wikipedia
Take note: all data was taken on 23/9/2020 before the U.S market open.
*Portfolio Hold (Current) refers to investors who already hold the stock within their portfolio.
**Portfolio Buy opportunity refers to Technical level crossed which might imply that the markets behavior would support the outlook and Close above refers to a share price close above a Technical Resistance level.
Follow Barry Dumas
@BEEF_FINMARKETS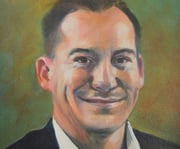 Barry is a market analyst with GT247, with a wealth of experience in the investment markets. Now in his tenth year in the markets, Barry "The Beef" Dumas brings a combination of technical analysis and fundamental insights to the table.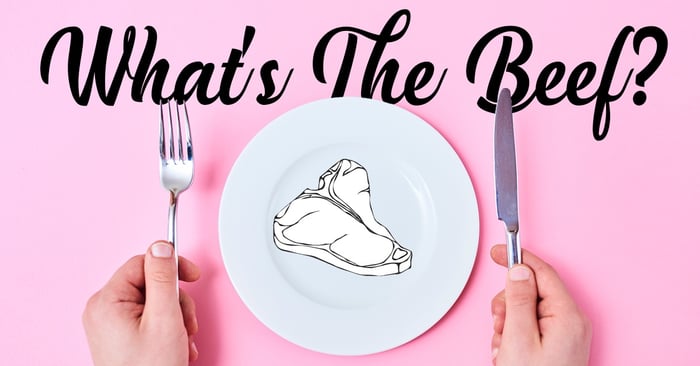 Any opinions, news, research, reports, analyses, prices, or other information contained within this research is provided by Barry Dumas, Market Analyst at GT247 (Pty) Ltd t/a GT247.com ("GT247.com") as general market commentary, and does not constitute investment advice for the purposes of the Financial Advisory and Intermediary Services Act, 2002. First World Trader (Pty) Ltd t/a EasyEquities ("EasyEquities") and GT247.com do not warrant the correctness, accuracy, timeliness, reliability or completeness of any information received from third party data providers. You must rely solely upon your own judgment in all aspects of your investment and/or trading decisions and all investments and/or trades are made at your own risk. EasyEquities and GT247.com (including any of their employees) will not accept any liability for any direct or indirect loss or damage, including without limitation, any loss of profit, which may arise directly or indirectly from use of or reliance on the market commentary. The content contained within is subject to change at any time without notice.The value of a financial product can go down, as well as up, due to changes in the value of the underlying investments. An investor may not recoup the full amount invested. Past performance is not necessarily an indication of future performance. These products are not guaranteed. Examples and/or graphs are for illustrative purposes only.