Time nearly ran out for the computer technology company, Oracle Corp to unite with Walmart and ByteDance's TikTok to create a new entity amidst U.S. national security concerns.
"TikTok won't be kicked off of U.S. app stores — at least not yet. A federal judge on Sunday partially granted TikTok's request for a temporary injunction against a push by the Trump administration to ban the app in the United States. The ruling blocks a U.S. government ban on downloads of the app mere hours before the policy was to take effect." - Brian Fung.
Click logo to view Oracle Corp (ORCL) shares
on EasyEquities
Fundamentals
Oracle Corp released FQ1 2021 earnings early September which beat estimates both on the top and bottom line. Robust revenue growth saw an increase of 1.6% year-over-year to $9.37 billion and especially in its cloud applications business.
"Our cloud applications businesses continued their rapid revenue growth with Fusion ERP up 33% and NetSuite ERP up 23%. We now have 7,300 Fusion ERP customers and 23,000 NetSuite ERP customers in the Oracle Cloud," - Safra Catz (CEO)
Oracle Corp (ORCL) share overview:
Sector: Information Technology

Market Cap of $180 billion.

Dividend Yield: 1.62 %

Price/Earnings (LTM): 18.8x

Price/Book: 19x

Next Earnings: 12th of December 2020.

52 Week Range low of $39.80 and $60.94 per share high.
Another feather in the cap of Oracle Corp is that Zoom, the videoconferencing software company selected them to expand its cloud infrastructure.
"Earlier this year, Zoom selected Oracle to expand its cloud infrastructure, and passed up on industry leaders Amazon Web Services, Alphabet's Google Cloud Platform and Microsoft's Azure Cloud. The video conferencing platform saw its popularity soar due to the coronavirus pandemic that forced many people to work and learn remotely." - Saheli Roy Choudhury.
Outlook – The signing of TikTok as a client will give Oracle a strategic advantage in its cloud infrastructure segment, which is highly essential to the future growth of Oracle Corp. "TikTok picked Oracle's new Generation 2 Cloud infrastructure because it's much faster, more reliable, and more secure than the first generation technology currently offered by all the other major cloud providers," said Oracle Chief Technology Officer Larry Ellison.
Chart Life
The price action has seen a steady but volatile rise from the March lows due to the COVID-19 pandemic fall-out and managed to gain 51.6%. We might see volatility continue as fundamental factors playout and as the U.S. elections draw nearer.
Short interest on outstanding shares on Oracle Corp (ORCL) is only around 1%, while the median analyst expectations are $59.99 per share (red line).
Portfolio particulars
Portfolio Hold (Current)*

Portfolio Buy opportunity: a

bove $57.77 per share

**

WhatsTheBeef

long term target price:

$65.00

per share.
Know your company: Oracle Corp (ORCL)
Oracle Corporation is an American multinational computer technology corporation headquartered in Redwood Shores, California.

They were founded back in 1977 by Larry Ellison, Bob Miner and Ed Oates.

The company sells database software and technology, cloud engineered systems, and enterprise software products—particularly its brands of database management systems.

In 2019, Oracle was the second-largest software company by revenue and market capitalization.
Click logo to view Oracle Corp (ORCL) shares
on EasyEquities
Informed decisions
The deal between Oracle, Walmart and TikTok to form the new TikTok Global company still needs to be finalized and needs to overcome some national security hurdles before take-off. But if done could see Google's cloud infrastructure swapped out for Oracle's. This will put Oracle in a favorable position and add to its bottom line over the long run.
New to investing
and want to know more about Wal-Mart Stores Inc (WMT)?
Read: Social Dissonance 2.0 (WMT)
Sources – EasyResearch, Brian Fung, CNN Business, PR Newswire, CNBC, SeekingAlpha, Koyfin, Wikipedia
Take note: stock data was taken on 28 September 2020 before the U.S market open.
*Portfolio Hold (Current) refers to investors who already hold the stock within their portfolio before the U.S. market open.
**Portfolio Buy opportunity refers to Technical level crossed which might imply that the markets behavior would support the outlook and Close above refers to a share price close above a Technical Resistance level.
Follow Barry Dumas
@BEEF_FINMARKETS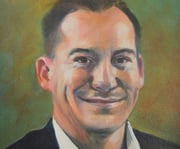 Barry is a market analyst with GT247, with a wealth of experience in the investment markets. Now in his tenth year in the markets, Barry "The Beef" Dumas brings a combination of technical analysis and fundamental insights to the table.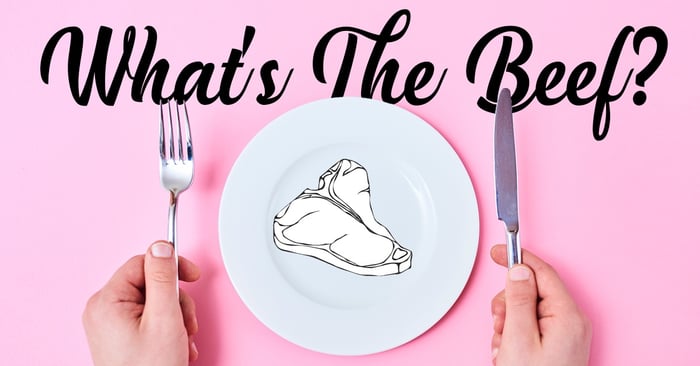 Any opinions, news, research, reports, analyses, prices, or other information contained within this research is provided by Barry Dumas, Market Analyst at GT247 (Pty) Ltd t/a GT247.com ("GT247.com") as general market commentary, and does not constitute investment advice for the purposes of the Financial Advisory and Intermediary Services Act, 2002. First World Trader (Pty) Ltd t/a EasyEquities ("EasyEquities") and GT247.com do not warrant the correctness, accuracy, timeliness, reliability or completeness of any information received from third party data providers. You must rely solely upon your own judgment in all aspects of your investment and/or trading decisions and all investments and/or trades are made at your own risk. EasyEquities and GT247.com (including any of their employees) will not accept any liability for any direct or indirect loss or damage, including without limitation, any loss of profit, which may arise directly or indirectly from use of or reliance on the market commentary. The content contained within is subject to change at any time without notice.The value of a financial product can go down, as well as up, due to changes in the value of the underlying investments. An investor may not recoup the full amount invested. Past performance is not necessarily an indication of future performance. These products are not guaranteed. Examples and/or graphs are for illustrative purposes only.