Gilead Sciences Inc (GILD)
Gilead has become as controversial as the lockdown rules, but there is no stopping this American bio pharmaceutical company from pushing the boundaries during COVID-19.
Big pharma has attracted loads of attention during the coronavirus pandemic, and Gilead, especially with its now-famous drug Remdesivir, is no exception. Remdesivir gained notoriety when the White House approved emergency FDA approval for the treatment of coronavirus infections.

Click logo to view Gilead Sciences Inc (GILD) shares.
on EasyEquities
Fundamentals
Gilead's latest Q1 earnings report released on the 30th of April 2020 showed an increased revenue of 5% year on year and a beat in earnings per share of $0.12. The forward guidance for 2020 is that the company will face some headwinds from the COVID-19 pandemic, but the specifics are unclear at present.
The latest news about Gilead is that AstraZeneca (AZN) a British-Swedish multinational pharmaceutical and bio pharmaceutical company has approached Gilead about a month ago about a possible merger. The potential deal which seems to be on the back burner for now if concluded would be the biggest merger ever seen in the pharma space.
Gilead Sciences Inc (GILD) share overview:
Sector: Healthcare

Market Cap of $96.27 billion.

Dividend Yield: 3.51 %

Price/Earnings (LTM): 19.7x

Price/Book: 4.3x

Next Earnings: 25th of July 2020.

52 Week Range low of $61.62 and $84.00 per share high.
Not only is Gilead Sciences taking the fight to the COVID-19 pandemic it has also declared a $0.68 per share quarterly dividend, which is going ex-dividend on the 11th of June 2020. The scheduled dividend payment date is the 29th of June 2020. For more details on other company's dividends over the week, head on over to the Nasdaq Dividend Calendar.
Chart Life
We have seen high levels of volatility within the price action as news around the company continues to surface, which might continue for some time. The price action is holding above the $72.27 per share support level and might target the April highs once again if the price action can close above the $77.75 per share resistance.
The bulls seem to be in control when considering short interest on Gilead are only around 2.1%, and Analysts expectations are $80.44 per share (red line). The stock has also performed well over 19.21% YTD.
Informed decisions
The healthcare sector continues to be a hot topic for investors during the COVID-19 pandemic with all waiting on a cure that will put an end to all this madness. This sector has nearly erased all its losses for 2020 and seems to be pushing higher along with other sectors.
Portfolio particulars
Portfolio Hold (Current)*

Portfolio Buy opportunity: above $72.27 per share**

WhatsTheBeef

long term target price: $83.96 per share.
Know your company: Gilead Sciences Inc (GILD)
Gilead Sciences was originally founded in 1987 under the name Oligogen by Michael L. Riordan, a medical doctor.

The company focuses primarily on antiviral drugs used in the treatment of HIV, hepatitis B, hepatitis C, and influenza, including Harvoni and Sovaldi.

Gilead debuted on the NASDAQ in January 1992. Its initial public offering raised $86.25 million in proceeds. The company's assets as of 2019 have topped $61 billion.
Click logo to view Gilead Sciences Inc (GILD) shares.
on EasyEquities
Source –EasyResearch, Gilead Sciences Inc, AstraZeneca, Bloomberg, The Guardian, Koyfin, The Motley Fool, Zacks Investment Research, Seeking Alpha, Wikipedia.
*Portfolio Hold (Current) refers to investors who already hold the stock within their portfolio.
**Portfolio Buy opportunity refers to Technical level crossed, which might imply that the markets behavior would support the outlook and Close above refers to a share price close above a Technical Resistance level.
Take note – all stock data and pricing were taken on the 8th of June 2020.
READ:
How to use EasyFX to invest in US stocks
Follow Barry Dumas
@BEEF_FINMARKETS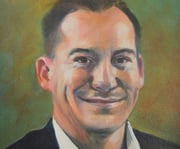 Barry is a market analyst with GT247, with a wealth of experience in the investment markets. Now in his tenth year in the markets, Barry "The Beef" Dumas brings a combination of technical analysis and fundamental insights to the table.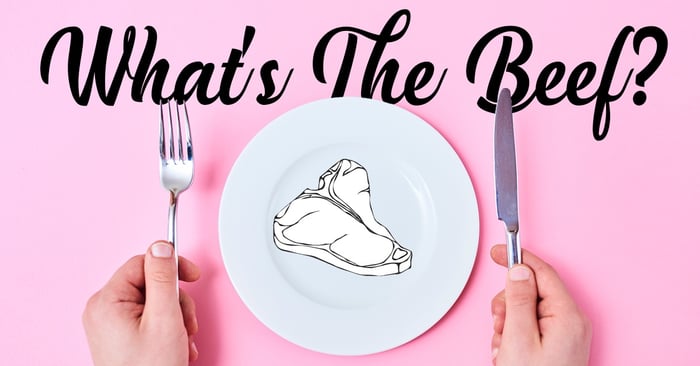 Any opinions, news, research, reports, analyses, prices, or other information contained within this research is provided by Barry Dumas, Market Analyst at GT247 (Pty) Ltd t/a GT247.com ("GT247.com") as general market commentary, and does not constitute investment advice for the purposes of the Financial Advisory and Intermediary Services Act, 2002. First World Trader (Pty) Ltd t/a EasyEquities ("EasyEquities") and GT247.com do not warrant the correctness, accuracy, timeliness, reliability or completeness of any information received from third party data providers. You must rely solely upon your own judgment in all aspects of your investment and/or trading decisions and all investments and/or trades are made at your own risk. EasyEquities and GT247.com (including any of their employees) will not accept any liability for any direct or indirect loss or damage, including without limitation, any loss of profit, which may arise directly or indirectly from use of or reliance on the market commentary. The content contained within is subject to change at any time without notice.The value of a financial product can go down, as well as up, due to changes in the value of the underlying investments. An investor may not recoup the full amount invested. Past performance is not necessarily an indication of future performance. These products are not guaranteed. Examples and/or graphs are for illustrative purposes only.