Healthcare Sector
The global healthcare system has been pushed to the brink of exhaustion while the COVID-19 pandemic rages on as the world starts to reopen to a new sort of normal. This sector, like so many others, might surprise us with a quick recovery after the defibrillators have been successfully applied.
Click logo to view shares.
on EasyEquities
Local healthcare - The local healthcare sector has been under immense pressure long before the current global health pandemic took hold of our imaginations. This sector has been plagued by a weak economy, not attracting investment and a changing environment with NHI.
Looking at the bright side of investment life, we have also seen that this sector is trading at valuations below the 10-year average, which makes healthcare stocks very attractive.
Some healthcare stocks around the globe have been taking strain while others are taking the fight to the coronavirus and RH Bophelo Limited (RHB) is just doing that. Part of the group's coronavirus statement shows its commitment towards the community "We remain committed to providing state-of-the-art medical facilities to patients. Our facilities are ready to provide support and care."
This investment company aims to increase the accessibility of healthcare among lower to middle-income earners and has also expanded its offering to East Africa by listing on the Rwanda Stock Exchange. But like most small-cap stocks, liquidity remains a hurdle to overcome, and new investors should take note of this fact.
Mediclinic International PLC (MEI)
Mediclinic International owns a chain of private hospitals locally, in the Middle East, the U.K. and in Switzerland's share price has regained some of its losses incurred during March from COVID-19. The healthcare provider's CEO did state, however, "A high degree of uncertainty remains regarding the progression of the pandemic and its full impact, which may well continue for at least the next 12 months,"
Mediclinic has also suspended non-essential capital expenditure for the rest of the year to try and save capital during the COVID-19 pandemic. The company has also suspended its dividend for the year.
Click logo to view shares.
on EasyEquities
U.S. healthcare - The U.S. health care sector is as diverse as they come, this sector includes companies that sell medical devices, insurance, drugs and include hospitals and health care providers. We touched briefly on the healthcare sector with our Johnson & Johnson (JNJ) research note as a sector to be watched.
Health sector stocks have indeed been on the move in 2020 recouping nearly all losses incurred during the COVID-19 sell-off in March but remain under pressure to perform.
Pfizer Inc develops, manufactures and sells healthcare products and one of the leading candidates to develop a COVID-19 vaccine. The healthcare giant's experimental COVID-19 vaccine, BNT-162 is currently undergoing clinical trials with results expected in July. If positive results are achieved, it will go for the second round of clinical trials before mass production proceeds.
The stock is trading at a fair valuation and might be considered quite cheap considering its net profit margin of 31% and a 4% dividend yield which makes it attractive despite its recent declines.
Merck & Co Inc is one of the largest health care companies in the world and provide healthcare solutions worldwide and operates through Pharmaceutical and Animal Health segments.
Merck & Co has also entered the COVID-19 arena and recently announced three major initiatives aimed at developing a vaccine. The pharma giant is also acquiring "exclusive worldwide rights to develop and commercialize private biotech Ridgeback Biotherapeutics' oral antiviral candidate, EIDD-2801, which is being evaluated in early clinical studies to treat COVID-19." - Kinjel Shah
Informed decisions
The healthcare sector is a must watched industry around the world which could potentially deliver exceptional returns for investors. The local market might continue to perform below average returns while the domestic economy tries to keep its head above water.
In contrast, the U.S. healthcare sector has rebounded and might continue to deliver exceptional returns, primarily if a COVID-19 vaccine is produced this year.
READ:
How to use EasyFX to invest in U.S. stocks
What price will I receive when I buy/sell securities?
Sources: Sources: EasyResearch, MarketWatch, The Motley Fool, Koyfin.
Follow Barry Dumas
@BEEF_FINMARKETS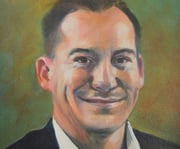 Barry is a market analyst with GT247, with a wealth of experience in the investment markets. Now in his tenth year in the markets, Barry "The Beef" Dumas brings a combination of technical analysis and fundamental insights to the table.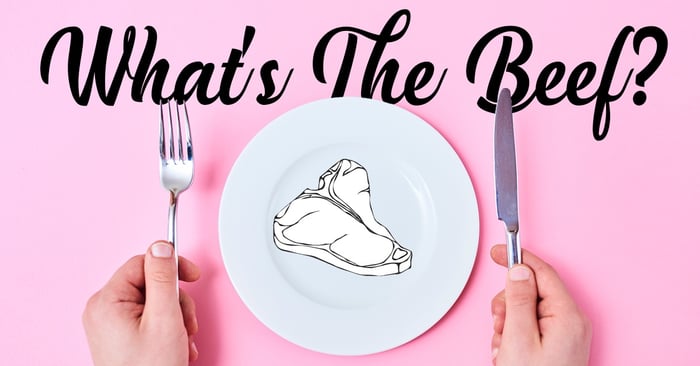 Any opinions, news, research, reports, analyses, prices, or other information contained within this research is provided by Barry Dumas, Market Analyst at GT247 (Pty) Ltd t/a GT247.com ("GT247.com") as general market commentary, and does not constitute investment advice for the purposes of the Financial Advisory and Intermediary Services Act, 2002. First World Trader (Pty) Ltd t/a EasyEquities ("EasyEquities") and GT247.com do not warrant the correctness, accuracy, timeliness, reliability or completeness of any information received from third party data providers. You must rely solely upon your own judgment in all aspects of your investment and/or trading decisions and all investments and/or trades are made at your own risk. EasyEquities and GT247.com (including any of their employees) will not accept any liability for any direct or indirect loss or damage, including without limitation, any loss of profit, which may arise directly or indirectly from use of or reliance on the market commentary. The content contained within is subject to change at any time without notice.The value of a financial product can go down, as well as up, due to changes in the value of the underlying investments. An investor may not recoup the full amount invested. Past performance is not necessarily an indication of future performance. These products are not guaranteed. Examples and/or graphs are for illustrative purposes only.