Coronavirus stocks
The coronavirus pandemic has spread far and wide and has genuinely changed the way we view the world and for investors, our investment portfolios. Fear and panic are always the key drivers during a financial crisis, and although we might not be out of the woods just yet, the markets are certainly looking optimistic.
Let's look at some of the sectors and stocks which has taken the fight to the COVID-19 pandemic and might uplift our investment portfolios:
The e-commerce sector has certainly been busy with the mighty Amazon.com catapulted into a different galaxy and currently at all-time highs shrugging off any signs of a global pandemic. Companies like eBay and Shopify are small fries in comparison to Amazon but have great potential and have shown high resilience against the COVID-19 pandemic.
EasyResearch took a closer look at eBay Inc (EBAY) in May as it offered great value for your hard-earned bucks and we might see the share price move higher. It did just that and reached the WhatsTheBeef long-term target price of $49.81 per share sooner than expected.
Click logo to view shares.
on EasyEquities
Although the "Oracle of Omaha" has bailed on airliners and rightfully so as airliners are set to lose well over $84 billion in revenue, we have seen an uptick in some of our favorite airliners share prices like the Boeing Company (BA). This as lockdown restrictions are lifted, and air travel picks up once again while the Boeing 737 Max might return to service later this year. Boeing is not out of the turbulent air just yet but one to watch to reclaim its former glory.
As we dream of travel and relaxation once again, the world's second-largest cruise line operator has been a pleasant surprise. Royal Caribbean Cruises Limited (RCL) had gained over 95% since our first look at the company which was under immense pressure at the time but had the potential to take off when the tide turned. The company has adapted to the changing environment, which can hurt its bottom line in 2020. Still, measures taken to boost liquidity should avoid bankruptcy and see RCL benefit from the upturn.
Click logo to view shares.
on EasyEquities
If there were one sector the markets kept its eye on during the coronavirus pandemic, then the Healthcare sector would be it as the world holds its breath for a cure. One stock grabbed investors imaginations, and that company is no other than Gilead Sciences Inc (GILD) and its now-infamous COVID-19 drug called Remdesivir. Gilead might see more volatility in the months ahead, but if it can keep its momentum, it might just surprise to the upside.
Then there are the big boys of pharma, Johnson & Johnson (JNJ) and Pfizer Inc. (PFE) who are allocating billions of dollars towards the development of a vaccine. The latest from JNJ is that it is accelerating its COVID-19 vaccine candidate for human trials, set to start in July.
Click logo to view shares.
on EasyEquities
Our clients
With record, inflows are continuing, which might suggest that clients are more than ready to take the bull market by the horns and start to capitalize on the upturn.
What does EasyResearch say
Luckily, it's not all doom and gloom as EasyResearch has stated that as soon as the tide turns some of the best investment opportunities might present themselves. This has undoubtedly come to fruition and with plenty of opportunities across all sectors in the U.S market don't max out your Mastercard, which has also seen uptake from investors.
READ:
How to use EasyFX to invest in U.S. stocks
Sources: Sources: EasyResearch, Bloomberg
Follow Barry Dumas
@BEEF_FINMARKETS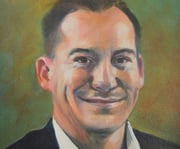 Barry is a market analyst with GT247, with a wealth of experience in the investment markets. Now in his tenth year in the markets, Barry "The Beef" Dumas brings a combination of technical analysis and fundamental insights to the table.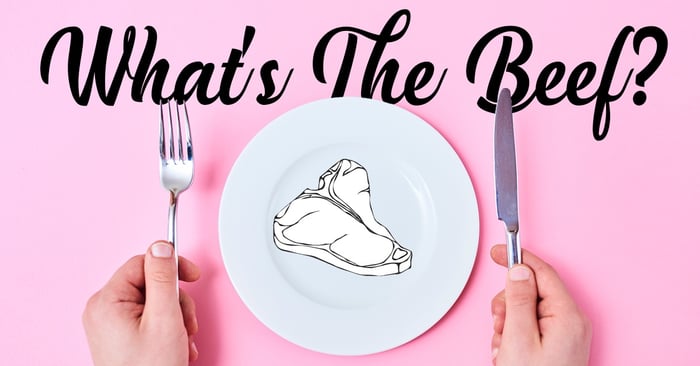 Any opinions, news, research, reports, analyses, prices, or other information contained within this research is provided by Barry Dumas, Market Analyst at GT247 (Pty) Ltd t/a GT247.com ("GT247.com") as general market commentary, and does not constitute investment advice for the purposes of the Financial Advisory and Intermediary Services Act, 2002. First World Trader (Pty) Ltd t/a EasyEquities ("EasyEquities") and GT247.com do not warrant the correctness, accuracy, timeliness, reliability or completeness of any information received from third party data providers. You must rely solely upon your own judgment in all aspects of your investment and/or trading decisions and all investments and/or trades are made at your own risk. EasyEquities and GT247.com (including any of their employees) will not accept any liability for any direct or indirect loss or damage, including without limitation, any loss of profit, which may arise directly or indirectly from use of or reliance on the market commentary. The content contained within is subject to change at any time without notice.The value of a financial product can go down, as well as up, due to changes in the value of the underlying investments. An investor may not recoup the full amount invested. Past performance is not necessarily an indication of future performance. These products are not guaranteed. Examples and/or graphs are for illustrative purposes only.