Airliners
To say that Airliners have been affected by the COVID-19 pandemic would be an understatement which spared no one locally or abroad. On the flip side, it is also a sector which will have some of the best investment opportunities if these airliners wings don't get clipped.
South African Airways (SAA) has been a hot topic even before the COVID-19 pandemic started is currently in business rescue and now Comair has also joined the fold.
Click logos to view shares
on EasyEquities
Business Day takes a closer look at Comair in a recently published an article by Mudiwa Gavaza titled "Pandemic grounds aviation icon Comair​ after decades of success."
"Comair, a SA aviation icon with a more than seven-decade record of grinding out annual profits, became the second high-profile private company to be floored by the Covid-19 outbreak."
"Comair entered business rescue — a form of bankruptcy protection that allows a financially distressed company to delay creditors claims against it or its assets — on Tuesday."
"These extraordinary circumstances have completely eroded our revenue base while we are still obliged to meet fixed overhead costs. The only responsible decision is to apply for business rescue," Stander said." "Stander is confident that Comair, whose shares were suspended on Tuesday, will emerge from the business rescue, saying the company remained "solvent"."
"Shares in Comair, which have plunged about 80% in the two years, traded at R1 before they were suspended, giving the company a market capitalisation of R469.3m."
Warren Buffett
Even the "Oracle of Omaha" has his reservation about the airliners and has been a net seller of equities this year. Berkshire Hathaway Inc. has built up a massive cash pile of $137 billion by the end of March seeing no opportunities to buy stocks in the first quarter of 2020.
The famed investor had his legendary Berkshire Hathaway annual shareholders meeting recently which Bloomberg covered and below some of the excerpts:
"But if Buffett himself isn't seeing opportunities, even in his own stock, what are we to think about the recent market selloff? Is it not a buying opportunity for long-term investors?" - Jim Shanahan (analyst at Edward Jones)
Berkshire on airlines - "The company recently disclosed that that it pared back stakes in Delta Air Lines Inc. and Southwest Airlines Co. as airlines have been pummeled by travel restrictions and stay-at-home orders worldwide."
Richard Branson's iconic Virgin Atlantic is the latest to announce a planned 30% job cuts to try and stay in the air despite the billionaire offering his island estate as collateral to save as many jobs as possible.
Click logos to view shares
on EasyEquities
What does EasyResearch say
South Africa is not unique; airlines across the globe have been affected by the coronavirus pandemic. Governments around the world have devoted more than $85 billion to the airliners which have seen demand to travel dry up and grounded dozens of airline fleets. As soon as lock down measures are eased, we might see a resurgence in airline stocks as this sector comes back to life.
Conclusion
We might see some airlines come back to life as travel restrictions are lifted, and air travel starts picking up, which might make airline stocks prime pickings for investors. Airline stocks have been under immense pressure, so would-be investors should take note that it might be some time before we see them back to their former glory days.
Sources –EasyResearch, Bloomberg, BusinessDay, Market Watch, Fin24
READ:
How to use EasyFX to invest in US stocks
Follow Barry Dumas
@BEEF_FINMARKETS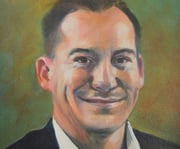 Barry is a market analyst with GT247, with a wealth of experience in the investment markets. Now in his tenth year in the markets, Barry "The Beef" Dumas brings a combination of technical analysis and fundamental insights to the table.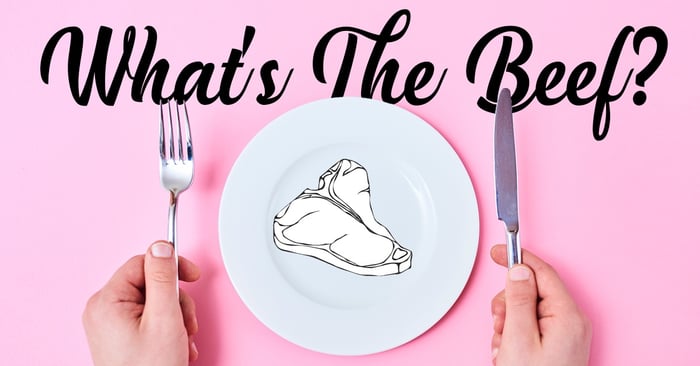 Any opinions, news, research, reports, analyses, prices, or other information contained within this research is provided by Barry Dumas, Market Analyst at GT247 (Pty) Ltd t/a GT247.com ("GT247.com") as general market commentary, and does not constitute investment advice for the purposes of the Financial Advisory and Intermediary Services Act, 2002. First World Trader (Pty) Ltd t/a EasyEquities ("EasyEquities") and GT247.com do not warrant the correctness, accuracy, timeliness, reliability or completeness of any information received from third party data providers. You must rely solely upon your own judgment in all aspects of your investment and/or trading decisions and all investments and/or trades are made at your own risk. EasyEquities and GT247.com (including any of their employees) will not accept any liability for any direct or indirect loss or damage, including without limitation, any loss of profit, which may arise directly or indirectly from use of or reliance on the market commentary. The content contained within is subject to change at any time without notice.The value of a financial product can go down, as well as up, due to changes in the value of the underlying investments. An investor may not recoup the full amount invested. Past performance is not necessarily an indication of future performance. These products are not guaranteed. Examples and/or graphs are for illustrative purposes only.