Looking at the current global economic shutdown trend and the local economic meltdown to sub-investment grade, spending might be the last thing on your mind. Payment stocks have been a hot topic, especially mastercard who has been leading the pack.
Click logos to view stocks on EasyEquities
Fundamentals
The coronavirus (COVID-19) pandemic has bolstered mastercards growth prospects by some margin as entertainment and travel came to an abrupt hold. The company has also lowered its first quarter revenue guidance and will evaluate its expenses. Mastercard will launch a $4 Billion debt offering which the proceed might be used to fund working capital and investing in organic growth.
Mastercard Inc. (MA) share overview:
Sector: Information Technology

Market Cap of $242.79 Billion

Dividend Yield: 0.68 %

Price/Earnings (LTM): 30.4x

Next Earnings: 30 April 2020

52 Week Range low of $203.30 and $344.54 per share high.
Mastercard Inc. (MA) has declared a $0.40 per share dividend and the stock will go ex-dividend on the 8th of April 2020 with the dividend payable date scheduled for the 8th of May 2020. For more details on other company's dividends expected over the week, head on over to the Nasdaq Dividend Calendar.
Competitors
With the CARES Act passed by the house of representatives, the $2 Trillion stimulus package will aid the U.S economy and especially small business owners. This should see an indirect gain for payment companies like Mastercard, Visa, American Express as small businesses are an important customer segment for these companies.
Visa Inc: Visa has a solid international footprint coupled with a vast payment network and a firm favorite of many an investor. The company has however announced that the effects of the coronavirus (COVID-19) has impacted its cross-border e-commerce growth. If the weakness continues it will also affect the bottom line in the second quarter.
American Express: has also not been spared and reported that spending volumes have also declined since the pandemic started and has also revised their first quarter 2020 revenue growth lower.
Chart Life
By looking at the chart below of mastercard Inc. (MA), Visa Inc. (V), American Express (AXP) over the last three months, we can see the extent of the recent sell-off in equities. Visa is down 21.29% with mastercard and American Express lower by 25.37 and 36.64% respectively over the period.
Informed decisions
All three these companies offer great value for investors and as long as clients swipe their plastic or use credit facilities, these companies will reign supreme. They might not look like much now, but when markets regain momentum after covid-19 these stocks should hold extreme value for investors. With the current bear market cycle still in place, new investors might find better investment opportunities at lower prices.
Portfolio particulars
Portfolio Neutral (Current)*

Portfolio Buy opportunity: Neutral**

WhatsTheBeef long term target price: Neutral.
Know your company: Mastercard Inc. (MA)
Mastercard Incorporated (stylized as MasterCard from 1979 to 2016 and mastercard from 2016) is an American multinational financial services corporation.

Mastercard, originally known as "Interbank" from 1966 to 1969 and "Master Charge" from 1969 to 1979,[4] was created by an alliance of several regional bankcard associations in response to the BankAmericard issued by Bank of America, which later became the Visa credit card issued by Visa Inc.

Mastercard Worldwide has been a publicly traded company since 2006, but Prior to its initial public offering, Mastercard Worldwide was a cooperative owned by the more than 25,000 financial institutions that issue its branded cards.
Click logos to view stocks on EasyEquities
Education
Credit and Credit Cards have become part of our daily lives, but do we really know the backstory of how Credit Cards came about? Here it is, in "The History of Credit Cards" compliments of Visual Capitalist - "While it may seem today that credit is impersonal and calculated, credit was once a privilege built around personal trust and long-lasting relationships."
Source – EasyResearch, Mastercard Inc, Koyfin, ZacksResearch, Wikipedia, Visual Capitalist, Bloomberg.
Follow Barry Dumas
@BEEF_FINMARKETS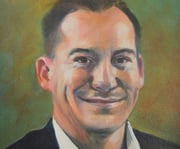 Barry is a market analyst with GT247, with a wealth of experience in the investment markets. Now in his tenth year in the markets, Barry "The Beef" Dumas brings a combination of technical analysis and fundamental insights to the table.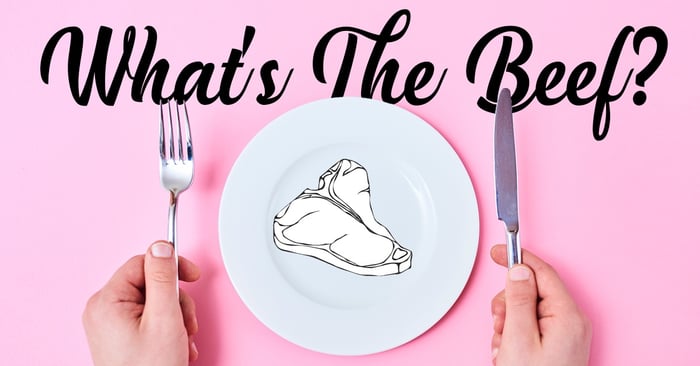 Any opinions, news, research, reports, analyses, prices, or other information contained within this research is provided by Barry Dumas, Market Analyst at GT247 (Pty) Ltd t/a GT247.com ("GT247.com") as general market commentary, and does not constitute investment advice for the purposes of the Financial Advisory and Intermediary Services Act, 2002. First World Trader (Pty) Ltd t/a EasyEquities ("EasyEquities") and GT247.com do not warrant the correctness, accuracy, timeliness, reliability or completeness of any information received from third party data providers. You must rely solely upon your own judgment in all aspects of your investment and/or trading decisions and all investments and/or trades are made at your own risk. EasyEquities and GT247.com (including any of their employees) will not accept any liability for any direct or indirect loss or damage, including without limitation, any loss of profit, which may arise directly or indirectly from use of or reliance on the market commentary. The content contained within is subject to change at any time without notice.The value of a financial product can go down, as well as up, due to changes in the value of the underlying investments. An investor may not recoup the full amount invested. Past performance is not necessarily an indication of future performance. These products are not guaranteed. Examples and/or graphs are for illustrative purposes only.