American Express Company (AXP)
For some the blues is like American Express, they never leave home without it! But there is nothing to feel blue about the performance of this multinational financial services corporation.
The company's share price has returned 61% over the last five years, lagging Visa and Mastercard but still looks good heading into earnings.
Click logo to view American Express (APX) Shares.
on EasyEquities

Fundamentals
The American Express Company will report its earnings for the quarter ended December 2019 this Friday, January 24th before the U.S market open. Analysts are expecting to see an increase in earnings on higher revenues.
An influential and recognizable brand drives Amex's revenue growth, a strong economy, which is driving consumer spending and its shift toward investing in technology should drive long-term growth.
American Express Company (AXP) share overview:
Industry: Financials

Market Cap of $107.59 Billion

Dividend Yield: 1.3%

Price/Earnings: 15.8

Price/Book: 4.7

Shares outstanding: 1.04 Billion

52 Week Range low of $99.71 and $131.52 per share high.
With the U.S and China finally agreeing on trade, foreign financial companies like American Express get access to China's payment markets under the first phase of the agreement.
Earnings outlook
American Express is expected to post an $11.38 billion increase in revenue, which is an 8.6% in revenue from a year ago. Analyst's consensus is also that the company's earnings per share (EPS) is projected at $2.01 per share, which is a 15.5% year-over-year change.
Click logo to view American Express (APX) Shares.
on EasyEquities

Chart Life
The price action is pushing higher and trading at all-time highs after the $128.57 resistance breakout which will now act as support. We might see the price action retrace back to this support level before pushing higher. If earnings impress expectations the price action might just increase higher from current levels as the price action has started to go parabolic.
Source - Bloomberg

Seasonality should also be considered as consumer behavior over an annual cycle will have an impact on American Express. Seasonal trends on Amex might suggest that the share price might come under pressure over the first quarter of the year and start to pick up momentum from there.
Portfolio particulars
Portfolio Neutral (Current)*

Portfolio Buy opportunity: Neutral**

WhatsTheBeef

long term target price: Neutral.
Know your company: American Express Company (AXP)
American Express was founded in 1850 by Henry Wells, William G. Fargo, and John Butterfield and is one of the 30 components of the Dow Jones Industrial Average.

The company's original logo was a watchdog because it stood for the company values, which included trust, security, service, and vigilance.

American Express was the first to introduce plastic credit cards and the first Money Order product.
.
American Express Company (AXP) Shares.

Sources - American Express, Bloomberg, Zacks, KOYFIN, SeekingAlpha, Investing.com, EasyResearch
*Portfolio Hold (Current) refers to investors who already hold the stock within their portfolio.
**Portfolio Buy opportunity refers to Technical level crossed which might imply that the markets behavior would support the outlook and Close above refers to a share price close above a Technical Resistance level.
Follow Barry Dumas
@BEEF_FINMARKETS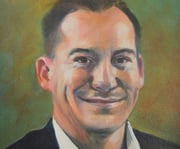 Barry is a market analyst with GT247.com, with a wealth of experience in the investment markets. Now in his tenth year in the markets, Barry "The Beef" Dumas brings a combination of technical analysis and fundamental insights to the table.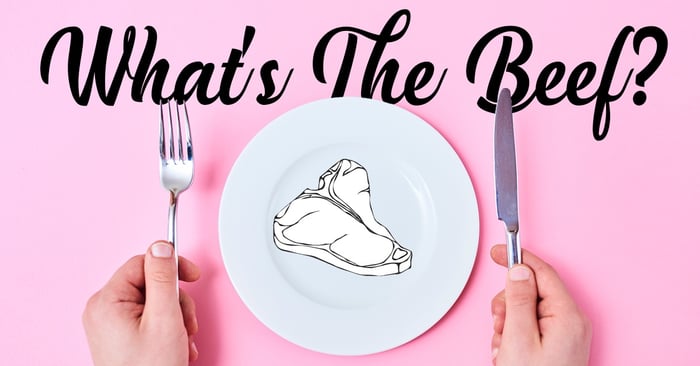 Any opinions, news, research, reports, analyses, prices, or other information contained within this research is provided by Barry Dumas, Market Analyst at GT247 (Pty) Ltd t/a GT247.com ("GT247.com") as general market commentary, and does not constitute investment advice for the purposes of the Financial Advisory and Intermediary Services Act, 2002. First World Trader (Pty) Ltd t/a EasyEquities ("EasyEquities") and GT247.com do not warrant the correctness, accuracy, timeliness, reliability or completeness of any information received from third party data providers. You must rely solely upon your own judgment in all aspects of your investment and/or trading decisions and all investments and/or trades are made at your own risk. EasyEquities and GT247.com (including any of their employees) will not accept any liability for any direct or indirect loss or damage, including without limitation, any loss of profit, which may arise directly or indirectly from use of or reliance on the market commentary. The content contained within is subject to change at any time without notice.
The value of a financial product can go down, as well as up, due to changes in the value of the underlying investments. An investor may not recoup the full amount invested. Past performance is not necessarily an indication of future performance. These products are not guaranteed. Examples and/or graphs are for illustrative purposes only.