Cyber trucking through the Hollywood hills, counting your Benjamin's while reflecting on all the naysayers as your favorite stock TSLA gains 144.70% over the past 6 months.
Click logo to view Tesla Inc. (TSLA) Shares.
on EasyEquities

Fundamentals
Tesla Inc scheduled to release fourth-quarter earnings on Wednesday, January 29th after the U.S market close with much fan fair expected. The stock has reached record highs since mid-December with one UBS analyst's research note stating it has "left the orbit".
Tesla Inc. (TSLA) share overview:
Sector: Consumer Discretionary

Market Cap of $ 100.58 Billion

Dividend Yield: N/A%

Price/Book: 16.83

Shares outstanding: 180,244,858

52 Week Range low of $178.97 and $572.20 per share high.
Investors' expectations have increased to new highs, and the levels of disappointment will be equally matched if we don't see a beat in earnings.
Earnings outlook
With the recent acceleration in the Tesla share price after the company announced better than expected delivery results, investors will look to see how this translates to the bottom line. Most Wall Street analysts estimate Q4'19 earnings per share (EPS) at $1.62 and revenues to come in lower than the year before.
Investors will undoubtedly zero in on Tesla's 2020 sales outlook on Wednesday to see if the $100 billion market cap can be sustained.
Click logo to view Tesla Inc. (TSLA) Shares.
on EasyEquities

Chart Life
The price action exploded in December 2019 above the 382.03 level and has gone parabolic to all-time highs. We might see a throwback to the 505.94 support level, which will be a critical level to watch in the short term.
If the support level does not hold, we might expect the price action to target lower levels. We might see the price action push even higher if the earnings report delivers a surprise beat in earnings.
Source - Bloomberg

Seasonality might also be a tell-tale sign of what to expect as cyclical factors do influence a company's share price. With Tesla, one might expect it to under perform at the start of the year and then gain positive momentum for the rest of the annual cycle.
Portfolio particulars
Portfolio Hold (Current)*

Portfolio Buy opportunity: Neutral**

WhatsTheBeef

long term target price: Neutral.
Know your company: Tesla Inc. (TSLA)
Elon Musk did not found Tesla, the company was founded by engineers Martin Eberhard and Marc Tarpenning, under the name of Tesla Motors.

The company's name is a tribute to Nikola Tesla, the eccentric, enigmatic, and brilliant scientist who revolutionized electricity and set the stage for future wireless technology.

With its $100 billion market cap, Tesla becomes the second-most valuable global car maker, beating FORD and GM.
Sources - Tesla, MarketWatch, Bloomberg, KOYFIN, Investing.com, EasyResearch
*Portfolio Hold (Current) refers to investors who already hold the stock within their portfolio.
**Portfolio Buy opportunity refers to Technical level crossed which might imply that the markets behavior would support the outlook and Close above refers to a share price close above a Technical Resistance level.
Follow Barry Dumas
@BEEF_FINMARKETS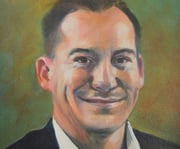 Barry is a market analyst with GT247.com, with a wealth of experience in the investment markets. Now in his tenth year in the markets, Barry "The Beef" Dumas brings a combination of technical analysis and fundamental insights to the table.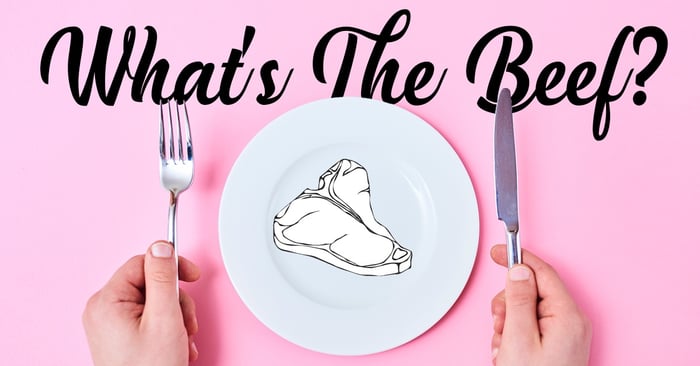 Any opinions, news, research, reports, analyses, prices, or other information contained within this research is provided by Barry Dumas, Market Analyst at GT247 (Pty) Ltd t/a GT247.com ("GT247.com") as general market commentary, and does not constitute investment advice for the purposes of the Financial Advisory and Intermediary Services Act, 2002. First World Trader (Pty) Ltd t/a EasyEquities ("EasyEquities") and GT247.com do not warrant the correctness, accuracy, timeliness, reliability or completeness of any information received from third party data providers. You must rely solely upon your own judgment in all aspects of your investment and/or trading decisions and all investments and/or trades are made at your own risk. EasyEquities and GT247.com (including any of their employees) will not accept any liability for any direct or indirect loss or damage, including without limitation, any loss of profit, which may arise directly or indirectly from use of or reliance on the market commentary. The content contained within is subject to change at any time without notice.
The value of a financial product can go down, as well as up, due to changes in the value of the underlying investments. An investor may not recoup the full amount invested. Past performance is not necessarily an indication of future performance. These products are not guaranteed. Examples and/or graphs are for illustrative purposes only.