EasyEquities Research U.S stock review
You pick a stock, I pick a stock, we all pick stocks! Everywhere you look, analysts, traders, the who's who of social investing are publishing stock reviews, stock picks and even Inter market analysis. But how much of what they/ we put out are hitting the center of the goalposts?
I have no idea, there are analysts out there that do spectacular jobs, so the question remains……
How did we stack up?
Looking back at our last 6 U.S Equity research notes, we didn't do too badly considering all that has happened in the U.S and the global economy over the last couple of months. While the bull market rages on here are our U.S stocks, which should be watched closely this earnings season.
A snap back to Earth - Under Armour Inc.
Under Armour Inc. (UAA) sold off over 16% last November 4th as news broke of a Securities and Exchange Commission (SEC) and Department of Justice (DOJ) probe into its accounting practices. The stock reached a low of $16.74 during the days that followed and manage to claw back to the $21.31 per share resistance where it sold off from. I had a neutral rating on the stock with no portfolio buying opportunity and a portfolio hold that was still valid for investors who owned the stock.
The stock has since rebounded back to previous levels which might give a short term buy opportunity, but the company's earnings are expected to come in lower, which might spoil the party. The next earnings date is scheduled for Thursday, February 13th, 2020.
Space, the final frontier came to mind with this new addition to the EasyEquities platform, but Virgin Galactic Inc. (SPCE) has surpassed my expectations, so far. The stock did indeed go into hyper drive, exceeding my #WhatsTheBeef target price of $12.94 per share, all within two months. SPCE was trading at $9.80 per share when the note was posted to where it is currently trading at $14.84 per share.
The business fundamentals will be watched closely as the company beefs up it's hiring of 50 plus new employees along with a new COO, Enrico Palermo. Options traders have also contributed to the rise in the share price this week with bets that the stock might rise to $20 per share. Next earnings date is scheduled for Tuesday, February 25th, 2020.
One of the most recognized brands around the globe, Visa Inc. (V) along with Mastercard, would make a great addition to any investor's portfolio. Considering that with the signing of the first phase trade agreement between the U.S and China, Visa, Mastercard and American Express will have access to china's payment markets. Not to even mention Visa's performance over the last 5-years gaining 223.76%, it's a no brainer.
The share price had been in a sideways rage by the time the research note was posted with a portfolio hold and buy opportunity above $176.00 per share. The share price is currently trading at $199.80, which is an 11.35% gain from the buying opportunity.
Boxes are making a comeback (ROKU)
Roku, the second of the three new additions to the EasyEquities platform was a firm favorite to be added by our investors. The stock was healthy out the gate from the 2017 IPO gaining as much as 622.81% at the high in September 2019 and abruptly sold off from there.
The research note was posted in November 2019 with a possible buy opportunity above $145 per share with a portfolio hold for invested investors. The share price did indeed cross the $145 per share threshold and managed to gain 4.4% before starting to trend lower. The share price is currently in the red and trending lower. The earnings date is scheduled for Thursday, February 20th, 2020, which will shed some light on current affairs.
Estée Lauder's sweet smell of success
Estée Lauder Companies Inc. (EL), was the third edition of the new stocks added to the EasyEquities platform and a firm favorite of mine. The stock had a 47% YTD return already but looked poised to move higher if we saw a breakout from the downtrend. It did just that and is now 12.50% higher from the $ 194.32 per share buy opportunity and well beyond the #WhatsTheBeef target price.
The share price is currently at all-time highs, and it will be interesting to see how the turnaround story unfolded when the company releases its earnings on Thursday, February 6th, 2020.
Investment banking 101: the Goldman Sachs way
The Goldman Sachs Group, Inc. (GS) posted its earnings on Wednesday, January 15th and came in much lower than analysts had expected. The investment bank was left in the dust by the stellar earnings performance seen a day earlier by J.P Morgan.
Never the less the share price is still over 7% higher from our buy opportunity of $223.48 per share and is a portfolio hold for invested investors.
Conclusion
This is still early days but not a bad start to 2020 with six companies researched we had one stock pick at neutral, one which gained 4.4.% and retraced below the buying opportunity. That leaves four stock all in the green and moving higher.
Not a bad ratio at all, which goes to show investors can still capitalize in uncertain markets. All you need to do is get informed by following quality research on the companies you love #EasyResearch.
Informed decisions
Earnings season in the U.S started this week with some of the significant investment banks reporting their earnings over the last quarter with J.P Morgan setting the bar high for the banks.
For investors, new to the market earnings season refers to the months of the year during which most quarterly corporate earnings are released to the public. Earnings season generally occurs at the end of each quarter, in January, April, July and October.
Share prices do get affected by the news and depending on how the market perceive the earnings, the share price will react positively or negatively.
Source – EasyEquities Research, KOYFIN, Bloomberg
Take note all pricing and performance was taken pre-market on January 16th 2020.
*Chart sources - Bloomberg
Follow Barry Dumas
@BEEF_FINMARKETS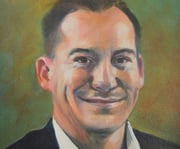 Barry is a market analyst with GT247, with a wealth of experience in the investment markets. Now in his tenth year in the markets, Barry "The Beef" Dumas brings a combination of technical analysis and fundamental insights to the table.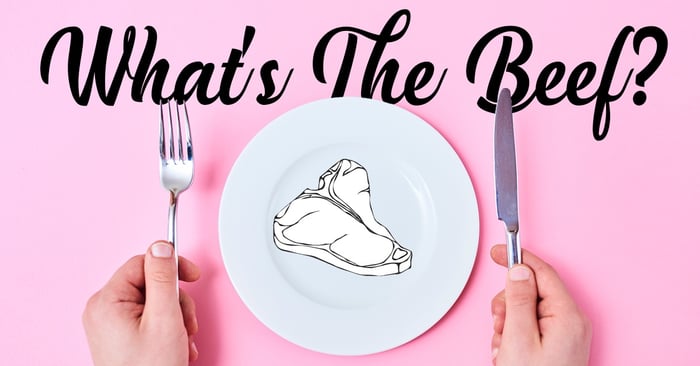 Any opinions, news, research, reports, analyses, prices, or other information contained within this research is provided by Barry Dumas, Market Analyst at GT247 (Pty) Ltd t/a GT247.com ("GT247.com") as general market commentary, and does not constitute investment advice for the purposes of the Financial Advisory and Intermediary Services Act, 2002. First World Trader (Pty) Ltd t/a EasyEquities ("EasyEquities") and GT247.com do not warrant the correctness, accuracy, timeliness, reliability or completeness of any information received from third party data providers. You must rely solely upon your own judgment in all aspects of your investment and/or trading decisions and all investments and/or trades are made at your own risk. EasyEquities and GT247.com (including any of their employees) will not accept any liability for any direct or indirect loss or damage, including without limitation, any loss of profit, which may arise directly or indirectly from use of or reliance on the market commentary. The content contained within is subject to change at any time without notice.The value of a financial product can go down, as well as up, due to changes in the value of the underlying investments. An investor may not recoup the full amount invested. Past performance is not necessarily an indication of future performance. These products are not guaranteed. Examples and/or graphs are for illustrative purposes only.