The Goldman Sachs Group, Inc. (GS)
From Wall Street to Hollywood, the allure of the investment banking world has gripped our imaginations for decades. Goldman Sachs, the poster child of investment banking, has shown that there is a softer side to this industry by keeping up with the times, not just in investment banking.
Soft skills would not be associated with investment banking, but Goldman has broken the mould by launching its Pronoun Initiative. This initiative will help its employees identify their gender and better understand each other. Right on you, Goldman Sachs!
Click logo to view Goldman Sachs Group, Inc. Shares.
on EasyEquities

Fundamentals
The investment bank released its third-quarter results on the 15th of October 2019, which saw its earnings per share (EPS) drop below market expectations by $0.09. This was the first time since Q1 2017 that Goldman Sachs missed expectations on EPS. Third-quarter 2019 revenues were also down by 6% compared to the previous year.
Goldman Sachs Group share overview:
Sector: Financial.

Market Cap: $78.73 Billion.

Dividend Yield: 2.31%

Shares outstanding: 354 million.

52 Week Range low of $151.70 and $224.77 per share high.
The Goldman Sachs Group, Inc. will also be paying a $1.25 per share quarterly dividend, with the stock going ex-dividend on the 29th of November 2019.
Outlook
The investment group has recently expanded on its equity research offering by hiring some of the industries best, while others have been scaling down on their offerings.
Goldman's global co-head of single-stock research, Jim Covello had this to say: "One of the dynamics you're seeing is that our clients are consolidating their spending and their consumption with fewer brokers". Goldman Sachs wants to be the preferred broker for these clients, which might unlock more revenue for the group.
Click logo to view Goldman Sachs Group, Inc. Shares.
on EasyEquities

Chart Life
Through all the volatility 2019 had to offer, the price action on Goldman Sachs still managed to trend higher since the lows we saw in January. If the price action can break through the 223.48 resistance level, then we might expect the price action to target higher levels.

Source - Bloomberg

Portfolio particulars
Portfolio Hold (Current)*

Portfolio Buy opportunity: close above $223.48 per share**

WhatsTheBeef long term target price: $237.40 per share.
Know your company: The Goldman Sachs Group, Inc. (GS)
The Goldman Sachs Group, Inc., is an American multinational investment bank and financial services company headquartered in New York City. It offers services in investment management, securities, asset management, prime brokerage, and securities underwriting.

Goldman Sachs was founded in New York in 1869 by Marcus Goldman, and in 1882, Goldman's son-in-law Samuel Sachs joined the firm.

Known widely as an investment bank, it only generates 14.4% of its revenue from investment banking. The bulk, 53%, is from sales and trading.

Sidney Weinberg, who started as a janitor's assistant, went on to become the CEO and led the firm for 39 years.
Sources - Goldman Sachs, Wikipedia, luxury launches, SeekingAlpha

*Portfolio Hold (Current) refers to investors who already hold the stock within their portfolio.
**Portfolio Buy opportunity refers to Technical level crossed which might imply that the markets behavior would support the outlook and Close above refers to a share price close above a Technical Resistance level.
Invest in Goldman Sachs Group Inc. Shares.

Keen to add more US stocks on the EasyEquities platform?
Submit your share suggestion on this form.
Follow Barry Dumas
@BEEF_FINMARKETS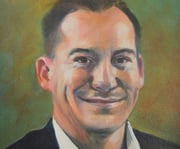 Barry is a market analyst with GT247.com, with a wealth of experience in the investment markets. Now in his tenth year in the markets, Barry "The Beef" Dumas brings a combination of technical analysis and fundamental insights to the table.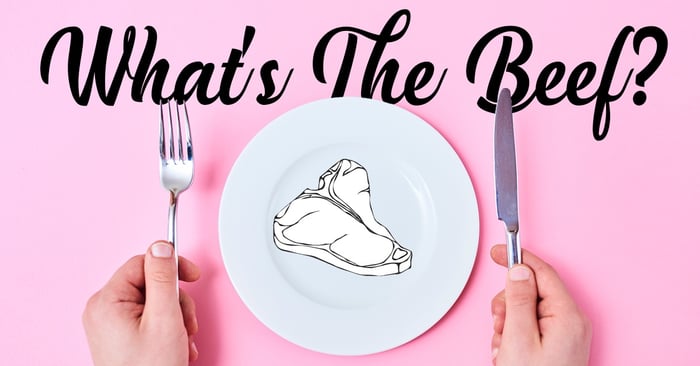 Any opinions, news, research, reports, analyses, prices, or other information contained within this research is provided by Barry Dumas, Market Analyst at GT247 (Pty) Ltd t/a GT247.com ("GT247.com") as general market commentary, and does not constitute investment advice for the purposes of the Financial Advisory and Intermediary Services Act, 2002. First World Trader (Pty) Ltd t/a EasyEquities ("EasyEquities") and GT247.com do not warrant the correctness, accuracy, timeliness, reliability or completeness of any information received from third party data providers. You must rely solely upon your own judgment in all aspects of your investment and/or trading decisions and all investments and/or trades are made at your own risk. EasyEquities and GT247.com (including any of their employees) will not accept any liability for any direct or indirect loss or damage, including without limitation, any loss of profit, which may arise directly or indirectly from use of or reliance on the market commentary. The content contained within is subject to change at any time without notice.