Consumers are chomping at the bit to score that "great deal" on soft drinks and other consumables on Black Friday but we cannot ignore the evolution and shift in mindset towards being financially savvy in the 21st century as we see more and more EasyEquities investors make everyday of the year a Black Friday by hunting for bargain stocks.
In this research note "The Beef" has identified four JSE Equities and one ETF that unicorn investors will be considering after careful research into the various technical and fundamental factors that could make these stocks a bargain buy.
In most instances the stock market has "Black Friday" deals and discounts every single day of the year, this is better known as value investing (a unicorns staple diet). These are stocks that are considered undervalued or even "cheap" based on well defined fundamental factors like a low price to earnings (P/E) and price to book (P/B) ratios.
Take note: there might be other factors to look at and reasons as to why a company trades at a discount which should be considered before you invest.
1. Astral Foods Limited (ARL)
Consumer Goods - Food Producers
The share is currently trading at R197.48 per share. *
You won't find any faux chicken here, well at least for now. Astral Foods is one of the largest poultry producers in South Africa. Key activities are animal feed premixes, broiler genetics, sale of day-old chicks and production and distribution of a variety of fresh, frozen and value-added chicken products.
The stock is trading at a discount and has been on my watchlist for some time now. It has a P/E and P/B ratios of 11.94 and 2.03, respectively.
Looking at the chart below, we need to see a close above the R197.85 per share resistance level, which might target higher levels as seen on the chart.
Astral Foods Limited Chart Source: Bloomberg
2. Compagnie Financiere Richemont SA (CFR)
Consumer Goods - Personal Goods
The share is currently trading at R113.27 per share. *
Richemont, as it is more commonly known in South Africa, is a luxury goods holding company. So, if you are looking for luxury brands, then this is the company worth having in your cart for checkout.
Some of the luxurious brands include Cartier, Chloé, Dunhill, IWC Schaffhausen, Officine Panerai, Piaget and Montblanc, to name but a few.
The company has a low P/E ratio of 14.14 and a low P/B ratio of 2.32 and is also considered a great Rand Hedged stock.
We might see the price action in Richemont trend higher if the Rand continues to depreciate against the U.S Dollar and target higher levels last seen in July.
Richemont SA Chart Source: Bloomberg
3. Aspen Pharmacare Holdings Limited (APN)
Healthcare - Pharmaceuticals & Biotechnology
The share is currently trading at R118.62 per share. *
Putting your health first this Black Friday, one might also consider Africa's largest pharmaceutical company, Aspen, with its 150-year heritage. The share price has been under immense pressure concerning the alleged anti-competitive conduct allegations.
The stock seems to be rebounding after Aspen reported that the company had cut its debt burden to less than R40 billion in the year to June. The company's debt was a big concern for investors which might be the reason we are seeing buyers enter the market slowly.
The company has a P/E ratio of 11.94, which is lower than the industry its benchmarked against and a low P/B ratio of 2.37.
Aspen Pharmacare Holdings Limited Chart Source: Bloomberg
4. African Rainbow Minerals Ltd (ARI)
Basic Materials – Mining
The share is currently trading at R160.30 per share. *
This diversified miner might also be worth its weight in Iron Ore in the checkout aisle and might surprise to the upside in the final stretch of the year. Iron Ore prices contributed to a 9% gain in the company's annual headline earnings per share.
African Rainbow Minerals has a P/E ratio of 7.54 compared to its industry at 39.5 and a low P/B ratio of 1.37.
The price action has broken out of a descending channel, and if it can remain above the R155.63 support level, then we might expect it to target the R174.10 resistance.
African Rainbow Minerals Ltd Chart Source: Bloomberg
5. Absa NewFunds Value Equity ETF (NFEVAL)
Exchange Traded Fund (ETF)
The share is currently trading at R9.31 per share. *
View and invest in NFEVAL here.
The constituents are all stocks perceived to have value characteristics like low P/E and P/B ratios and the stocks mentioned above are also included.
As a basket, the value offering needs to close above the R9.47 resistance price level to target higher levels last seen at the start to the year.
Absa NewFunds Value Equity ETF Chart Source: Bloomberg
*Share prices were taken pre-market on 27/11/2019
Chart source – Bloomberg
Content sources – Bloomberg, Investing.com, ABSA Value ETF, Richemont, Astral Foods, African Rainbow Minerals, Aspen
Follow Barry Dumas
@BEEF_FINMARKETS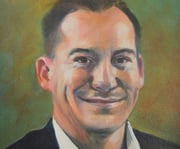 Barry is a market analyst with GT247.com, with a wealth of experience in the investment markets. Now in his tenth year in the markets, Barry "The Beef" Dumas brings a combination of technical analysis and fundamental insights to the table.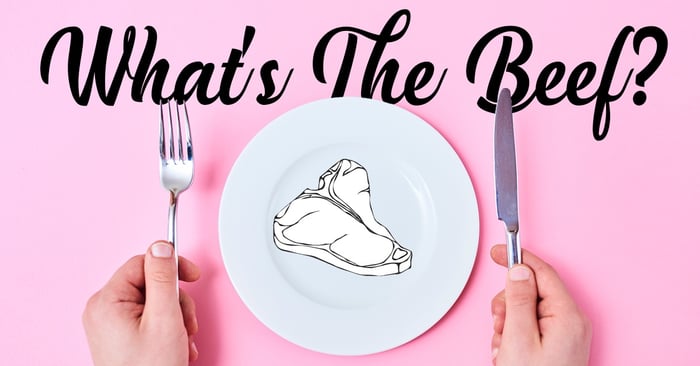 Any opinions, news, research, reports, analyses, prices, or other information contained within this research is provided by Barry Dumas, Market Analyst at GT247 (Pty) Ltd t/a GT247.com ("GT247.com") as general market commentary, and does not constitute investment advice for the purposes of the Financial Advisory and Intermediary Services Act, 2002. First World Trader (Pty) Ltd t/a EasyEquities ("EasyEquities") and GT247.com do not warrant the correctness, accuracy, timeliness, reliability or completeness of any information received from third party data providers. You must rely solely upon your own judgment in all aspects of your investment and/or trading decisions and all investments and/or trades are made at your own risk. EasyEquities and GT247.com (including any of their employees) will not accept any liability for any direct or indirect loss or damage, including without limitation, any loss of profit, which may arise directly or indirectly from use of or reliance on the market commentary. The content contained within is subject to change at any time without notice.