Is it time to prepare the hyperdrive? Virgin Galactic will be the first spaceflight company to make the jump into (light speed) space tourism.
"We are at the vanguard of a new industry determined to pioneer twenty-first-century spacecraft, which will open space to everybody and change the world for good." - Sir Richard Branson, Founder, Virgin Galactic.
Click logo to view Virgin Galactic Inc.
on EasyEquities

Fundamentals
The "new" space race is in full swing as Virgin Galactic Holdings became the first space tourism business to go public on the 28th of October 2019. Social Capital Hedosophia will hold a 49% stake in the space flight and tourism upstart following the special purpose acquisition company (SPAC) transaction, while Sir Richard Branson will own 51%.
Much like all the long-awaited IPOs in 2019, SPCE had a stellar opening day but sold off as much as 20% below its opening price in the days to follow.
Some of the concerns creeping in are the lack of a "real" business model, seeing as it has not yet put a customer into space. The company also recorded losses of $86.7 million from $2.4 million in revenue for the first six months of 2019. The enormous risks involved with spaceflight might also be a concern for investors at this time, not to mention the "early bird" ticket holders.
Outlook
With planned commercial flights as soon as next year, Virgin Galactic has already secured over 600 customers who have already forked up the $250 000 for a single ticket. The company plans to increase the fare once it starts taking new bookings. Virgin Galactic has also attracted investment from The Boeing Company's start-up division HorizonX Ventures.
The commercial space sector will see Musk (SpaceX), Bezos (Blue Origin) and Branson (Virgin Galactic) squire off in this industry projected to be worth over 2.7 trillion by 2045 according to Bank of America Merrill Lynch.
Click logo to view Virgin Galactic Inc.
on EasyEquities

Chart Life
It is still early days, but the price action needs to get above the significant overhead resistance level at 10.50 to signal that buyers are entering the market once again to drive prices higher. We might see buyers coming in driving prices higher from the recent lows to the $10.50 per share level.

Source - Bloomberg

Portfolio particulars
Portfolio Hold (Current)*

Portfolio Buy opportunity: $10.50 per share**

WhatsTheBeef l

ong term target price: $12.94 per share.
Know your company: Virgin Galactic Inc. (SPCE)
Virgin Galactic is a spaceflight company within the Virgin Group and is headed up by former NASA chief of staff George Whitesides.

Virgin Galactic was founded in 2004 by British entrepreneur Sir Richard Branson, who had previously founded Virgin Atlantic airline and the Virgin Group.

Some of the early ticket holders paying the $250 000 fares include Justin Bieber and Leonardo DiCaprio with the space flight estimated to last about 90 minutes.

The American footwear, sports, and casual apparel, Under Armour (UAA) will be responsible for the Virgin Galactic space suites.
Source - Wikipedia, MarketWatch,Observer

*Portfolio Hold (Current) refers to investors who already hold the stock within their portfolio.
**Portfolio Buy opportunity refers to Technical level crossed which might imply that the markets behaviour would support the outlook and Close above refers to a share price close above a Technical Resistance level.
Invest in Virgin Galactic Inc.

Keen to add more US stocks on the EasyEquities platform?
Submit your share suggestion on this form.
Follow Barry Dumas
@BEEF_FINMARKETS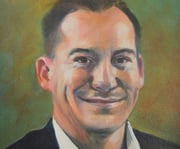 Barry is a market analyst with GT247.com, with a wealth of experience in the investment markets. Now in his tenth year in the markets, Barry "The Beef" Dumas brings a combination of technical analysis and fundamental insights to the table.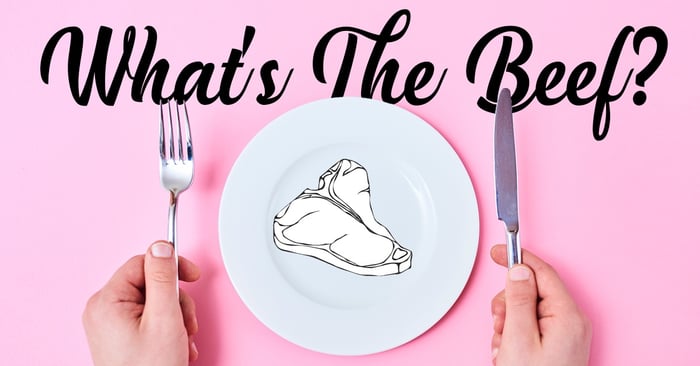 Any opinions, news, research, reports, analyses, prices, or other information contained within this research is provided by Barry Dumas, Market Analyst at GT247 (Pty) Ltd t/a GT247.com ("GT247.com") as general market commentary, and does not constitute investment advice for the purposes of the Financial Advisory and Intermediary Services Act, 2002. First World Trader (Pty) Ltd t/a EasyEquities ("EasyEquities") and GT247.com do not warrant the correctness, accuracy, timeliness, reliability or completeness of any information received from third party data providers. You must rely solely upon your own judgment in all aspects of your investment and/or trading decisions and all investments and/or trades are made at your own risk. EasyEquities and GT247.com (including any of their employees) will not accept any liability for any direct or indirect loss or damage, including without limitation, any loss of profit, which may arise directly or indirectly from use of or reliance on the market commentary. The content contained within is subject to change at any time without notice.