Royal Caribbean Cruises Limited (RCL)
In scouring the vast ocean of stocks, searching for endless opportunities to capitalize on when the tide does turn, Royal Caribbean Cruises Limited (RCL) might deliver exceptional opportunities.
Royal Caribbean Cruises Limited (RCL) It is the world's second-largest cruise line operator based in Miami, Florida and one of our latest additions to the EasyEquities US stock offering.
Log in to your account
to view Royal Caribbean Cruises Limited (RCL) shares.
on EasyEquities
Fundamentals
Not going to sugar-coat it, but this industry has been taking the brunt of the COVID-19 pandemic and might still be under pressure for some time, and that is part of the appeal if it doesn't go under.
Royal Caribbean Cruises meaningful debt load, around 135% of its market capitalization might contribute to its low expectations, despite improved earnings. The company has a meager P/E ratio and is excellent value based on earnings compared to the U.S. market.
Royal Caribbean Cruises Limited (RCL) share overview:
Sector: Consumer Discretionary

Market Cap of $7.2 Billion

Dividend Yield: 8.72 %

Price/Earnings (LTM): 3.8x

Next Earnings: 28 April 2020

52 Week Range low of $22.33 and $135.05 per share high.
Booking trends for cruise liners are reported to be on the increase for 2021, with CruiseCompete.com seeing a 40% increase in bookings. In a recent UBS research note, the bank also anticipates a 9% increase in 2021 bookings. Booking trends are not a bad indication for investing in these cruise liners, but the reality is will they stay afloat until the pandemic passes.
Chart Life
The price action on Royal Caribbean Cruises has been under immense pressure dropping over 83% from its January 2020 high. The $22.23 per share support will be watched closely as a break down from this level would target the $19.00 per share level last seen in 2012.
The solid red line on the chart is the current price target expectations of the analyst on Royal Caribbean Cruises at $75.06 per share.
Informed decisions
Holiday travel has been on the back burner for some time now and will continue to be affected as long as lock downs due to the COVID-19 pandemic rages on. RCL is not a buy right now while it navigates the uncertain shores of the coronavirus, but definitely, one to keep on the watch list.
Portfolio particulars
Portfolio Neutral (Current)*

Portfolio Buy opportunity: Neutral**

WhatsTheBeef long term target price: Neutral.
Know your company: Royal Caribbean Cruises Limited (RCL)
Royal Caribbean Cruises Ltd. (RCL) is a global cruise holding company incorporated in Liberia and based in Miami, Florida, US.

As of March 2009, Royal Caribbean Cruises Ltd. wholly owns three cruise lines: Royal Caribbean International, Celebrity Cruises, and Azamara Cruises.

They also hold a 67% stake in Silversea Cruises,[2] a 50% stake in TUI Cruises and 49% stakes in Pullmantur Cruises and the now-defunct CDF Croisières de France.
Log in to your account
to view Royal Caribbean Cruises Limited (RCL) shares.
on EasyEquities
Source – EasyResearch, Royal Caribbean Cruises Ltd, Koyfin, SeekingAlpha, Yahoo Finance, Wikipedia.
Take note – all stock data and pricing were taken on 22 April 2020 before the U.S. market open.
READ:
How to use EasyFX to invest in US stocks
Follow Barry Dumas
@BEEF_FINMARKETS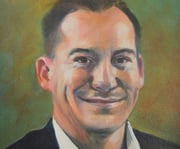 Barry is a market analyst with GT247, with a wealth of experience in the investment markets. Now in his tenth year in the markets, Barry "The Beef" Dumas brings a combination of technical analysis and fundamental insights to the table.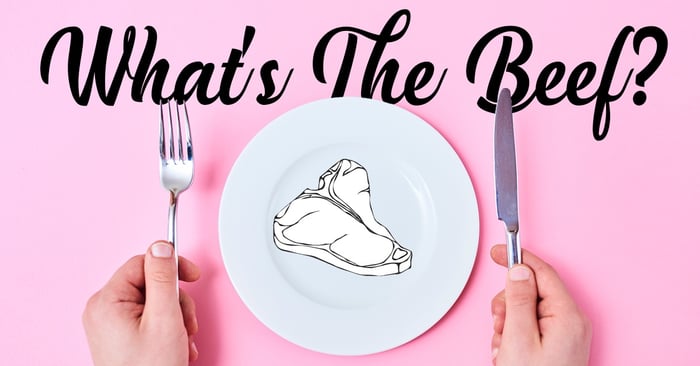 Any opinions, news, research, reports, analyses, prices, or other information contained within this research is provided by Barry Dumas, Market Analyst at GT247 (Pty) Ltd t/a GT247.com ("GT247.com") as general market commentary, and does not constitute investment advice for the purposes of the Financial Advisory and Intermediary Services Act, 2002. First World Trader (Pty) Ltd t/a EasyEquities ("EasyEquities") and GT247.com do not warrant the correctness, accuracy, timeliness, reliability or completeness of any information received from third party data providers. You must rely solely upon your own judgment in all aspects of your investment and/or trading decisions and all investments and/or trades are made at your own risk. EasyEquities and GT247.com (including any of their employees) will not accept any liability for any direct or indirect loss or damage, including without limitation, any loss of profit, which may arise directly or indirectly from use of or reliance on the market commentary. The content contained within is subject to change at any time without notice.The value of a financial product can go down, as well as up, due to changes in the value of the underlying investments. An investor may not recoup the full amount invested. Past performance is not necessarily an indication of future performance. These products are not guaranteed. Examples and/or graphs are for illustrative purposes only.