The Oil Market and Sasol Limited (SOL)
The Oil market has seen it's fair share of ups and downs, but mostly downs the last couple of weeks and yesterday was no exception. West Texas Intermediate (WTI), the benchmark for U.S. Crude Oil saw its May Futures contract tumble down into negative for the first time in history.
The article "Explained: What is negative crude future, and how does it affect consumers?" from the Business Standard is well worth the read, here are some excerpts:
"What Does a negative future price mean?
The price of a barrel of crude varies based on factors such as supply, demand and quality. Supply of fuel has been far above demand since the coronavirus forced billions of people to stop traveling. Because of oversupply, storage tanks for WTI are becoming so full it is difficult to find space. The U.S. Energy Information Administration said last week that storage at Cushing, Oklahoma, the heart of the U.S. pipeline network, was about 72% full as of April 10, the Reuters reported.
"There's no available storage anymore so the price of the commodity is effectively worthless," said Bob Yawger, director of futures at Mizuho in New York. "So when it's minus a dollar, they'll pay you a dollar to get it out of there." The price plunge was partly due to the way oil is traded. A futures contract is for 1,000 barrels of crude, delivered into Cushing, where energy companies own storage tanks with roughly 76 million barrels of capacity."
Stocks to keep an eye on locally:
Sasol Limited (SOL) has been under immense pressure for some time now and will continue to be under pressure for as long as the oil market tumbles lower. Sasol is definitely a stock to watch for opportunities when the oil market rebounds.
Click logo to view Sasol Limited (SOL) shares and Log in to EasyEquities account
to view ETNs on EasyEquities
U.S. stocks to keep an eye on:
Halliburton Company (HAL) a company with a rich oil history, focusses on range of services and products to oil and natural gas companies worldwide. As most of the companies linked to oil, Halliburton has also seen its share price move lower. This might continue if oil remains under pressure but will deliver exceptional opportunities when the tide turns.
Click logo to view Halliburton (HAL) shares and Log in to EasyEquities account
to view on EasyEquities
Conclusion
These oil stocks have taken the brunt of the recent oil market downturn, but they also pose as the companies with much to gain when the oil market rebounds from its lows. The only question is whether they will remain standing after the oil market has its way? If so, then some of the most significant investment opportunities will come from them.
SASOil: The Oil Market and Sasol Limited (SOL)
Source – EasyResearch, Business Standard.
: @BEEF_FINMARKETS
Barry is a market analyst with GT247, with a wealth of experience in the investment markets. Now in his tenth year in the markets, Barry "The Beef" Dumas brings a combination of technical analysis and fundamental insights to the table.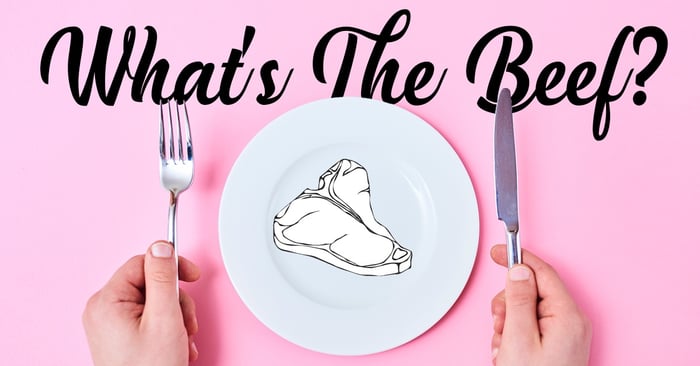 Any opinions, news, research, reports, analyses, prices, or other information contained within this research is provided by Barry Dumas, Market Analyst at GT247 (Pty) Ltd t/a GT247.com ("GT247.com") as general market commentary, and does not constitute investment advice for the purposes of the Financial Advisory and Intermediary Services Act, 2002. First World Trader (Pty) Ltd t/a EasyEquities ("EasyEquities") and GT247.com do not warrant the correctness, accuracy, timeliness, reliability or completeness of any information received from third party data providers. You must rely solely upon your own judgment in all aspects of your investment and/or trading decisions and all investments and/or trades are made at your own risk. EasyEquities and GT247.com (including any of their employees) will not accept any liability for any direct or indirect loss or damage, including without limitation, any loss of profit, which may arise directly or indirectly from use of or reliance on the market commentary. The content contained within is subject to change at any time without notice.The value of a financial product can go down, as well as up, due to changes in the value of the underlying investments. An investor may not recoup the full amount invested. Past performance is not necessarily an indication of future performance. These products are not guaranteed. Examples and/or graphs are for illustrative purposes only.