The Oil Market and Sasol Limited (SOL)
The world seems to be at a turning point with the effects of COVID-19 filtering through to the financial markets with the oil market already showing signs of the pandemic.
The Oil markets
The now-famed price war between Saudi Arabia and Russia have been in the news for some time now with the OPEC+ nations finally agreeing on a 9.7 million barrels per day cut in production. This will be the single most significant output cut in history, but will it be enough?
I am judging from the latest report from the International Energy Agency (IEA) which forecasts a 29 million barrel per day drop-in oil demand for April. These levels have not been seen in 25 years, and the IEA warned no output cut could fully offset the near-term falls facing the market.
Here are some of the noteworthy excerpts from the IEA Report:
"Global oil supply is set to plunge by a record 12 mb/d in May after OPEC+ forged a historic output deal to cut production by 9.7 mb/d from an agreed baseline level."
"Refining throughput in 2020 is forecast to fall 7.6 mb/d y-o-y to 74.3 mb/d on sharply reduced demand for fuels. Global refinery intake is expected to plummet by 16 mb/d y-o-y in 2Q20, with widespread run cuts and shutdowns in all regions."
"The measures announced by OPEC+ and the G20 countries won't rebalance the market immediately. But by lowering the peak of the supply overhang and flattening the curve of the build-up in stocks, they help a complex system absorb the worst of this crisis, whose consequences for the oil market remain very uncertain in the short term."
Javier Blas, Chief Energy Correspondent at Bloomberg News, had this to say "Global oil demand in April will drop to a level last seen 25 years ago. IEA says that global crude oil storage is more than likely to fill up completely (80% of capacity, which is typical maximum due to logistics) by June despite the OPEC+ production cuts."
Click logo to view Sasol Limited (SOL) shares and Log in to EasyEquities account
to view ETNs on EasyEquities
Sasol Limited (SOL)
"We may see further downward pressure on oil prices in coming days and weeks," said Fatih Birol, the Executive Director of the IEA. If this is the case, then we might expect more pressure for Sasol investors despite all the measures planned by Sasol's management to stabilize the company.
Here are some excerpts from a recent Moneyweb article titled "Sasol: What happened, and what now?"
Asset disposal: "As per its interim results announcement, Sasol announced that it would be looking to dispose of certain non-core assets. Due to the current climate, it was reiterated that the asset disposal process would be accelerated and that the expected proceeds from the corporate action would yield $2 billion, which would be applied to reducing the gearing levels."
Hedging: "Management has proposed entering a hedging strategy to manage liquidity, specifically with regards to the price of Brent crude. In its Sens announcement, Sasol stated that the benefits of the hedging would only be felt at a price of $25. The question that eluded analysts and investors alike, was why this wasn't the case prior to the oil price crash. Furthermore, when would the benefits of hedging be reflective in the revenue earned by Sasol?"
What does EasyResearch say
The COVID-19 effects are starting to filter through to the oil market, which will influence our beloved fuels and chemicals company, Sasol. EasyResearch has been skeptical of the recent Sasol share price rally without supporting fundamental factors from the oil market for some time now.
We might continue to see bargain hunters buy Sasol shares at these low levels until we see the direction from the oil market, which might serve them well.
Click logo to view Sasol Limited (SOL) shares and Log in to EasyEquities account
to view ETNs on EasyEquities
Our clients
Sasol has seen significant participation from our investors with investor behavior, suggesting it was mainly to capitalize on the recent surge in Sasol's share price. There are still longer-term investors holding on to their recent buys and not selling despite all the fundamental factors.
Conclusion
We might see more headwinds for Sasol as the price of oil drops lower in the short term while the oil market tries to stabilize over the coming weeks. When the tide does turn, we will see some great investment opportunities present themselves.
Source – EasyResearch, International Energy Agency (IEA), Javier Blas from Bloomberg, Reuters, Moneyweb, Sasol Limited.
Follow Barry Dumas
@BEEF_FINMARKETS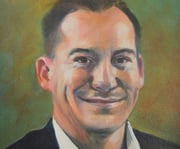 Barry is a market analyst with GT247, with a wealth of experience in the investment markets. Now in his tenth year in the markets, Barry "The Beef" Dumas brings a combination of technical analysis and fundamental insights to the table.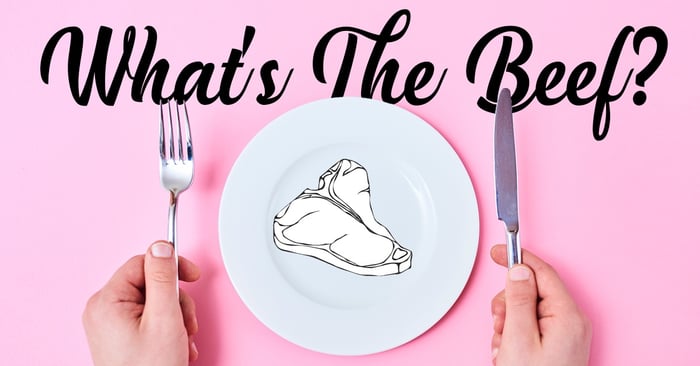 Any opinions, news, research, reports, analyses, prices, or other information contained within this research is provided by Barry Dumas, Market Analyst at GT247 (Pty) Ltd t/a GT247.com ("GT247.com") as general market commentary, and does not constitute investment advice for the purposes of the Financial Advisory and Intermediary Services Act, 2002. First World Trader (Pty) Ltd t/a EasyEquities ("EasyEquities") and GT247.com do not warrant the correctness, accuracy, timeliness, reliability or completeness of any information received from third party data providers. You must rely solely upon your own judgment in all aspects of your investment and/or trading decisions and all investments and/or trades are made at your own risk. EasyEquities and GT247.com (including any of their employees) will not accept any liability for any direct or indirect loss or damage, including without limitation, any loss of profit, which may arise directly or indirectly from use of or reliance on the market commentary. The content contained within is subject to change at any time without notice.The value of a financial product can go down, as well as up, due to changes in the value of the underlying investments. An investor may not recoup the full amount invested. Past performance is not necessarily an indication of future performance. These products are not guaranteed. Examples and/or graphs are for illustrative purposes only.