Sasol Limited (SOL)
The opening line, "I believe in miracles" from Hot Chocolate's 1975 hit "you sexy thing" might be more relevant to Sasol's shareholders than anyone else?
Sasol, once the darling of the investment and asset management communities has shocked the nation with its recent fall from grace. The main reasons, in short, are the recent oil market crash, as well as and the extraordinary amounts of debt incurred at the Lake Charles chemical plant development.
Fin24 recently published an article titled "South Africa has another debt crisis: Sasol races to raise cash" which gives excellent insights into the current state of affairs
Click logo to view Sasol Limited (SOL) Shares.
on EasyEquities
Here are some of the noteworthy excerpts from the article:
"South Africa's crowded corporate intensive-care ward has got a new patient."
"With the state airline bankrupt and the power monopoly burning through its latest bailout, Sasol, the fuel and chemicals company that's South Africa's biggest by revenue, has plunged into its own debt crisis."
"The company was already struggling to keep up with repayments on R162 billion in debt because of a botched US chemical project, when it was blindsided last week a plunge in oil prices. Its shares tumbled to the lowest in two decades and the covenants on its loans are under threat. A JPMorgan Chase analyst said bankruptcy, while unlikely, is a possibility."
"A rights offer would likely be substantial given the size of Sasol's debt; its credit ratio, as per covenants with lenders, can't exceed 3.5 times earnings before interest, tax, depreciation and amortization in June."
"An offer of that size would almost double the record for a South African rights issue."
"Still, given Sasol's importance to the South African economy, its two biggest shareholders, the Government Employees Pension Fund and the state's Industrial Development Corporation, may feel compelled to support the company. Together they own more than 21% of Sasol."
Along with the piece - "Sasol plans to issue R33bn in new shares, wants a partner in the US"
"On Tuesday, Sasol confirmed that it will be able to comply with these debt covenants - as long as the rand oil price is consistent at around R580 per barrel. Currently it is at R515."
"In the short term, Sasol needs to enhance cash flow and reposition the balance sheet on the assumption that there is a sustained low oil price until the end of financial year 2021," Sasol said in its shareholder notice."
"It is now planning to do a potential rights issue, which would involve issuing $2 billion (R33 billion) in new shares. This will be bigger than its entire market capitalisation of around R28 billion."
"It also wants to sell assets worth R2 billion - and it is now looking for a partner in its US chemicals business, which primarily consists of Lake Charles."
"Sasol currently has available liquidity of approximately $2.5 billion, with no significant debt maturities before May 2021. According to the group it believes it can withstand market volatility in the short term."
Sasol Limited (SOL)
Sasol release a market update on the 17th of March 2020, along with a detailed JSE SENS announcement which every shareholder should read, and is available in their investor centre.
What does EasyResearch say
No one could have predicted the extent of the recent sell-off, but the warning signs were there on the wall for all to see. Looking back at the EasyResearch article's outlook on Sasol from October 2019, it is clear that some of the factors mentioned in that note would affect its share price have come home to roost.
We might see Sasol's share price come under more pressure as it struggles to keep up with repayments while the price of oil drifts lower. The outlook on the beloved fuels and chemicals company is not looking attractive in the short term.
Click logo to view Sasol Limited (SOL) Shares.
on EasyEquities
Our clients
The client behavior has seen some profit-taking in January 2020 but has been committed to participating in the downturn Sasol has taken, which has attracted some bargain hunters.
Conclusion
The global economy is taking strain, and local markets will not be spared It might take some time for the bear market cycle to blow over. In Sasol's case if the oil market can regain its recent losses, and Sasol can curb its debt, then it might just reclaim its former glory. This might be a stretch considering the current economic environment.
Read:
Refined management, new style for Sasol

Source – Sasol Limited, EasyResearch, Fin24, Antony Sguazzin, Paul Burkhardt, Adelaide Changole, Colleen Goko, Lameez Omarjee, Bloomberg.
Follow Barry Dumas
@BEEF_FINMARKETS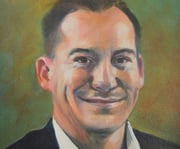 Barry is a market analyst with GT247, with a wealth of experience in the investment markets. Now in his tenth year in the markets, Barry "The Beef" Dumas brings a combination of technical analysis and fundamental insights to the table.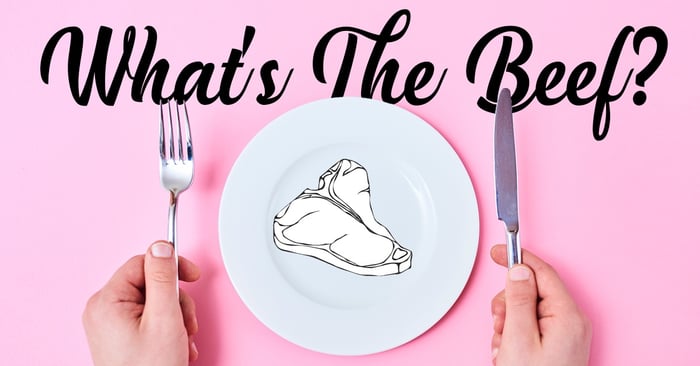 Any opinions, news, research, reports, analyses, prices, or other information contained within this research is provided by Barry Dumas, Market Analyst at GT247 (Pty) Ltd t/a GT247.com ("GT247.com") as general market commentary, and does not constitute investment advice for the purposes of the Financial Advisory and Intermediary Services Act, 2002. First World Trader (Pty) Ltd t/a EasyEquities ("EasyEquities") and GT247.com do not warrant the correctness, accuracy, timeliness, reliability or completeness of any information received from third party data providers. You must rely solely upon your own judgment in all aspects of your investment and/or trading decisions and all investments and/or trades are made at your own risk. EasyEquities and GT247.com (including any of their employees) will not accept any liability for any direct or indirect loss or damage, including without limitation, any loss of profit, which may arise directly or indirectly from use of or reliance on the market commentary. The content contained within is subject to change at any time without notice.The value of a financial product can go down, as well as up, due to changes in the value of the underlying investments. An investor may not recoup the full amount invested. Past performance is not necessarily an indication of future performance. These products are not guaranteed. Examples and/or graphs are for illustrative purposes only.