U.S Small Caps
Companies with smaller capitalization are certainly not forgotten across the pond as this stock classification increases in value and popularity around the world.
The importance of "Russell's small caps", the Russel 2000 Index can't be denied as a barometer to the health and activity of the U.S. economy and a supporting indicator to the S&P 500.
What/ why is the Russel 2000 Index relevant for new #EasyVestors? – The Russel 2000 is a market capitalization-weighted index which is made up of the bottom two-thirds of the Russel 3000 Index. While the Russel 3000 represents close to 98% of the investable U.S. stock market, the Russel 2000 is considered the benchmark for small-cap stocks.
It is widely believed that if smaller companies (Russel 2000 Index) are buzzing with activity, then the larger institutions (S&P 500 Index) will follow suit supporting the positive economic outlook.
Which small caps are piquing our interest? – These are companies with capitalization ranging from $200 million to around $10 billion across the U.S. market.
Click to view shares
on EasyEquities
Cloudflare is a stock that we recently featured in our New Stocks Land on Easy feature and still holds our interest over the long term, especially after the recent Q2 results. The web-infrastructure and integrated cloud-based security company reported a 48% Y/Y increase in revenue. Cloudflare's forward guidance on revenue is also seen as positive for the full fiscal year 2020.
Outlook – while cyber crimes and data breaches aren't going anywhere soon and as the workplace moves from the boardroom top the living room, companies like Cloudflare could be the place to be. Cloudflare has doubled its revenue over three years and is poised to take a good chunk out of this $47 billion market moving forward.
WhatsTheBeef long term target price: $45.67 per share.
Elastic N.V., formerly known as Elasticsearch, is a search company that builds self-managed and SaaS offerings for search, logging, security, and analytics. The company has a market cap of $9.6 billion, and like so many tech stocks, it capitalized on the digital transformation companies were forced to undergo due to the coronavirus pandemic. The company has transformed legacy service billing and is aggressively reinvesting profits to expand.
Outlook – Elastic might be lagging its peer group, but the cloud software company's valuations imply that it will continue to expand. The outlook for the rest of the year is positive if the global economy continues to recover from the COVID-19 pandemic.
WhatsTheBeef long term target price: $118.45 per share.
Log in to your account
to view shares on EasyEquities
Eldorado Gold Corp (EGO)
This is a stock for the Gold lovers, and it was no surprise that this producer of gold, silver, lead, zinc, and iron ore blew analyst second-quarter earnings expectations out the water. Q2 earnings expectations on revenue shot up 47% Y/Y as production and higher gold prices lifted free cash flow.
If EasyVestors are looking for undervalued opportunities, then Eldorado Gold might be right up your ally as Eldorado is trading at a discount and a new stock addition to the Easy platform. The company has a market cap of $1.9 billion and a 52-week price range of $5.15 to $12.71 per share.
Outlook – a positive outlook is heavily dependent on a couple of factors namely whether the company can achieve its goal to "strategically invest in underexplored, highly prospective areas that provide organic growth potential and access to high-quality assets." And whether precious metals like Gold and Silver can continue and maintain the stellar run of late.
WhatsTheBeef long term target price: Neutral
Restoration Hardware Holdings (RH)
Restoration Hardware or simply RH is another DIY stock that outpaced other wholesale stocks that capitalized on the coronavirus pandemic. The stock is up over 290% from its March low, which has seen the companies market cap increase to $6.8 billion.
Outlook - The home improvement retailers' latest earnings were nothing to write home about, but the company's business did improve week over week from late March. Revenue growth did lag demand over the reporting quarter. Still, the company's forward guidance was positive. "a positive impact to revenues in the second half as manufacturing recovers and inventory receipts catch up to demand" - RH Management.
WhatsTheBeef long term target price: $270.40 per share.
Informed decisions
Small-cap stocks in the U.S., especially the tech sector, is very much in demand and buzzing with activity as the world adapts to the changing environment. The new stock additions are a "Lekker" mix of tech, e-commerce, retail and resources which should deliver in our new normal.
Source: EasyResearch, Yahoo finance, The Motley Fool, KoyFin, Seeking Alpha, ZacksResearch, Wikipedia, Investopedia.
Other noteworthy research on Small Caps & Retail - Top 4 picks after explosive week for U.S. Retailers and When 2 Small-Cap Titans Meet
Subscribe for free EasyResearch and get it first
READ:
How to use EasyFX to invest in US stocks
Follow Barry Dumas
@BEEF_FINMARKETS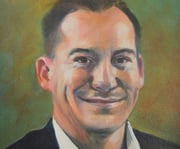 Barry is a market analyst with GT247, with a wealth of experience in the investment markets. Now in his tenth year in the markets, Barry "The Beef" Dumas brings a combination of technical analysis and fundamental insights to the table.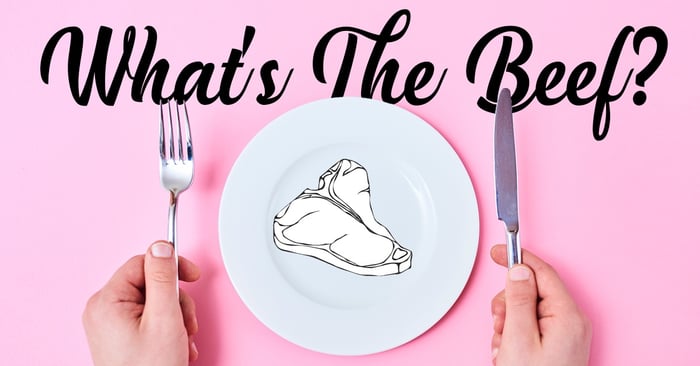 Any opinions, news, research, reports, analyses, prices, or other information contained within this research is provided by Barry Dumas, Market Analyst at GT247 (Pty) Ltd t/a GT247.com ("GT247.com") as general market commentary, and does not constitute investment advice for the purposes of the Financial Advisory and Intermediary Services Act, 2002. First World Trader (Pty) Ltd t/a EasyEquities ("EasyEquities") and GT247.com do not warrant the correctness, accuracy, timeliness, reliability or completeness of any information received from third party data providers. You must rely solely upon your own judgment in all aspects of your investment and/or trading decisions and all investments and/or trades are made at your own risk. EasyEquities and GT247.com (including any of their employees) will not accept any liability for any direct or indirect loss or damage, including without limitation, any loss of profit, which may arise directly or indirectly from use of or reliance on the market commentary. The content contained within is subject to change at any time without notice.The value of a financial product can go down, as well as up, due to changes in the value of the underlying investments. An investor may not recoup the full amount invested. Past performance is not necessarily an indication of future performance. These products are not guaranteed. Examples and/or graphs are for illustrative purposes only.