The COVID-19 pandemic has changed our way of life forever, and there is no denying that Fin Tech companies are aligning themselves to service a "new normal" across all sectors. Undoubtedly, two of the country's leading Fin Tech innovators, African Rainbow Capital (ARC) and Purple Group (PPE) are setting the pace across the financial services landscape.
Click logo to view shares.
on EasyEquities
How do these two captains of the industry come together? Through Sanlam naturally! Sanlam, a pioneer and leader in the investment and financial services sector itself, has been acquiring and building on its Fin Tech assets for some time now.
Here is a quick roundup for new #EasyVestors and the latest on Purple, Sanlam and ARC:
The Purple Group (PPE) - Sanlam Investment Holdings (SIH) acquired 30% in the Purple Group's award-winning EasyEquities business back in 2017. The Purple Group's offerings and especially EasyEquities has been reaching new highs ever since the SIH deal. I am very bias here, but the group's latest Capitec partnership along with others should see the share price reaching new highs soon.
African Rainbow Capital (ARC) – The ARC Investment Group has been a leader in the financial services industry in its own right and as Sanlam's empowerment partner. ARC brought disruption to the banking sector and changed the way we view traditional banking with its TymeBank offering. TymeBank operates exclusively as South Africa's first fully digital banking offering and has recently reached a milestone with its 2 millionth customer ahead of schedule.
Sanlam's Group CEO, Paul Hanratty announced: "we have signed agreements with African Rainbow Capital Financial Services (ARC FS) in respect of a transaction to establish one of the largest black-empowered asset management companies in South Africa."
"The transaction is subject to regulatory approvals and other conditions precedent. Once it becomes effective, ARC FS will own an approximate 25% economic interest in Sanlam's South African third-party asset management business - other than the investment management business conducted by Sanlam Private Wealth Proprietary Limited and the Sanlam Specialised Finance division." Also, that "ARC FS' 25% economic interest will be housed in Sanlam Investment Holdings (SIH) and Sanlam will own the remaining economic interest in SIH. Post the transaction, SIH will be a black-owned asset manager as defined in the Financial Sector Charter."
Other Sanlam acquisitions of interest
Not only does Sanlam make investments into financial services but they also diversify into other sectors including resources. One small cap which has grabbed our attention earlier this year, Renergen Limited (REN) is making headlines and Sanlam Investment Management Ltd also holds around 2.2% shareholding.
Learn more about Sanlam Investment Management's outlook on the small-cap in Moneyweb's article titled: "The upside for small-cap funds in tough times"
Click logo to view shares.
on EasyEquities
Informed decisions
Fin Tech offerings within the financial services sector and other Tech start-ups are becoming high priorities for larger institutions to drive revenue. The tech giant, Naspers has also committed to investing R 1.4 billion in South Africa's next-generation tech start-ups over the next view years.
Small-cap companies like PPE's EasyEquities and ARC's Tymebank and many others might be small now, but they are certainly on a trajectory to challenge the status quo moving forward. And who knows, maybe we will see an EasyTyme offering in the distant future? Only "Tyme" will tell.
Other noteworthy research on small-caps - Renergen, the small-cap that packs a big punch! and Small Caps, the little engines that can!
Why Small Caps Need Boost Post Covid 19
Sources: EasyResearch, Sanlam, Purple Group, African Rainbow Capital, BizNews, Moneyweb,
Subscribe for free EasyResearch and get it first
Follow Barry Dumas
@BEEF_FINMARKETS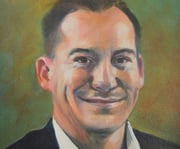 Barry is a market analyst with GT247, with a wealth of experience in the investment markets. Now in his tenth year in the markets, Barry "The Beef" Dumas brings a combination of technical analysis and fundamental insights to the table.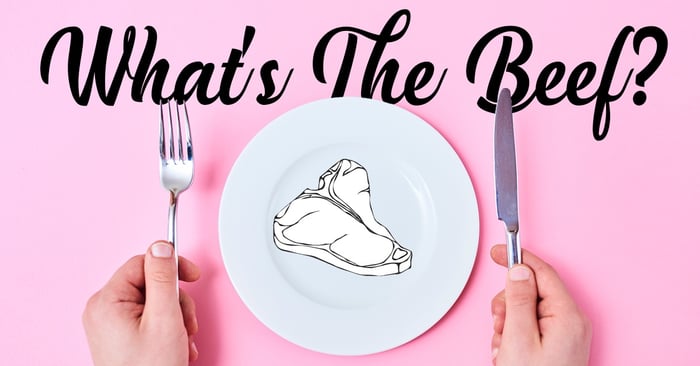 Any opinions, news, research, reports, analyses, prices, or other information contained within this research is provided by Barry Dumas, Market Analyst at GT247 (Pty) Ltd t/a GT247.com ("GT247.com") as general market commentary, and does not constitute investment advice for the purposes of the Financial Advisory and Intermediary Services Act, 2002. First World Trader (Pty) Ltd t/a EasyEquities ("EasyEquities") and GT247.com do not warrant the correctness, accuracy, timeliness, reliability or completeness of any information received from third party data providers. You must rely solely upon your own judgment in all aspects of your investment and/or trading decisions and all investments and/or trades are made at your own risk. EasyEquities and GT247.com (including any of their employees) will not accept any liability for any direct or indirect loss or damage, including without limitation, any loss of profit, which may arise directly or indirectly from use of or reliance on the market commentary. The content contained within is subject to change at any time without notice.The value of a financial product can go down, as well as up, due to changes in the value of the underlying investments. An investor may not recoup the full amount invested. Past performance is not necessarily an indication of future performance. These products are not guaranteed. Examples and/or graphs are for illustrative purposes only.