Whoever said that a small-cap can't change the world? This emerging helium and domestic gas producer are putting themselves out there and doing just that, one step at a time.
The recent investment case webinar on the dual-listed small-cap stock Renergen Limited (REN. JSE) and (RLT. AX) in Australia showed the exceptional potential the company holds moving forward.
Click logo to view Renergen Limited (REN) shares.
on EasyEquities
Fundamentals
The investment case showed not only does Renergen Limited (REN) hold the rights to fertile natural gas fields filled with an exceptional high helium concentrate, it is poised to become a global role player. The graph shows global helium resources compared to Renergen's find, which illustrates the magnitude of their resource compared to other role players. The red dots show the helium concentration of the reserves by country and Renergen's concentration at unprecedented levels.
In case you missed it, Renergen's Tetra4 (Virginia Gas project) holds the only onshore petroleum production rights in South Africa. This is one of the key metrics as these rights will give Renergen a 5 to 8-year advantage over its competitors for getting gas out of the ground.
Renergen Limited (REN) share overview:
Sector: Oil and Gas exploration

Market Cap of R1.6 billion.

Dividend Yield: N/A

Price/Earnings: 29.17x

52 Week Range low of R7.50 and R17.98 per share high.
South Africa's energy crises have also seen the demand for LNG rise, and with Renergen's agreement with Total South Africa, this need will be addressed at Total service station countrywide. This could be a vital distribution network for Renergen to establish its brand across the country.
Small-cap stocks
Companies with small capitalizations are usually overlooked and forgotten without understanding the potential value the company could hold. Although these stocks are volatile, which attracts short term investors companies like Renergen and Purple Group do hold long term value.
Exchanges like Australia and Canada have seen the immense value small-caps can have on the economy, especially in targeting unemployment. Think about it; a million-rand investment can go a very long way in a small-cap compared to a large-cap stock.
Click logo to view Renergen Limited (REN) shares.
on EasyEquities
Informed decisions
Helium is not just used in balloons for party tricks people! Helium, which Renergen has a lot of is used from bar code scanners, cooling nuclear reactors, deep-sea diving to medical applications. Everything we use in our everyday lives uses helium, and there is no substitute for the natural gas, which makes it sought after.
The demand for helium and LNG is enormous, which has seen helium prices soar over 450% over the last decade as demand for the gas picked up significantly. Renergen might be a small-cap stock today, but it certainly won't remain in the little leagues for very much longer.
Portfolio particulars
Portfolio Hold (Current)*

Portfolio Buy opportunity: above R11.19 per share**

WhatsTheBeef

long term target price: R20.00 per share.
Why Small Caps Need Boost Post Covid 19
Sources: EasyResearch, Renergen Limited, MST Access, Edison Investment Research, Analox Sensor Technology.
Take note that all stock data was taken on the 15th of July 2020.
*Portfolio Hold (Current) refers to investors who already hold the stock within their portfolio.
**Portfolio Buy opportunity refers to Technical level crossed, which might imply that the markets behavior would support the outlook and Close above refers to a share price close above a Technical Resistance level
Follow Barry Dumas
@BEEF_FINMARKETS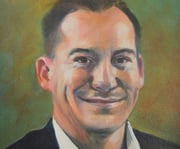 Barry is a market analyst with GT247, with a wealth of experience in the investment markets. Now in his tenth year in the markets, Barry "The Beef" Dumas brings a combination of technical analysis and fundamental insights to the table.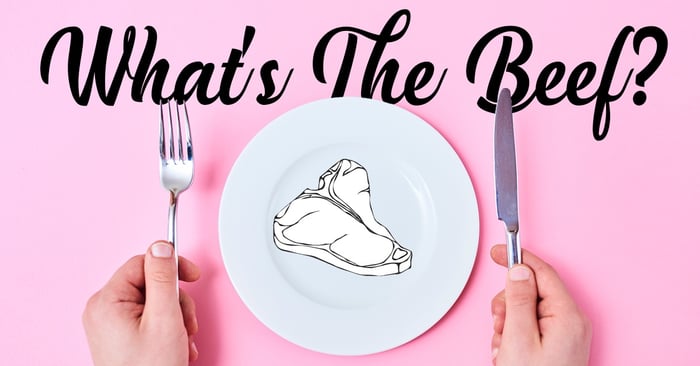 Any opinions, news, research, reports, analyses, prices, or other information contained within this research is provided by Barry Dumas, Market Analyst at GT247 (Pty) Ltd t/a GT247.com ("GT247.com") as general market commentary, and does not constitute investment advice for the purposes of the Financial Advisory and Intermediary Services Act, 2002. First World Trader (Pty) Ltd t/a EasyEquities ("EasyEquities") and GT247.com do not warrant the correctness, accuracy, timeliness, reliability or completeness of any information received from third party data providers. You must rely solely upon your own judgment in all aspects of your investment and/or trading decisions and all investments and/or trades are made at your own risk. EasyEquities and GT247.com (including any of their employees) will not accept any liability for any direct or indirect loss or damage, including without limitation, any loss of profit, which may arise directly or indirectly from use of or reliance on the market commentary. The content contained within is subject to change at any time without notice.The value of a financial product can go down, as well as up, due to changes in the value of the underlying investments. An investor may not recoup the full amount invested. Past performance is not necessarily an indication of future performance. These products are not guaranteed. Examples and/or graphs are for illustrative purposes only.