The gift that keeps on giving! Tesla keeps on defying the odds and continues to set new benchmarks even in the face of a global pandemic. The electric motor company's share price reached new highs during July, making it the most valuable car company in the world.

Click to view Tesla, Inc. (TSLA) shares
on EasyEquities
Fundamentals leading up to earnings
Tesla's share price batteries have been fully charged, driving the shares higher and much faster than anyone could have ever predicted. One of the key factors which contributed to the recent rise was a significant beat in Q2 expected deliveries, which accounted for 90650 vehicles from the 72000 expected. The deliveries number showed a 5% year-over-year decline but came in better than expected. These numbers indicated that the company withstood the economic downturn better than its competitors, who saw a 30% plunge in sales.
New information from GLJ Research indicated that Tesla engaged in heavily discounted China Fleet sales to beat its Q2 deliveries. "GLJ Research analyst Gordon Johnson notes two separate Chinese State-Owned news outlets (here and here) are reporting heavily discounted long-range Tesla (NASDAQ: TSLA) Model 3 cars currently offered by car dealership YiAuto on the e-commerce site Pinduoduo."
The chart below illustrates the trailing 12-month U.S unit sales of selected midsize luxury sedan models which sees Tesla demand in full swing.
The rise in the company's value is mind-boggling, taking into consideration that the company has never made a profit and only holds around 0.8% market share of the global automobile market. Ahead of Tesla's earnings JMP securities downgraded Tesla stock and mentioned that "The company's valuation now slightly exceeds the $1,500 price target that we established recently, and we believe that any intermediate-term success that Tesla might discuss during its earnings call tomorrow is now fairly reflected in the stock price,"
Tesla, Inc. (TSLA) share overview:
Sector: Consumer Discretionary

Market Cap of $294.00 billion.

Dividend Yield: N/A

Forward P/E: 224.4x

Price/Book: 31.6x

52 Week Range low of $211.40 and $1643.00 per share high.
Earnings
Tesla reported Q2 earnings after the closing bell on Wednesday the 22nd of July with much fanfare, which saw the share price take flight as the company beat expectations. Tesla Q2 earnings per share came in at $0.50c vs an expected loss per share of $2.31 Y/Y.
Second-quarter Free Cash Flow of $418 million compared to the estimated loss of $617.9 million while Q2 revenue also beat expectations coming in at $6.04 billion from the estimated $5.40 billion.
The company is still committed to its target of delivering half-million vehicles in 2020 while semi deliveries to begin in 2021.
Chart Life
The price action had moved higher over 300% since the March lows when the COVID-19 pandemic took hold of the markets. The price action has gone parabolic and is expected to move significantly lower at some point in time in the near future.
When looking at historical seasonality of the Tesla stock, one could expect to see the share price move higher until mid-September when it could start to lose some steam. The solid red line on the chart is the current price target expectations of the analyst on Tesla Inc. (TSLA) at $923.72 per share.
Informed decisions
Will Tesla remain on top of the automaker podium? It remains to be seen if the famous electric automaker can keep up its momentum over the long term, which I am sure it will. The stock will become more sought after when it gets included in the S&P 500 Index, which makes it a profitable proposition which will attract more investment.
Portfolio particulars
Portfolio Hold (Current)*

Portfolio Buy opportunity: Neutral**

WhatsTheBeef

long term target price:$2300.00 per share.
Click to view Tesla, Inc. (TSLA) shares
on EasyEquities
Other noteworthy research on Tesla Inc. (TSLA) - I love Tesla - Higgo van Biljon and Member of the $100B club (TSLA)
Source – EasyResearch, Tesla Inc, CNBC, Forbes, Flourish, goodcarbadcar.net, Zacks Investment Research, MarketWatch, StreetInsider.com, Koyfin.
*Portfolio Hold (Current) refers to investors who already hold the stock within their portfolio.
**Portfolio Buy opportunity refers to Technical level crossed, which might imply that the markets behavior would support the outlook and Close above refers to a share price close above a Technical Resistance level.
Take note that all Tesla share data was taken on the 22nd of July 2020 during the U.S stock market open.
READ:
How to use EasyFX to invest in US stocks
Follow Barry Dumas
@BEEF_FINMARKETS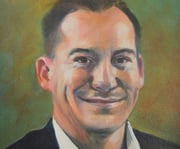 Barry is a market analyst with GT247, with a wealth of experience in the investment markets. Now in his tenth year in the markets, Barry "The Beef" Dumas brings a combination of technical analysis and fundamental insights to the table.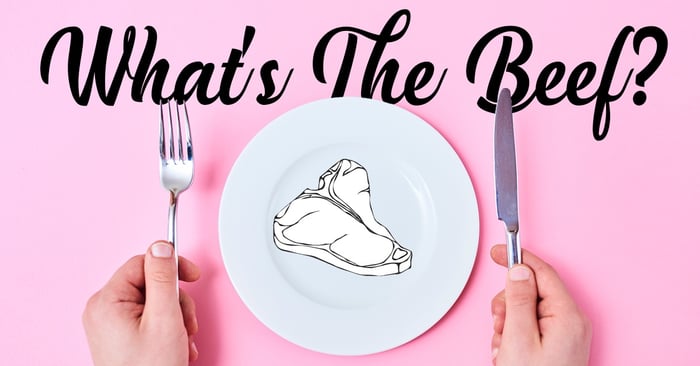 Any opinions, news, research, reports, analyses, prices, or other information contained within this research is provided by Barry Dumas, Market Analyst at GT247 (Pty) Ltd t/a GT247.com ("GT247.com") as general market commentary, and does not constitute investment advice for the purposes of the Financial Advisory and Intermediary Services Act, 2002. First World Trader (Pty) Ltd t/a EasyEquities ("EasyEquities") and GT247.com do not warrant the correctness, accuracy, timeliness, reliability or completeness of any information received from third party data providers. You must rely solely upon your own judgment in all aspects of your investment and/or trading decisions and all investments and/or trades are made at your own risk. EasyEquities and GT247.com (including any of their employees) will not accept any liability for any direct or indirect loss or damage, including without limitation, any loss of profit, which may arise directly or indirectly from use of or reliance on the market commentary. The content contained within is subject to change at any time without notice.The value of a financial product can go down, as well as up, due to changes in the value of the underlying investments. An investor may not recoup the full amount invested. Past performance is not necessarily an indication of future performance. These products are not guaranteed. Examples and/or graphs are for illustrative purposes only.