FAANG Stocks
The most popular investment acronym this century, "FAANG" has hit the airwaves once again after the recent sell-off prompted investors to ask: "Does tech have more room in the tank? Or are the fangs finally being plucked out?"
Click logos to view FAANG shares
on EasyEquities
Lets take a look at what's cooking with the FAANG stocks:
The social network seems to be making headlines for all the wrong reasons and has seen famous for being famous Kim K join the social media boycott fold. The news had minimal impact on the company's share price as Facebook also stated some boycotting advertisers are coming back. What impacted the share price; however, were reports that the Federal Trade Commission (FTC) is preparing to file an antitrust lawsuit by the end of the year.
Outlook – The changing economic and social landscape might see the share price under pressure in the short term, but Facebook is looking for the next ample multi-billion-dollar opportunity. FB is delving into the e-commerce buzz with Facebook Shops and Facebook Gaming which is set to deliver the next leg of growth for the company. What's the Beef long term target price: $324.00 per share.
Fresh from the 4-for-1 stock split and Apple share price was met with a 10% Nasdaq sell-off over a three-day period which seems to have stalled for now. Apple's latest product launch had no new iPhone to upset rivals but instead released the "Apple One Bundle" which caught Spotify's attention. Spotify is unhappy about the Bundle service and has asked competition authorities to intervene.
Outlook – Despite short term pressures, and if Apple continues to deliver solid product offerings, it will remain a solid growth stock which also pays attractive dividends. What's the Beef long term target price: $147.00 per share.
Amazon is growing at an alarming rate which was emphasised by filling 100 000 new fulfilment network jobs and is set to cross the 1 million employee mark by the fourth quarter. Amazon.com has also announced it will enter the luxury merchandise arena with Luxury Stores. The latest offering might take market share from struggling high-end department stores.
Outlook – There is no slowing down for the mighty Amazon.com, and while the wold's largest marketplace continues to evolve and disrupt, it will remain high on the stock pecking order. What's the Beef long term target price: $3776.00 per share
Being first on the scene had its perks but with competition mounting in the streaming entertainment space will brand Netflix remain on top? Coronavirus tailwinds have seen the stock gain over 50% year-to-date and the recent Options market activity has seen more upside for the stock. The latest on the subscriber front is that daily subscriber churn has hit a multi-year high after the film "Cuties" sparked the "Cancel Netflix" movement.
Outlook – Netflix might be overvalued now, and subscription numbers will be closely watched in the next earnings release as competition heats up. Netflix still dominants the global video-on-demand space, and its brand offers value in an area which is set for multiple winners. What's the Beef long term target price: $567.00 per share.
Not only is Alphabet Inc's Google the dominant force in the world of search engines but also well on its way to attaining its zero-carbon drive by 2030. While Google is striving to become green, it has also planned to launch YouTube shorts, its answer to the popular TikTok. YouTube Shorts will be launched in India and will expand to other countries in the months to follow.
Outlook – Alphabet Inc has been lagging the rest of the "FAANG Gang" and many others, with its latest earnings release and outlook not inspiring much enthusiasm. Google is a closely watched FAANG stock with a modest 14.61% gain YTD; it will be watched closely if its key market segments can pick up over the fourth quarter. What's the Beef long term target price: $1645.00 per share.
Click logos to view FAANG shares
on EasyEquities
Informed decisions
The tech-driven Nasdaq has seen out of this world returns compared to the S&P 500 since the pandemic lows in March, and the FANG+ stocks have seen remarkable returns. The disconnect between tech and the broader market has prompted some analysts to believe that we might see a "Tech Bubble" in the making.
True or not, it remains to be seen while the tech-heavy Nasdaq continues to attract the dip buyer conglomerates while there is currently no other attractive alternative asset class.
Know your FAANG
The term "FANG" was created and popularized by the one and only Jim Cramer from CNBC's Mad Money in 2013. The original group did not include Apple Inc from the start and was only added later to the original group.

Since the original "FANG" we have seen Apple added as well as other notable tech companies like Alibaba (BABA), Baidu (BIDU), Nvidia (NVDA), Tesla (TSLA) and Twitter (TWTR) known as the NYSE FANG+ index.
New to the Technology sector
and want to know more about FAANG stocks?
Read: What's the Beef with: FAANG stock analysis.
Sources – EasyResearch, BBC News, Investor's Business Daily, Yahoo finance, SeekingAlpha, Koyfin
Take note: all stock data was taken on the 16th of September 2020 before the U.S market open.
*Portfolio Hold (Current) refers to investors who already hold the stock within their portfolio.
**Portfolio Buy opportunity refers to Technical level crossed which might imply that the markets behavior would support the outlook and Close above refers to a share price close above a Technical Resistance level.
Follow Barry Dumas
@BEEF_FINMARKETS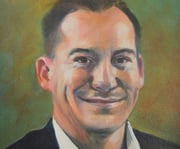 Barry is a market analyst with GT247, with a wealth of experience in the investment markets. Now in his tenth year in the markets, Barry "The Beef" Dumas brings a combination of technical analysis and fundamental insights to the table.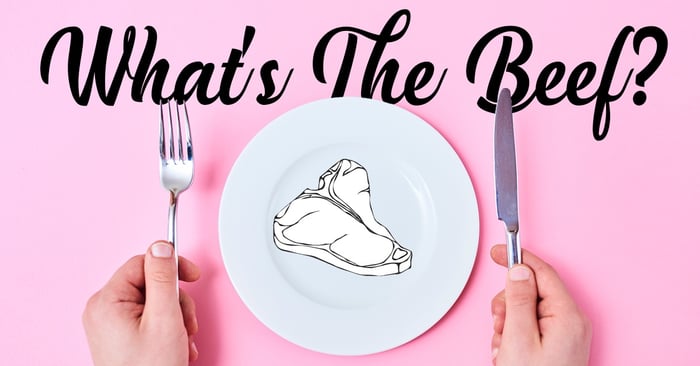 Any opinions, news, research, reports, analyses, prices, or other information contained within this research is provided by Barry Dumas, Market Analyst at GT247 (Pty) Ltd t/a GT247.com ("GT247.com") as general market commentary, and does not constitute investment advice for the purposes of the Financial Advisory and Intermediary Services Act, 2002. First World Trader (Pty) Ltd t/a EasyEquities ("EasyEquities") and GT247.com do not warrant the correctness, accuracy, timeliness, reliability or completeness of any information received from third party data providers. You must rely solely upon your own judgment in all aspects of your investment and/or trading decisions and all investments and/or trades are made at your own risk. EasyEquities and GT247.com (including any of their employees) will not accept any liability for any direct or indirect loss or damage, including without limitation, any loss of profit, which may arise directly or indirectly from use of or reliance on the market commentary. The content contained within is subject to change at any time without notice.The value of a financial product can go down, as well as up, due to changes in the value of the underlying investments. An investor may not recoup the full amount invested. Past performance is not necessarily an indication of future performance. These products are not guaranteed. Examples and/or graphs are for illustrative purposes only.