The social network's dirty laundry is being aired once again as Mark Zuckerberg tries to save face with an about-turn on Facebook's news feed policies.
These policy changes were implemented after a growing number of major companies joined the #StopHateforProfit fray to boycott Facebook and pull their advertising on the social platform.
"The organisers of the #StopHateforProfit campaign, which accuses Facebook of not doing enough to stop hate speech and disinformation, said the "small number of small changes" would not "make a dent in the problem"." – BBC News.

Click logo to view Facebook Inc (FB) shares.
on EasyEquities
Fundamentals
Facebook's latest first-quarter earnings topped analysts' expectations as revenue increased by 18% YoY with an Earnings Per Share (EPS) beat of only $0.01. Advertising revenue started to see a significant reduction in demand, while platform engagement was up as expected.
The social platform's share price has increased by 14% over the last year, but It might be whole different ballgame over the next quarter. Ad revenue headwinds could put a slight damper on the company's growth along with a possible second wave market sell-off from the COVID-19 pandemic.
Facebook Inc (FB) share overview:
Sector: Communication Services

Market Cap of $622.12 billion.

Dividend Yield: 0 %

Price/Earnings (LTM): 29.6x

Price/Book: 5.85x

Next Earnings: 25th of July 2020.

52 Week Range low of $146.01 and $242.24 per share high.
The #StopHateforProfit campaign which has seen companies like Ben & Jerry's, Unilever, Starbucks and now Coca-Cola suspend advertising on the social platform is also now set to go global.
Advertising revenue collectively is big business for Facebook, which reportedly raked in $69.7 billion worldwide in 2019. The knock that Facebook might take from the more prominent companies placing a pause on advertising is considered less than 5% of its revenue according to Rohit Kulkarni. With Wall Street's 7% growth projections for Facebook in Q3, there is still some upside to consider before all turns to gloom and doom.
Chart Life
The price action has made a rebound from the COVID-19 sell-off lows in March and has gained momentum to the upside. Fundamental factors are putting a damper on the momentum, which has seen the price action stall at the $216 per share support level. The price action needs to hold above the $223.80 per share resistance to support the move higher.
The solid red line on the chart is the current price target expectations of the analyst on Facebook Inc (FB) at $245.41 per share.
Informed decisions
Facebook and the rest of the FAANG stocks have been clear winners over the last decade and might continue to shine while tech remains high on the demand list. Social media shares could see some downside pressures from the second Covid-19 wave of infections, but this might be short lived.
Portfolio particulars
Portfolio Hold (Current)*

Portfolio Buy opportunity: above $190.00 per share**

WhatsTheBeef long term target price: $248.00 per share.
Know your company: Facebook Inc (FB)
Facebook has over 7 million advertisers and 93% of marketers use Facebook advertising regularly.
Images account for 75-90% of Facebook advertising effectivity/performance and 20% of Facebook's mobile ad revenue comes from Instagram.
Facebook accounts for over 45 percent of monthly social media visits and 5 billion comments are left on Facebook pages monthly.
Click logo to view Facebook Inc (FB) shares.
on EasyEquities
Source –EasyResearch, MarketWatch, Benzinga, SeekingAlpha, Yahoo Finance, Koyfin, Omnicore
Take note that all stock data was taken on the 29th of June 2020 during the U.S. stock market open.
*Portfolio Hold (Current) refers to investors who already hold the stock within their portfolio.
**Portfolio Buy opportunity refers to Technical level crossed, which might imply that the markets behavior would support the outlook and Close above refers to a share price close above a Technical Resistance level
READ:
How to use EasyFX to invest in US stocks
Follow Barry Dumas
@BEEF_FINMARKETS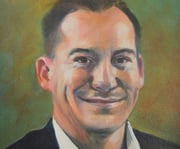 Barry is a market analyst with GT247, with a wealth of experience in the investment markets. Now in his tenth year in the markets, Barry "The Beef" Dumas brings a combination of technical analysis and fundamental insights to the table.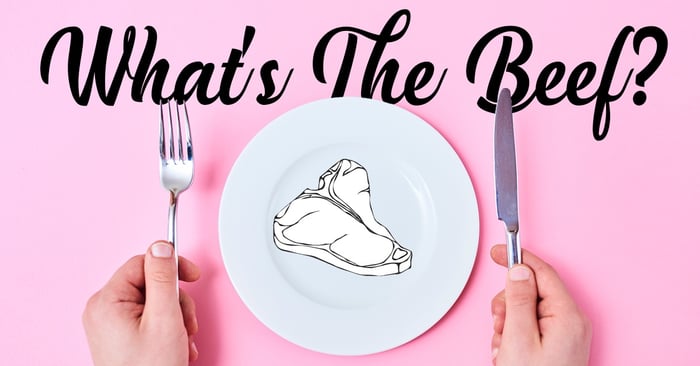 Any opinions, news, research, reports, analyses, prices, or other information contained within this research is provided by Barry Dumas, Market Analyst at GT247 (Pty) Ltd t/a GT247.com ("GT247.com") as general market commentary, and does not constitute investment advice for the purposes of the Financial Advisory and Intermediary Services Act, 2002. First World Trader (Pty) Ltd t/a EasyEquities ("EasyEquities") and GT247.com do not warrant the correctness, accuracy, timeliness, reliability or completeness of any information received from third party data providers. You must rely solely upon your own judgment in all aspects of your investment and/or trading decisions and all investments and/or trades are made at your own risk. EasyEquities and GT247.com (including any of their employees) will not accept any liability for any direct or indirect loss or damage, including without limitation, any loss of profit, which may arise directly or indirectly from use of or reliance on the market commentary. The content contained within is subject to change at any time without notice.The value of a financial product can go down, as well as up, due to changes in the value of the underlying investments. An investor may not recoup the full amount invested. Past performance is not necessarily an indication of future performance. These products are not guaranteed. Examples and/or graphs are for illustrative purposes only.