Henno Nel Portfolio insights
Who needs the "Oracle of Omaha" or those investors from the "Sherwood Forest" when we have our very own investment extraordinaire, Henno Nel all the way from Bothaville.
This young #EasyVestor has been keeping up with the markets and is giving some of the seasoned professionals a run for their money when it comes to his portfolio's performance.
Click logos to view ZAR shares
on EasyEquities
EasyResearch asks some in-depth questions to the young investor about his portfolio, stock selection, management style and most importantly performance:
Q: Would you regard yourself as a Fundamental or Technical investor? Or a bit of both?
A: "I am more of a fundamental investor, but I do look at technical analysis before I invest in a company."
Q: Tell me about your investment process, how do you pick stocks for your portfolio?
A: "Firstly, I look at the financials and graphs of the companies I know about, then I decide whether it is "investable" for me. Otherwise I Google, "best companies to invest in on the 'JSE'. (or the name of any other stock exchange), then I look at the financials and the graphs. Then I look at the news to see if something big is going to happen to the company that can affect the stock price. I always use the graphs to look at the past performance of the stock, so that I can have a better view on when to buy, and at what price to buy, I usually buy in the "dip"."
Q: Do you have specific days you buy your stocks? Or do you buy according to your analysis?
A: "No, not really but if I can see a pattern in the past graphs where the stock price is cheaper on certain days, I shall wait and buy on that specific day."
Q: Do you subscribe to or follow any financial news, research channels on social media?
A: "Yes, I make use of YAHOO finance app. I also follow a lot of "finance news companies" on social media, and my Google Discover page is full of financial news about the stock market and the companies I have invested in."
Q: How is your portfolio performing over the last year with all the volatility in the markets?
A: From 11th June 2019 to 26th June 2020, the total growth of all my portfolios is 26.82%
Let's look at Mr Henno's local (ZAR) portfolio and stock selection:
"My ZAR account: From 11th June 2019 to 26th June 2020 the growth on my ZAR account is 18.68% and below a Pie chart of my holdings in South Africa"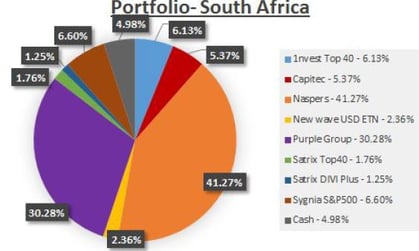 Q: Do you invest offshore?
A: "Yes, I do! 62.55% of my investments are in the US. The growth of my portfolio in the US is 39.45% from the 2nd December 2019 to 26th June 2020."
His offshore (USD) portfolio stock selection:
"My USD Account: From 2nd December 2019 to 26th June 2020 the growth on my USD account is 39.45% and below a Pie chart of my holdings in the U.S"
What does EasyResearch say
Mr Henno is no veteran, he is a young 16 year old with an immense passion for investing and sharing his investment journey with others. He is also dispelling the notion that young people can't beat their older and much "wiser" investment counterparts, which is awesome!
Click logos to view U.S shares
on EasyEquities
Conclusion
A well-diversified portfolio goes a long way, coupled with a good offshore component to drive returns and sticking to your mandate is well played by the young #EasyVestor.
Source – Henno Nel
Follow Barry Dumas
@BEEF_FINMARKETS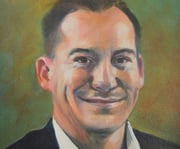 Barry is a market analyst with GT247, with a wealth of experience in the investment markets. Now in his tenth year in the markets, Barry "The Beef" Dumas brings a combination of technical analysis and fundamental insights to the table.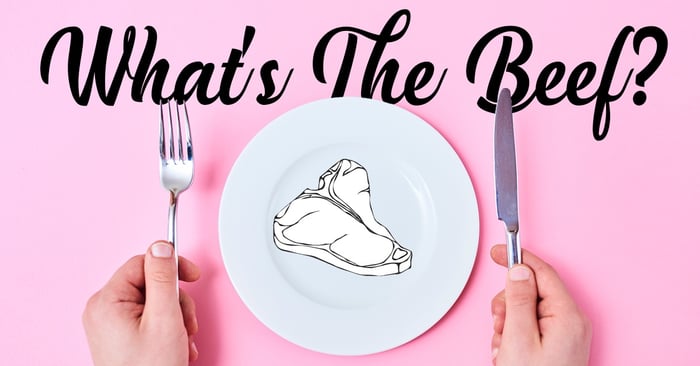 Any opinions, news, research, reports, analyses, prices, or other information contained within this research is provided by Barry Dumas, Market Analyst at GT247 (Pty) Ltd t/a GT247.com ("GT247.com") as general market commentary, and does not constitute investment advice for the purposes of the Financial Advisory and Intermediary Services Act, 2002. First World Trader (Pty) Ltd t/a EasyEquities ("EasyEquities") and GT247.com do not warrant the correctness, accuracy, timeliness, reliability or completeness of any information received from third party data providers. You must rely solely upon your own judgment in all aspects of your investment and/or trading decisions and all investments and/or trades are made at your own risk. EasyEquities and GT247.com (including any of their employees) will not accept any liability for any direct or indirect loss or damage, including without limitation, any loss of profit, which may arise directly or indirectly from use of or reliance on the market commentary. The content contained within is subject to change at any time without notice.The value of a financial product can go down, as well as up, due to changes in the value of the underlying investments. An investor may not recoup the full amount invested. Past performance is not necessarily an indication of future performance. These products are not guaranteed. Examples and/or graphs are for illustrative purposes only.