The mighty Amazon to this day continues to disrupt and challenge well-established industries on a global scale and has become the worlds largest marketplace.
The COVID-19 pandemic has been good for the founder, Jeff Bezos, as demand for online retail during the epidemic has added a staggering $67.7 billion to his net worth. Bezos has amassed a fortune and is worth more than Nike, McDonald's Corp, Mobil Corp, Exxon and many more. Let that sink in!

Click to view Amazon.com Inc. (AMZN) shares
on EasyEquities
Fundamentals leading up to earnings
Amazon's share price has increased over 78% since the lows in March, mainly driven by optimism around online shopping which would be beneficial to the company. E-commerce has proven to be big business during the COVID-19 pandemic and Amazon have announced that it would be ramping up its online grocery service across the U.K. by year-end. "Grocery delivery is one of the fastest growing businesses at Amazon and we think this will be one of the most-loved Prime benefits in the U.K., " - Russell Jones (country manager of Amazon Fresh UK)
Here are excerpts from The Street article Amazon Reports Earnings on Thursday: 5 Key Themes to Watch by Annie Gaus:
1. E-commerce Strength – "All signs point to a strong quarter for Amazon's e-commerce business. Stay-at-home mandates and retail store closures drove an unprecedented surge in online shopping last quarter, with much of that action flowing to Amazon."
2. COVID-19 Response – "Amazon's profits are expected to be much lower than normal, given heavy spending on its COVID-19 response. The company cautioned investors months ago that it would plow as much as $4 billion into hiring, delivery infrastructure, and safety measures."
3. AWS Results – "Amazon investors will get a better look this week at how COVID-19 has impacted AWS, for better and for worse. Analysts expect some tailwinds for the segment from heavier Internet usage and faster cloud adoption brought about by the pandemic."
4. Advertising Gains – "The recent surge in e-commerce demand could have another side benefit for Amazon: More dollars spent on its growing advertising platform. Research shows ad spend up significantly in certain Amazon categories during the COVID-19 pandemic, which could add up to a strong quarter for the highly profitable segment"
5. Prime Updates - Amazon doesn't disclose the number of Prime subscribers on a quarterly basis, but signs point to an uptick in memberships over the past few months.
Amazon.com Inc. (AMZN) share overview:
Sector: Consumer Discretionary

Market Cap of $1496.49 billion.

Dividend Yield: N/A

Forward P/E: 148.46x

Price/Book: 22.9x

Next Earnings: 30th of July 2020 (after market close)

52 Week Range low of $1676.61 and $3200 per share high.
Earnings expectations
Amazon reports Q2 earnings today the 30th of July 2020 after the U.S. market close and is widely expected by Wall Street to beat expectations. Amazon is expected to earn $1.40 per share on revenue of $81.4 billion. The full-year earnings ending in December expect a decline by 18% Y/Y, while full-year revenue is projected at $347.81 billion, a rise of 24% Y/Y.
Chart Life
The price action's momentum has stalled at the $3200 per share resistance level and might move lower to the $2665.77 price level in the short term. This will give dip buyers ample opportunity to add on to their investment and ride the trend higher.
The solid red line on the chart is the current price target expectations of the analyst on Amazon.com Inc. (AMZN) at $3108.56 per share.
Informed decisions
As long as Amazon and the rest of the FAANG gang continue to innovate and remain at the top of the pecking order for investment portfolios, they should do very well over the long term.
Portfolio particulars
Portfolio Hold (Current)*

Portfolio Buy opportunity: possible pullback**

WhatsTheBeef

long term target price: $3415.00 per share.
Click to view Amazon.com Inc. (AMZN) shares
on EasyEquities
Other noteworthy research on Amazon - What's the Beef with: Amazon.Com Inc stock analysis (AMZN) and Taking the fight to COVID-19
Source – EasyResearch, Wikipedia, India Today, Yahoo Finance, Nasdaq, The Street, Annie Gaus.
*Portfolio Hold (Current) refers to investors who already hold the stock within their portfolio.
**Portfolio Buy opportunity refers to Technical level crossed, which might imply that the markets behavior would support the outlook and Close above refers to a share price close above a Technical Resistance level.
Take note that all Tesla share data was taken on the 29th of July 2020 during the U.S stock market open.
Subscribe for free EasyResearch and get it first
READ:
How to use EasyFX to invest in US stocks
Follow Barry Dumas
@BEEF_FINMARKETS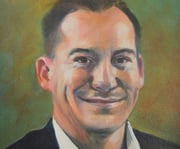 Barry is a market analyst with GT247, with a wealth of experience in the investment markets. Now in his tenth year in the markets, Barry "The Beef" Dumas brings a combination of technical analysis and fundamental insights to the table.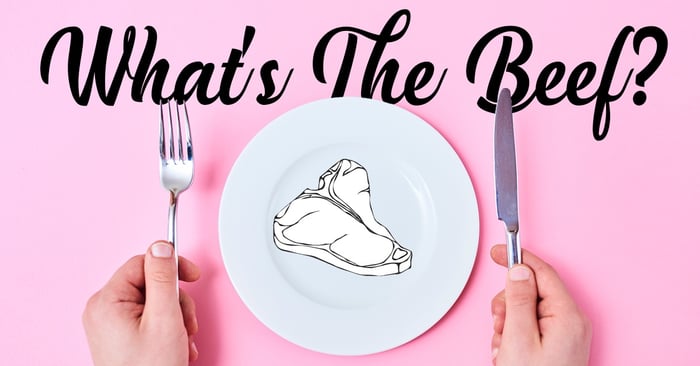 Any opinions, news, research, reports, analyses, prices, or other information contained within this research is provided by Barry Dumas, Market Analyst at GT247 (Pty) Ltd t/a GT247.com ("GT247.com") as general market commentary, and does not constitute investment advice for the purposes of the Financial Advisory and Intermediary Services Act, 2002. First World Trader (Pty) Ltd t/a EasyEquities ("EasyEquities") and GT247.com do not warrant the correctness, accuracy, timeliness, reliability or completeness of any information received from third party data providers. You must rely solely upon your own judgment in all aspects of your investment and/or trading decisions and all investments and/or trades are made at your own risk. EasyEquities and GT247.com (including any of their employees) will not accept any liability for any direct or indirect loss or damage, including without limitation, any loss of profit, which may arise directly or indirectly from use of or reliance on the market commentary. The content contained within is subject to change at any time without notice.The value of a financial product can go down, as well as up, due to changes in the value of the underlying investments. An investor may not recoup the full amount invested. Past performance is not necessarily an indication of future performance. These products are not guaranteed. Examples and/or graphs are for illustrative purposes only.