What is in a name?... "Exotic and Different" comes to mind but I am no Shakespeare. From its humble online bookstore beginnings to the mega powerhouse retail conglomerate we know today, Amazon.Com has left its mark on planet earth much like the mighty Amazon river.
Click on logo to view Amazon stock
on EasyEquities

Fundamentals & Outlook
Amazon is certainly the one FAANG stock to watch with YTD gains of over 33% and pushing higher with no end in sight, well at least for the near future. Last week saw some impressive gains pushing the stock towards the $1 Trillion valuation mark once more.
Lady Gaga is now in the mix after announcing her line of beauty products "Haus Laboratories" will be exclusive to Amazon. This news added to the anticipated gains Amazon is lined up for, as well as setting them up to compete with other offerings in the market like Ulta Beauty Inc. (ULTA), which sells Kylie (Kardashian) Cosmetics. Gaga's Amazon line could help shift perspectives of Amazon from a place to get cheap beauty supplies into a more prestigious makeup company.
The next highly anticipated quarterly earnings release date is set around the 25th of July 2019 with revenue estimated at $62.55 Billion and another stellar earnings per share of $5.51 per share.
Chart Life:
Looking at the charts longer time frame we can see a possible "Cup and Handle" technical pattern which indicates we might expect a move higher. We would need to see a daily close above the $2012 per share level to support the bullish outlook. Keep in mind that the chart below represents a long-term outlook to the $2490 per share target price.

Source - Bloomberg


Portfolio particulars:
Portfolio Buy (Current)

Portfolio Buy opportunity: above $2012 per share.

WhatsTheBeef

Long term Target price: $2490 per share.
Know your company: Amazon.Com Inc. (AMZN)
Amazon.com was very nearly called "Cadabra," as in "abracadabra." Founder Jeff Bezos rapidly re-conceptualized the name when his lawyer misheard the word as "cadaver."

Amazon's early growth as an online book retailer was phenomenal. Within the company's first month, they had sold a book to people in all 50 US states and in 45 different countries.

In 2012, Amazon purchased Kiva Systems, a company that has developed robotics technology that allowed smart machines to retrieve items in warehouses and bring them to employees. It is reported that 45,000 autonomous robots now roam Amazon warehouses in search of their next package.

While it seems as like Amazon has always dominated internet retail sales, in fact its control over online retail is only on the rise. One analysis stated that in 2016, Amazon accounted for a whopping 43% of all online sales on the entire internet. To put that in perspective, Amazon accounted for 33% of all online sales in 2015 and only 25% in 2012.
Keen to add more US stocks on the EasyEquities platform?
Submit your share suggestion on this form.
Follow Barry Dumas
@BEEF_FINMARKETS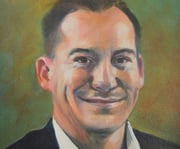 Barry is a market analyst with GT247.com, with a wealth of experience in the investment markets. Now in his tenth year in the markets, Barry "The Beef" Dumas brings a combination of technical analysis and fundamental insights to the table.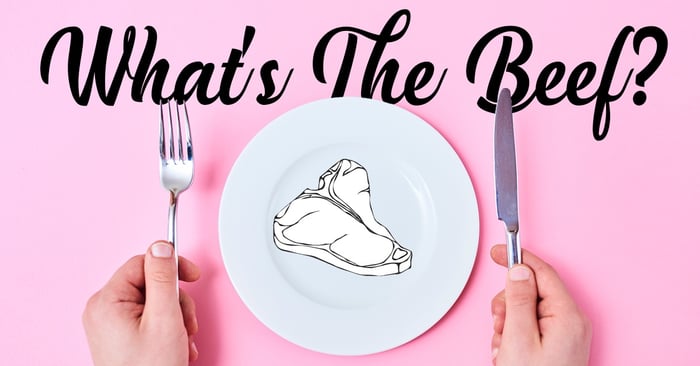 Any opinions, news, research, reports, analyses, prices, or other information contained within this research is provided by Barry Dumas, Market Analyst at GT247 (Pty) Ltd t/a GT247.com ("GT247.com") as general market commentary, and does not constitute investment advice for the purposes of the Financial Advisory and Intermediary Services Act, 2002. First World Trader (Pty) Ltd t/a EasyEquities ("EasyEquities") and GT247.com do not warrant the correctness, accuracy, timeliness, reliability or completeness of any information received from third party data providers. You must rely solely upon your own judgment in all aspects of your investment and/or trading decisions and all investments and/or trades are made at your own risk. EasyEquities and GT247.com (including any of their employees) will not accept any liability for any direct or indirect loss or damage, including without limitation, any loss of profit, which may arise directly or indirectly from use of or reliance on the market commentary. The content contained within is subject to change at any time without notice.