Prepare to experience some GeForce as gaming becomes a multi-billion-dollar revenue stream and focal point during the COVID-19 pandemic with one company at the center of it all, Nvidia Corp.
Click logo to view Nvidia Corp (NVDA) shares
on EasyEquities
Fundamentals
The visual computing company blew analyst Q2 earnings expectations out of the water, beating on both Revenue and Earnings Per Share with a positive long-term outlook. Gaming stole the show driving second-quarter earnings higher along with record data centre revenue. Data centre revenue, which includes the latest Mellanox acquisition grew 54% Q/Q and 167% Y/Y.
"Our new Ampere GPU architecture is sprinting out of the blocks, with the world's top cloud service providers and server makers moving quickly to offer NVIDIA accelerated computing. Mellanox grew sharply, driven by the need for high-speed networking in cloud data centres to scale-out AI services," - Jensen Huang (CEO).
Nvidia Corp (NVDA) share overview:
Sector: Information Technology

Market Cap of $300.22 billion.

Dividend Yield: 0.13 %

Price/Earnings (LTM): 89.4x

Price/Book: 21.6x

Next Earnings: 19th of November 2020.

52 Week Range low of $171.76 and $573.86 per share high.
Nvidia Corp (NVDA) also declared a $0.16 per share quarterly dividend, which went ex-dividend on the 1st of September 2020 and the scheduled dividend payment date is the 24th of September 2020.
Outlook – Nvidia is set on Data Center dominance after the company announced a $40 billion cash and stock deal to acquire the British chip maker, Arm Ltd from SoftBank. The agreement is set to change the semiconductor landscape as the sale puts the supply chain in the control of one role-player, Nvidia. The deal has been met with strong opposition from rival chip makers with U.S Regulators still to weigh in on the deal.
"Uniting NVIDIA's [artificial intelligence] computing capabilities with the vast ecosystem of Arm's CPU, we can advance computing from the cloud, smartphones, PCs, self-driving cars and robotics, to edge IoT, and expand AI computing to every corner of the globe," - Jensen Huang (Nvidia CEO)
Chart Life
Nvidia's price action has stalled after reaching new all-time highs in September as the share price return over 160% over the last year. We might see some downward pressure to the $426/ share support level which could present some buying opportunities.
The solid red line on the visible on the chart is the current price target and analyst expectations on Nvidia Corp (NVDA) at $541.37 per share. Short interest on shares outstanding are only at a modest 0.9% which supports a positive outlook on the stock by market participants.
Informed decisions
Long term is the name of the game when selecting this global technology stock as part of your offshore portfolio. Tech stocks have seen an unprecedented influx of capital over the last six months, which might start to consolidate until we see another drive higher.
The long-term outlook for Nvidia is favorable with its remarkable lead in some of the fastest-growing markets like gaming, AI and autonomous, which can drive sales moving forward.
Portfolio particulars
Portfolio Hold (Current)*

Portfolio Buy opportunity: above $426.00 per share**

WhatsTheBeef

long term target price: $600.00 per share.
Click logo to view Nvidia Corp (NVDA) shares
on EasyEquities
Know your company: Nvidia Corp (NVDA)
Founded in 1993, Nvidia is a company which likes wordplay, symbolism and likes to invest in multiple levels of meaning. One of the key roots of the name Nvidia is the word Invidia, which is Latin for envy. Envy and vision are closely tied in mythology, with the eye or the gaze being a common symbol.

Since 2014 Nvidia has since shifted to become a platform company focused on four markets – gaming, professional visualization, data centers and auto. The company also now focuses on artificial intelligence

.
New to the Information Technology sector
and want to know more about Nvidia and other gaming stocks?
Read:When Goliaths meet
Sources –EasyResearch, Nvidia Corp, Koyfin, Reuters, SeekingAlpha, Wikipedia
Take note: allNvidia Corp (NVDA) data was taken on the 14th of September 2020.
*Portfolio Hold (Current) refers to investors who already hold the stock within their portfolio.
**Portfolio Buy opportunity refers to Technical level crossed which might imply that the markets behavior would support the outlook and Close above refers to a share price close above a Technical Resistance level.
Follow Barry Dumas
@BEEF_FINMARKETS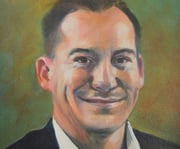 Barry is a market analyst with GT247, with a wealth of experience in the investment markets. Now in his tenth year in the markets, Barry "The Beef" Dumas brings a combination of technical analysis and fundamental insights to the table.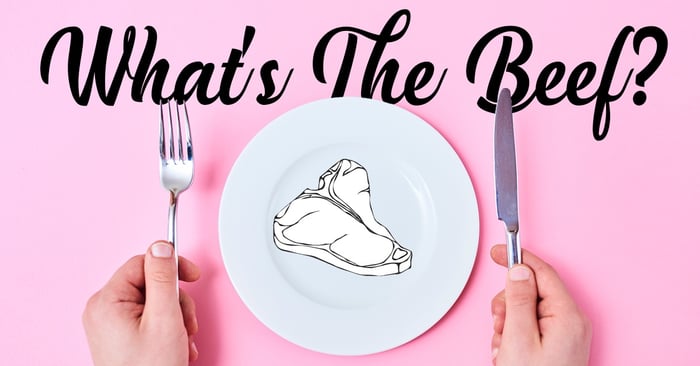 Any opinions, news, research, reports, analyses, prices, or other information contained within this research is provided by Barry Dumas, Market Analyst at GT247 (Pty) Ltd t/a GT247.com ("GT247.com") as general market commentary, and does not constitute investment advice for the purposes of the Financial Advisory and Intermediary Services Act, 2002. First World Trader (Pty) Ltd t/a EasyEquities ("EasyEquities") and GT247.com do not warrant the correctness, accuracy, timeliness, reliability or completeness of any information received from third party data providers. You must rely solely upon your own judgment in all aspects of your investment and/or trading decisions and all investments and/or trades are made at your own risk. EasyEquities and GT247.com (including any of their employees) will not accept any liability for any direct or indirect loss or damage, including without limitation, any loss of profit, which may arise directly or indirectly from use of or reliance on the market commentary. The content contained within is subject to change at any time without notice.The value of a financial product can go down, as well as up, due to changes in the value of the underlying investments. An investor may not recoup the full amount invested. Past performance is not necessarily an indication of future performance. These products are not guaranteed. Examples and/or graphs are for illustrative purposes only.