Shoprite Holdings Limited (SHP)
No issues here, e-commerce booming while grabbing market share through the raging pandemic is all in a day's work for South Africa's largest grocer, Shoprite.
Click logo to view Shoprite shares
on EasyEquities
Fundamentals
The retailer reported group results for the year ending the 28th of June 2020 on the 8th of September and showed a healthy increase in its key segments over the last year.
Shoprite Holdings Limited (SHP) share overview:
Sector: Food & Drug Retailers

Market Cap of R82.69 billion.

Dividend Yield: 2.20 %

Price/Earnings: 18.48x

52 Week Range low of 9501c and 14550c per share high.
Here are some excerpts from a BusinessTech article:"Shoprite reports record sales":
"Our core Supermarkets RSA operating segment increased sales by 8.7%, representing a R9.8 billion increase to R122.4 billion. Our Supermarkets Non-RSA continuing operations' sales declined by 1.4% in rand terms, however, it increased by 6.6% in constant currency terms," said chief executive officer, Pieter Engelbrecht." With operating highlights being - "Diluted headline earnings per share (DHEPS) increased by 2.5% to 765.8 cents; Adjusted DHEPS increased by 16.6% to 717.5 cents and Full year dividend, in line with Group policy of 2x DHEPS cover, increased by 20.1% to 383 cents"
Outlook – Preservation seems to be at the order of the day as Shoprite makes a 180 on its cross-border expansion strategy as the retailer is set to quit its Kenyan operation by December.
"Although Kenya contributes a small portion to the group's R157bn revenues from well over 1,6000 outlets, the decision underlines Engelbrecht's unwavering commitment to deliver returns on invested capital." - BusinessDay
Future fit channels like Checkers Sixty60 e-commerce channel is fascinating as we have seen in the U.S Retail space during the COVID-19 pandemic, e-commerce boomed. Sixty60 has shifted grocery shopping online, created 1250 new jobs in the process and gained market share.
The move to the online space with Sixty60 and the Xtra Savings Rewards program, which attracted 4.7 million customers could see the growth trajectory continue.
Informed decisions
The local Retail sector was buzzing with activity on the JSE this week, which saw Shoprite Holdings Limited (SHP) share price push higher over 8% by Wednesday. Supported by a much better than expected earnings report and a strengthening Rand on Wednesday were contributing factors.
We need to see more days, weeks like these to negate the negative outlook within the retail sector, which might be short-lived in the short term as macroeconomic factors play out.
Portfolio particulars
Portfolio Hold (Current)*

Portfolio Buy opportunity: Neutral**

WhatsTheBeef

long term target price: R 167.00 per share.
Click logo to view Shoprite shares
on EasyEquities
New to the Retail sector
and want to know more about Shoprite Holdings Limited (SHP)?
Read: Does Shoprite make the shopping list?
Sources – EasyResearch, Shoprite Holdings Limited, Moneyweb, BusinessTech
Take note: all Shoprite Holdings Limited (SHP) data was taken on the 9th of September 2020.
*Portfolio Hold (Current) refers to investors who already hold the stock within their portfolio.
**Portfolio Buy opportunity refers to Technical level crossed which might imply that the markets behavior would support the outlook and Close above refers to a share price close above a Technical Resistance level.
Follow Barry Dumas
@BEEF_FINMARKETS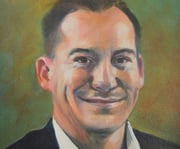 Barry is a market analyst with GT247, with a wealth of experience in the investment markets. Now in his tenth year in the markets, Barry "The Beef" Dumas brings a combination of technical analysis and fundamental insights to the table.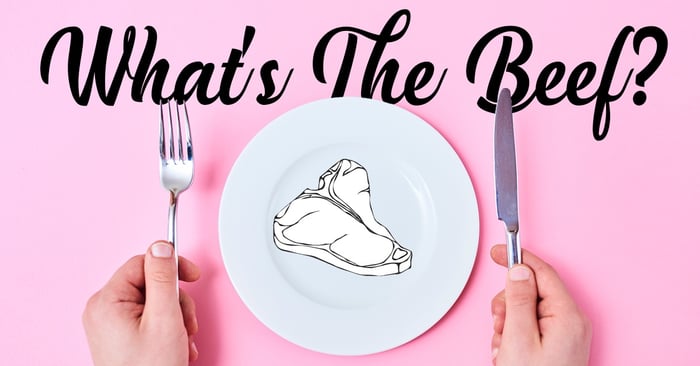 Any opinions, news, research, reports, analyses, prices, or other information contained within this research is provided by Barry Dumas, Market Analyst at GT247 (Pty) Ltd t/a GT247.com ("GT247.com") as general market commentary, and does not constitute investment advice for the purposes of the Financial Advisory and Intermediary Services Act, 2002. First World Trader (Pty) Ltd t/a EasyEquities ("EasyEquities") and GT247.com do not warrant the correctness, accuracy, timeliness, reliability or completeness of any information received from third party data providers. You must rely solely upon your own judgment in all aspects of your investment and/or trading decisions and all investments and/or trades are made at your own risk. EasyEquities and GT247.com (including any of their employees) will not accept any liability for any direct or indirect loss or damage, including without limitation, any loss of profit, which may arise directly or indirectly from use of or reliance on the market commentary. The content contained within is subject to change at any time without notice.The value of a financial product can go down, as well as up, due to changes in the value of the underlying investments. An investor may not recoup the full amount invested. Past performance is not necessarily an indication of future performance. These products are not guaranteed. Examples and/or graphs are for illustrative purposes only.