Shoprite Holdings Limited (SHP)
Grocery shopping does not count as "Retail therapy" but Africa's largest food retailer's share price is definitely experiencing some relief after the latest earnings release..
Fundamentals and outlook
The local supermarket chain's recent full-year earnings were released on the 20th of August 2019 and the earnings missed expectations big time. A 20% drop in earnings was reported which is summarized in CEO Pieter Engelbrecht statement as a "testing year" in South Africa.
Local supermarkets did however make a rebound in the second half of the year, but international outlets curbed the growth with a full-year trading loss of R265 million. Inventory shortages on the home front and currency devaluations in the rest of Africa were also contributing factors.
Click logo to view Shoprite stock
on EasyEquities

Shoprite share overview:
Market Cap of R70.98 Billion

Dividend Yield: 2.54%

Shares in issue: 554,329,386

PE Ratio: 17.03

52 Week Range low of 10892 cents per share and 20575 cents per share high
Outlook
Shoprite seems to be on track after it refurbished its IT infrastructure and revising its outlook on its non-profitable operations outside of South Africa. The retail sector has seen some momentum return but this might be short lived as economic and geopolitical tensions mount.
The strengthening of the Rand against the U.S Dollar also assisted in the latest surge in Shoprite's share price locally. The local currency's momentum which might also be short lived will be watched closely this week as the interest rate decision is released.
South African retail sales growth has also been subdued and in a steady decline since 2018 as local economic pressures mount on the consumer.

Source - Bloomberg
Chart Life
The Shoprite share price has been in a downtrend over the last year which just shows the immense pressure the retails sector and the economy has been under. The price action is currently rallying to the R132.25 per share level which is acting as resistance. Major resistance however is still lying ahead at the R149.92 per share level.
If we do not get a daily close above this resistance level, we might see the price continue lower in the short term before a possible rebound.

Source - CEIC

Portfolio particulars:
Portfolio Neutral (Current)*

Portfolio Buy opportunity: close above R149.92 per share**

WhatsTheBeef l

ong term target price: R180.40 per share
Know your company: Shoprite Holdings Limited (SHP)
The Shoprite Group of Companies was established in 1979 and operates more than 2,934 outlets in 15 countries across Africa and the Indian Ocean Islands.

In 2008 the Shoprite Group was added to the JSE Top-40 Index of blue-chips.

For the third year in a row, the Shoprite brand was voted South Africa's number 1 supermarket in the 2010 Sunday Times Top Brand Survey.
*Portfolio Hold (Current) refers to investors who already hold the stock within their portfolio.
**Portfolio Buy opportunity refers to Technical level crossed which might imply that the markets behaviour would support the outlook and Close above refers to a share price close above a Technical Resistance level.
Follow Barry Dumas
@BEEF_FINMARKETS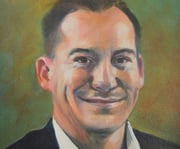 Barry is a market analyst with GT247.com, with a wealth of experience in the investment markets. Now in his tenth year in the markets, Barry "The Beef" Dumas brings a combination of technical analysis and fundamental insights to the table.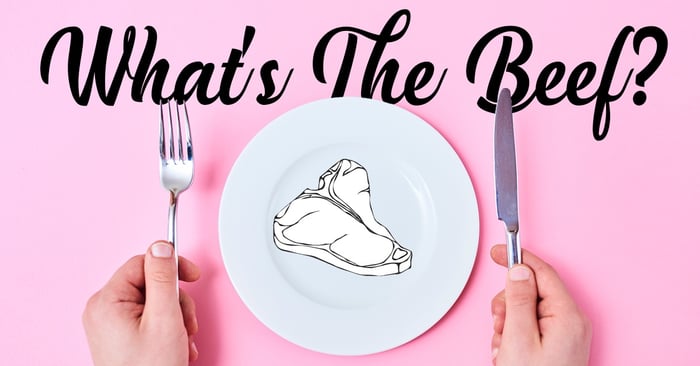 Any opinions, news, research, reports, analyses, prices, or other information contained within this research is provided by Barry Dumas, Market Analyst at GT247 (Pty) Ltd t/a GT247.com ("GT247.com") as general market commentary, and does not constitute investment advice for the purposes of the Financial Advisory and Intermediary Services Act, 2002. First World Trader (Pty) Ltd t/a EasyEquities ("EasyEquities") and GT247.com do not warrant the correctness, accuracy, timeliness, reliability or completeness of any information received from third party data providers. You must rely solely upon your own judgment in all aspects of your investment and/or trading decisions and all investments and/or trades are made at your own risk. EasyEquities and GT247.com (including any of their employees) will not accept any liability for any direct or indirect loss or damage, including without limitation, any loss of profit, which may arise directly or indirectly from use of or reliance on the market commentary. The content contained within is subject to change at any time without notice.