Video Gaming Industry
What's your poison? Shooters or Strategy? Racing or Footy? When two of the biggest gaming brands go head to head, who will emerge victoriously?
It is no secret that I have been an avid #COD and Activision Blizzard (ATVI) fan, but how do they stack up against Electronic Arts Inc (EA), the Goliath of esports.
Click logos to view Activision Blizzard (ATVI) and Electronic Arts Inc (EA)
stocks on EasyEquities
Fundamentals
Not even the COVID-19 pandemic could slow down this favorite pastime. In fact, the lock down just catapulted the video gaming industry into another stratosphere. Esports streaming and viewership have spiked internationally, as major events have moved online. This has placed Activision Blizzard and Electronic Arts as investment opportunities back into the spotlight.
Video game sales have been slowing down year over year across hardware, software and accessories but when it boils down to the bottom line, then Activision Blizzard takes the cake. The company's revenue growth over the last five years was much higher than Electronic Arts. But keep in mind, esports is still in its early stages which could see EA back on the top step in the future.
But for now, Activision Blizzard reigns supreme with its "four strategic growth pillars and wholly-owned IP are the right recipe for relatively low-risk growth in a frequently unpredictable, hit-driven video game market," and with the Call of Duty franchise "reducing new concept failure risk and unproductive R&D spend when keeping existing audiences engaged via live services and an improved cadence of content releases." says Wells Fargo.
Chart Life
The normalized return chart below illustrates the performance of the two gaming giants over a five-year term. Activision Blizzard (ATVI) has delivered a 171.42% return over the period compared to Electronic Arts Inc. (EA) performance of 86.13%. Both companies have delivered exceptional returns over the last five years.
Industry lowdown
Well, for me, it's a no brainer to get in touch with SA's best Multi-Gaming Organisation, the one and only Goliath Gaming (GG) to get all the latest industry insights. They don't only boast the best players in the country across FIFA, Counter Strike and StarCraft2 but they know a thing or two about the profession, and yes, it's a profession now!
Talking dollars here as Thabo 'Yvng Savage' Moloi, Shiaan 'Shiaan1201' Rugbeer, Ashton 'Golz' Muller are just some of the GG team members ranked in the top 20 of the highest esports earners in South Africa.
Here are some insights from the GG team on the gaming industry, COVID-19 and their future prospects:
Industry evolution: – "Internationally it has grown immensely. The local scene has grown a lot, and we are starting to see a wide diversity of gamers and activity from both an audience and player base perspective – but definitely a long way to go to get to where it is globally. What we are starting to see in SA is a lot of non-tech/non-gaming brands (ie: FMCG brands etc.) getting involved in the gaming space showing its broad appeal across markets and brands."
COVID-19 effects? "This whole crisis and lockdown have put a lot of spotlight on the gaming space and perhaps accelerated its growth and uptake (with everybody having to work indoors/stay at home)." "Ashton from GG was recently interviewed on CNBC Africa and GG has received numerous other media requests to chat about this theme – showing that mainstream media have picked up on gaming at this time and its relevance/opportunity at this time and beyond. We have also seen a lot of mainstream celebs promoting gaming and engaging gaming titles on social media."
Does Esports pay more than the real thing? "Esports definitely doesn't pay more than the real thing when looking at it overall. But considering how young esports is – there are definitely players earning millions, but for now that is the very few at the top of their game – and this speaks more to the international market than locally."
What's next for these giants? "Over the next few weeks we'll be involved with a bunch of really cool initiatives and events with some really cool brands. Keep an eye out for some stuff with our friends at Red Bull, the Bring Back Sports initiative, SuperSport, and more!"
Click logos to view Activision Blizzard (ATVI) and Electronic Arts Inc (EA)
stocks on EasyEquities
Informed decisions
The video gaming and esports industry are definitely one to watch, especially with big sporting brands and sporting events like Formula 1, Super Rugby and FIFA jumping on board. This industry has also generated billions of dollars and is changing the landscape of entertainment and sport.
Know your companies: Activision Blizzard (ATVI) and Electronic Arts Inc (EA)
Both brands are engaged in the development and distribution of games for video game consoles, personal computers, mobile phones, and the Internet.

Some of the popular titles in the EA stable include FIFA and NFL which are top sellers and dominate the esports arena while Activision Blizzard sport some of the best FPS like the Call of Duty franchise and Overwatch.
Source – EasyReseach, Activision Blizzard, Electronic Arts Inc, Goliath Gaming, Bloomberg, Forbes, Koyfin, Seeking Alpha.
Stock data was taken on 08/04/2020 pre-U.S market open.
READ:
How to use EasyFX to invest in US stocks
Follow Barry Dumas
@BEEF_FINMARKETS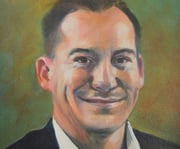 Barry is a market analyst with GT247, with a wealth of experience in the investment markets. Now in his tenth year in the markets, Barry "The Beef" Dumas brings a combination of technical analysis and fundamental insights to the table.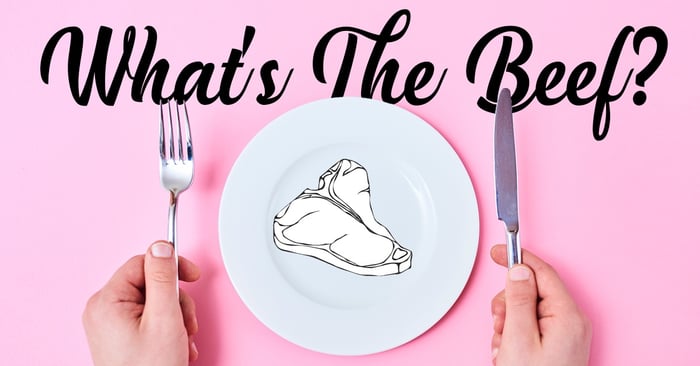 Any opinions, news, research, reports, analyses, prices, or other information contained within this research is provided by Barry Dumas, Market Analyst at GT247 (Pty) Ltd t/a GT247.com ("GT247.com") as general market commentary, and does not constitute investment advice for the purposes of the Financial Advisory and Intermediary Services Act, 2002. First World Trader (Pty) Ltd t/a EasyEquities ("EasyEquities") and GT247.com do not warrant the correctness, accuracy, timeliness, reliability or completeness of any information received from third party data providers. You must rely solely upon your own judgment in all aspects of your investment and/or trading decisions and all investments and/or trades are made at your own risk. EasyEquities and GT247.com (including any of their employees) will not accept any liability for any direct or indirect loss or damage, including without limitation, any loss of profit, which may arise directly or indirectly from use of or reliance on the market commentary. The content contained within is subject to change at any time without notice.The value of a financial product can go down, as well as up, due to changes in the value of the underlying investments. An investor may not recoup the full amount invested. Past performance is not necessarily an indication of future performance. These products are not guaranteed. Examples and/or graphs are for illustrative purposes only.