"Open Happiness" the 2009 Coke slogan rings true with the confirmed cases in the coronavirus in excess of 110 000 and the global economy in disarray we all need some "Happiness" right now.
Click logo to view The Coca-Cola Company (KO) Shares.
on EasyEquities
Fundamentals
Coca-Cola has been one of the major must-own dividend stocks over the last decade and has performed exceptionally well. The last earnings released the 30Th of January 2020 showed a 16% Y/Y beat in revenue with organic revenue growth of 7%.
The company has an expected earnings growth rate of 6.6% and looking ahead an expected Earnings Per Share (EPS) of $2.25 per share. The coronavirus (COVID-19) outbreak has weighed in on the Consumer Staples and the next earnings cycle will show just how much.
The Coca-Cola Company (KO) share overview:
Sector: Consumer Staples

Market Cap of $231.06 Billion

Dividend Yield: 2.81%

Price/Earnings (LTM): 26x

Price/Book: 11.2

PEG (TTM): 3.39

52 Week Range low of $94.31 and $139.42 per share high.
The Coca-Cola Company (KO) has declared a $0.41 per share dividend and the stock will go ex-dividend on the 13th of March 2020 with the dividend payable date scheduled for the 1st of April 2020.
Chart Life
We might see the price action to move lower to lower price levels if the $54.64 per share support level does not hold, which would give better entries on the stock. The price action is well below the 50-day Simple Moving Average of the price, which needs to close above $56.00 per share to negate the down move.
Source - Bloomberg
Informed decisions
This is no time to panic; there might be more selling in the coming weeks/ months as coronavirus fears increase and the aftereffects like supply and demand chain disruption filters through. When the tide turns, it will be an opportune moment to start buying once more and capitalize on upside potential back to all-time highs.
Click logo to view The Coca-Cola Company (KO) Shares.
on EasyEquities
Portfolio particulars
Portfolio Hold (Current)*

Portfolio Buy opportunity: Neutral**

WhatsTheBeef long term target price: Neutral.
Know your company: The Coca-Cola Company (KO)
Coca-Cola was invented by a pharmacist called John Stith Pemberton, way back in the year 1886. Pemberton's bookkeeper, Frank M Robinson, is credited for naming the products and creating its logo.

The distinctive coke bottle was originally shaped like a cocoa bean, even though Coca-Cola contained no actual cocoa.

The name came from the two main ingredients, coca leaves and kola nuts. 'Coca,' which contained trace amounts of cocaine, was used until the company removed it in the 1900s.

The image we have of Santa Clause in his jolly red and white suit is all thanks to an ad campaign ran back in 1931 by Coca-Cola to boost dwindling winter sales.
Sources – The Coca-Cola Company, EasyResearch, Bloomberg, Zacks, KOYFIN
Follow Barry Dumas
@BEEF_FINMARKETS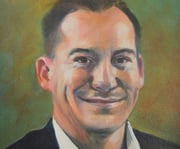 Barry is a market analyst with GT247, with a wealth of experience in the investment markets. Now in his tenth year in the markets, Barry "The Beef" Dumas brings a combination of technical analysis and fundamental insights to the table.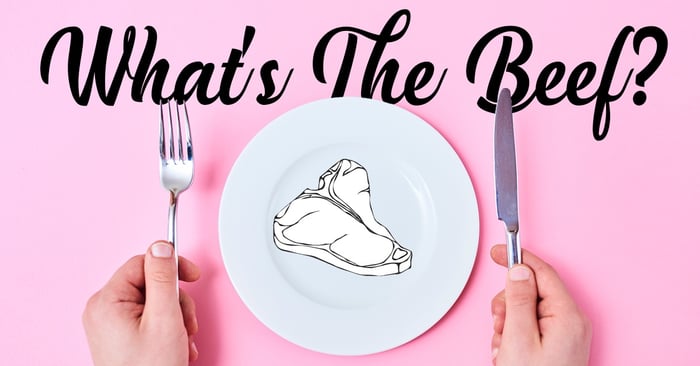 Any opinions, news, research, reports, analyses, prices, or other information contained within this research is provided by Barry Dumas, Market Analyst at GT247 (Pty) Ltd t/a GT247.com ("GT247.com") as general market commentary, and does not constitute investment advice for the purposes of the Financial Advisory and Intermediary Services Act, 2002. First World Trader (Pty) Ltd t/a EasyEquities ("EasyEquities") and GT247.com do not warrant the correctness, accuracy, timeliness, reliability or completeness of any information received from third party data providers. You must rely solely upon your own judgment in all aspects of your investment and/or trading decisions and all investments and/or trades are made at your own risk. EasyEquities and GT247.com (including any of their employees) will not accept any liability for any direct or indirect loss or damage, including without limitation, any loss of profit, which may arise directly or indirectly from use of or reliance on the market commentary. The content contained within is subject to change at any time without notice.The value of a financial product can go down, as well as up, due to changes in the value of the underlying investments. An investor may not recoup the full amount invested. Past performance is not necessarily an indication of future performance. These products are not guaranteed. Examples and/or graphs are for illustrative purposes only.