FAANG Stocks
What's next for the most popular investment acronym this century, "FAANG"? Last week was massive for the U.S earnings season as some of our favourite "Tech heavyweights", also known as "FAANG" stocks reported earnings with much fanfare!
Click logos to view FAANG shares
on EasyEquities
Let's take a look at what's cooking with the FAANG stocks:
While the new "Metaverse" is all the rage at Facebook, investors might also wonder how did the social platforms latest second-quarter 2021 results stack up? The social network reported better than expected earnings with total revenue coming in at $29.08 billion which was a 56% year-over-year (YoY) increase. Advertising revenue, the main driver for Facebook also 56% higher YoY at $28 billion but Facebook is signalling that growth is expected to slow down.
Outlook– Facebook is not going anywhere anytime soon and has a whole new offering in its sights, "I'm excited to see our major initiatives around creators and community, commerce, and building the next computing platform coming together to start to bring the vision of the metaverse to life." – Mark Zuckerberg (Facebook founder and CEO.)
- What's the Beef long term target price: $400/ share*.
Apple's exuberant growth story has also made the EasyResearch stock picks list after posting record numbers for its fiscal third quarter. Revenues increased 36% year-over-year even though semiconductor shortages are still a concern across the industry.
"This quarter, our teams built on a period of unmatched innovation by sharing powerful new products with our users, at a time when using technology to connect people everywhere has never been more important," – Tim Cook (Apple CEO).
Outlook – Revenue is expected to slow down over the next quarter but according to Apple, it should still be in the double-digit range. Apple is also in the middle of a patent infringement lawsuit which will be watched closely for developments.
- What's the Beef long term target price: $165/ share*
The world's largest marketplace, disappointed in its latest earnings release with revenue coming in below the average analyst expectations. Shares started to tumble as Amazon's forward guidance indicated that the retailer is expecting slower growth to continue into the third quarter.
Luckily not all doom and gloom as demand for the tech behemoth is still outstripping supply and high demand is a good problem to have. Amazon's international e-commerce segment is also profitable, and its overall offerings are set to expand into the future.
Outlook – The earnings sell-off has created an opportunity for investors in the e-commerce giant as the bull case for Amazon is far from over. Every "Buy The Dip" enthusiast will be delighted to hear that famed Ark Invest's Cathie Wood got in on the action. The Asset Manager bought 373 Amazon shares worth around $1.24 million via the Ark Space Exploration & Innovation ETF (ARKX). This is by no means a given that Amazon's share price will rally from here but, seeing as the company has been lagging the broader market, this might support the "Dip Buy" outlook after the recent sell-off.
- What's the Beef long term target price: $4100/ share*.
Is the party over for Netflix? Growth expectations concerns have surfaced after the world's favourite streaming service released its latest round of lacklustre earnings. Growth is slowing down, and the competition is heating up in this space, hence Netflix's move to diversify itself into gaming. "We're also in the early stages of further expanding into games, building on our earlier efforts around interactivity (eg, Black Mirror Bandersnatch) and our Stranger Things games. We view gaming as another new content category for us, similar to our expansion into original films, animation and unscripted TV." - Netflix
Outlook – As said in our most recent Netflix note, we might expect subscriber numbers to decrease from a year ago as pandemic restrictions are eased, and the stay-at-home craze subsides. Netflix forecasts it should add around 3.5 million new subscribers for the next quarter. The recent move into gaming might boost the bottom line as new streaming offerings pop up left and right to compete for market share.
- What's the Beef long term target price: $600/ share*.
Google's parent company Alphabet Inc is crushing it on all fronts and driven higher by advertising and cloud computing as seen in its latest Q2 report. Alphabet's overall total revenue skyrocketed by 62% compared to the same period a year ago.
The company has many segments, but some stood out like YouTube's revenue increased 84% year-over-year and Google Cloud increased revenue by 54% over the same period a year ago. "There was a rising tide of online activity in many parts of the world, and we're proud that our services helped so many consumers and businesses," said Sundar Pichai, CEO of Google and Alphabet
Outlook – Advertising, another key segment for Alphabet increased revenue by an astounding 69% which indicates the ad sector is starting to regain momentum. Alphabet's long-term investments into Artificial Intelligence (AI) and cloud computing is also starting to pay off. Alphabet also has the largest self-driving fleet of test cars with Waymo across California, ahead of Tesla and GM.
- What's the Beef long term target price: $3100/ share*
Click logos to view FAANG shares
on EasyEquities
FANG+ stocks worth the mention:
Tesla Inc, arguably the first-ever "Meme Stock" has posted its strongest second quarter on record and has managed to stay in the black for eight consecutive quarters. The electric-auto maker clocked revenue of $11.9 billion in sales and pocketed a nice quarterly profit of $1.1 billion.
Tesla managed to navigate the global semiconductor shortages and supply chain disruptions and still delivered over 200 000 vehicles. "In a sign of the challenges the company faces in introducing new models and securing parts for all its vehicles, Tesla again delayed its semitrailer truck—already two years late—with first deliveries now slated for 2022. Tesla attributed the delay to supply-chain issues and limited battery-cell supply, as well as wanting to focus on getting new factories online" - WSJ
Outlook – Although the outlook for Tesla remains positive, the meme crowd might have moved on to other EV opportunities in this sector. Ford and GM have ramped up EV offerings to take market share from Tesla which is also lagging Alphabet/s Waymo, GM's Cruise and Apple's autonomous driving fleets.
- What's the Beef long term target price: $867/ share*
Nvidia has continued its upward trajectory thanks to some stellar Q1 results and a 4-for-1 stock split in the mix has also attracted investors despite similar challenges in the tech industry. The visual computing star will release Q2 results on the 18th of August with much fanfare.
Outlook – The Expectations are that Nvidia could continue to shine over the long term especially if the chipmaker continues to expand at its current rate. The company's chips are powering the next generation of innovation like self-driving cars, cloud computing and gaming to name a few.
- What's the Beef long term target price: $255/ share*
Click logos to view FANG+ shares
on EasyEquities
Informed decisions
"Big Tech" is still in favour with investors despite the recent China tech disruptions but new entrants to this exciting sector should take the following into consideration. Some of the tailwinds are the work from home craze is still a driving factor and demand is on the rise. Some headwinds in the near term could include but are not limited to China tensions, Regulators, supply chain disruptions and labour shortages which is currently a hot topic in the U.S.
New to investing
and want to know more about FAANG stocks?
Read: Splitting Stock at Nvidia and What's next for the FAANG Gang
Sources –EasyResearch, Facebook, Apple Inc, Amazon.com Inc, Netflix Inc, Alphabet Inc, Tesla Inc, Nvidia Corp, Yahoo finance, CNBC, Reuters, Benzinga, Street Insider, Jeremy Bowman, Zacks Research, Javier E. David, The Wall Street Journal
*What's the Beef long term target price refers to the authors own opinion, projections, data collected and Barry "The Beef" Dumas does hold Faang and Fang+ stocks in his portfolio.
Follow Barry Dumas
@BEEF_FINMARKETS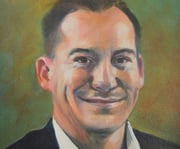 Barry is a market analyst with GT247, with a wealth of experience in the investment markets. Now in his tenth year in the markets, Barry "The Beef" Dumas brings a combination of technical analysis and fundamental insights to the table.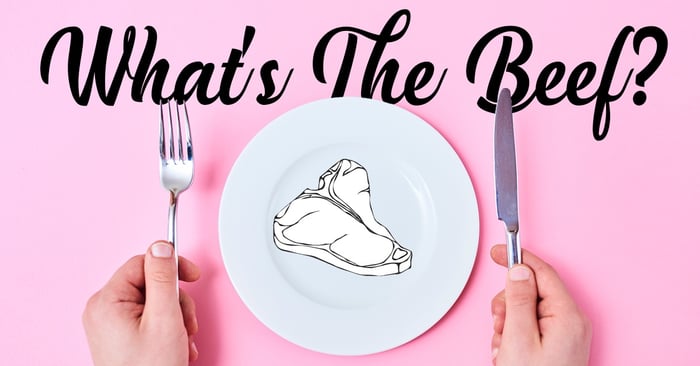 Any opinions, news, research, reports, analyses, prices, or other information contained within this research is provided by Barry Dumas, Market Analyst at GT247 (Pty) Ltd t/a GT247.com ("GT247.com") as general market commentary, and does not constitute investment advice for the purposes of the Financial Advisory and Intermediary Services Act, 2002. First World Trader (Pty) Ltd t/a EasyEquities ("EasyEquities") and GT247.com do not warrant the correctness, accuracy, timeliness, reliability or completeness of any information received from third party data providers. You must rely solely upon your own judgment in all aspects of your investment and/or trading decisions and all investments and/or trades are made at your own risk. EasyEquities and GT247.com (including any of their employees) will not accept any liability for any direct or indirect loss or damage, including without limitation, any loss of profit, which may arise directly or indirectly from use of or reliance on the market commentary. The content contained within is subject to change at any time without notice.The value of a financial product can go down, as well as up, due to changes in the value of the underlying investments. An investor may not recoup the full amount invested. Past performance is not necessarily an indication of future performance. These products are not guaranteed. Examples and/or graphs are for illustrative purposes only.