Stock Picks
"Decision, Decisions!" Treating your bloke or Sheila at the local Macca this weekend or giving it a go and live you best Gina Rinehart life ever, you decide mate.
3 Aussie stock picks you "Defo" need to check it out!
Telstra, a diversified telecom, and technology company has been gaining momentum and attracting attention over the last year with its solid performance.
The telco giant has gained over 26% YTD on solid earnings, acquisitions and its latest initiative, Telstra Day, which is also adding to the growth story. Telstra Day will be a monthly affair where "unreal deals" on tech will be the order of the day with free home delivery. Not only that but the company also pays a good dividend for all those income INVSTRs out there.
Share Price: AU$ 3.85

Market Cap: AU$ 45.43 billion.

P/E Ratio: 25.6x

P/B Ratio: 3.1x

Dividend (Yield %): 4.18%

Franking: 100%

52 Week range low of AU$ 2.66 and AU$ 3.88 share high.
Outlook – Looking at the investment bank Goldman Sachs recent forecast for FY 2023, and valuation of the Telstra share price then we can expect some upside. Goldman values the shares at AU$ 4.20 and has also put a buy rating on Telstra.
Login to view Telstra Corporation(TLS) shares
on EasyEquities
The go-to software product platform for market data, trading, portfolio and wealth management, order management and the rest might be one to watch over the coming months.
The company has been gaining attention after upgrading its FY21 guidance on earnings and, executing on its growth strategies, has made it a great prospect. Much so that the company has been fending off takeover offers like the most recent bid from EQT Fund Management. EQT offered to take acquire all the financial company's shares for a price of AU$ 15.30-AU$ 15.50 per share.
Share Price: AU$ 14.36

Market Cap: AU$ 2.76 billion

P/E Ratio: 44.4x

P/B Ratio: 4.6x

Dividend: 3.22%

Franking: 40%

52 Week range low of AU$ 8.90 and AU$ 14.54 share high.
Outlook – Iress has become a hot commodity in this space as seen from the takeover bid which got investors all excited sending the share price even higher. The financial services software company could gain even further traction with the company's revised net profit after tax (NPAT) guidance for FY21. The software company will release its half-year results on the 19Th of August 2021.
Login to view Iress Limited (IRE) shares
on EasyEquities
Megaport is a Network-as-a-Service (NaaS) front runner and cloud service provider around the globe with loads of potential during and in a post-COVID-19 environment.
The work from home craze and cloud computing have gone together like peas and carrots during the pandemic and with rising infections, there are no signs of Megaport slowing down. Revenue "growth was underpinned by the addition of 168 new customers during the quarter. Management notes that this is a record number of organic customer additions for any quarter. At the end of the period, Megaport had a total of 2,285 customers, up 8% quarter on quarter." - James Mickleboro.
Share Price:

AU$

17.92

Market Cap: AU$ 2.72 billion

P/E Ratio: N/A

P/B Ratio: 14.3x

Dividend: N/A

52 Week range low of AU$ 10.67 and AU$ 18.55 share high.
Outlook – The company recently released a positive earnings update, which showed that the recent revenue growth is to continue in FY 2021. The software-defined network service provider is set to report earnings today the 10th of August 2021 before the ASX opens. Other positives are that the Network-as-a-Service (NaaS) sector is to grow at 35% CAGR over the next four years.
Login to view Megaport Limited (MP1) shares
on EasyEquities
New to investing
and want to know more about our other stock picks?
Read: Diversified with 3 Aussies
Sources –EasyResearch, Australian Securities Exchange (ASX), Telstra Corporation, Iress Limited, Megaport Limited, Financial Review, FinTech business, James Mickleboro, Reuters, Benzinga, Wikipedia
Follow Barry Dumas
@BEEF_FINMARKETS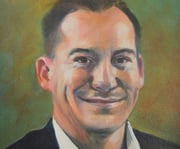 Barry is a market analyst with GT247, with a wealth of experience in the investment markets. Now in his tenth year in the markets, Barry "The Beef" Dumas brings a combination of technical analysis and fundamental insights to the table.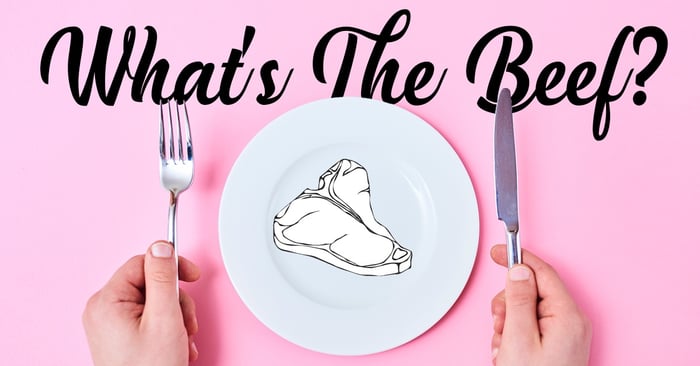 Any opinions, news, research, reports, analyses, prices, or other information contained within this research is provided by Barry Dumas, Market Analyst at GT247 (Pty) Ltd t/a GT247.com ("GT247.com") as general market commentary, and does not constitute investment advice for the purposes of the Financial Advisory and Intermediary Services Act, 2002. First World Trader (Pty) Ltd t/a EasyEquities ("EasyEquities") and GT247.com do not warrant the correctness, accuracy, timeliness, reliability or completeness of any information received from third party data providers. You must rely solely upon your own judgment in all aspects of your investment and/or trading decisions and all investments and/or trades are made at your own risk. EasyEquities and GT247.com (including any of their employees) will not accept any liability for any direct or indirect loss or damage, including without limitation, any loss of profit, which may arise directly or indirectly from use of or reliance on the market commentary. The content contained within is subject to change at any time without notice.The value of a financial product can go down, as well as up, due to changes in the value of the underlying investments. An investor may not recoup the full amount invested. Past performance is not necessarily an indication of future performance. These products are not guaranteed. Examples and/or graphs are for illustrative purposes only.