The U.S earnings season is firing on all cylinders and this week one of the "FAANG Gang" stocks, Netflix has kicked things off with a "Bang!"
This is not the type of "Bang" that you might expect or have come accustomed to with Netflix over the years which begs the question, is there still room for growth for the streaming service?
Login to view Netflix Inc (NFLX) shares
on EasyEquities
Fundamentals
Analysts lacklustre growth expectations were affirmed in Netflix's latest second-quarter 2021 earnings release which painted a picture of slowing growth. In fact, it has been the slowest in nearly a decade, but Netflix remains optimistic over its long-term prospects in a relatively new industry.
Let's look at the numbers, revenue for the second quarter increased 19% year-over-year to $7.4 billion which is just above analyst expectations of $7.3 billion. Earnings per share (EPS) rose to $2.97 a share which is $0.18 worse than the median analyst expectation. Subscribers, which is always a focal point came in above expectations at 1.54 million for the second quarter.
Netflix Inc. (NFLX) share overview:
Sector: Communication Services

Share Price: $ 531.05

Market Cap: $236 Billion.

P/E Ratio: 64.4

P/B Ratio: 18.3x

Dividend: N/A

Shares outstanding: 443.40 million

52 Week range low of $458.60 and $ 593.29 share high.
Outlook – We might expect subscriber numbers to decrease from a year ago as pandemic restrictions are eased, and the stay-at-home craze subsides. Netflix forecasts it should add around 3.5 million new subscribers for the next quarter. Netflix also announced its entry into the gaming realm "We're also in the early stages of further expanding into games, building on our earlier efforts around interactivity (eg, Black Mirror Bandersnatch) and our Stranger Things games. We view gaming as another new content category for us, similar to our expansion into original films, animation and unscripted TV." - Netflix
Login to view Netflix Inc (NFLX) shares
on EasyEquities
Chart life
Our Technical INVSTRs would note that the price action on Netflix has been consolidating sideways over the last year due to fundamental factors. The price action is trading in a wide range between the $565.54 resistance level and the $467.07 support level. These technical price levels will be watched closely for breakouts in either direction.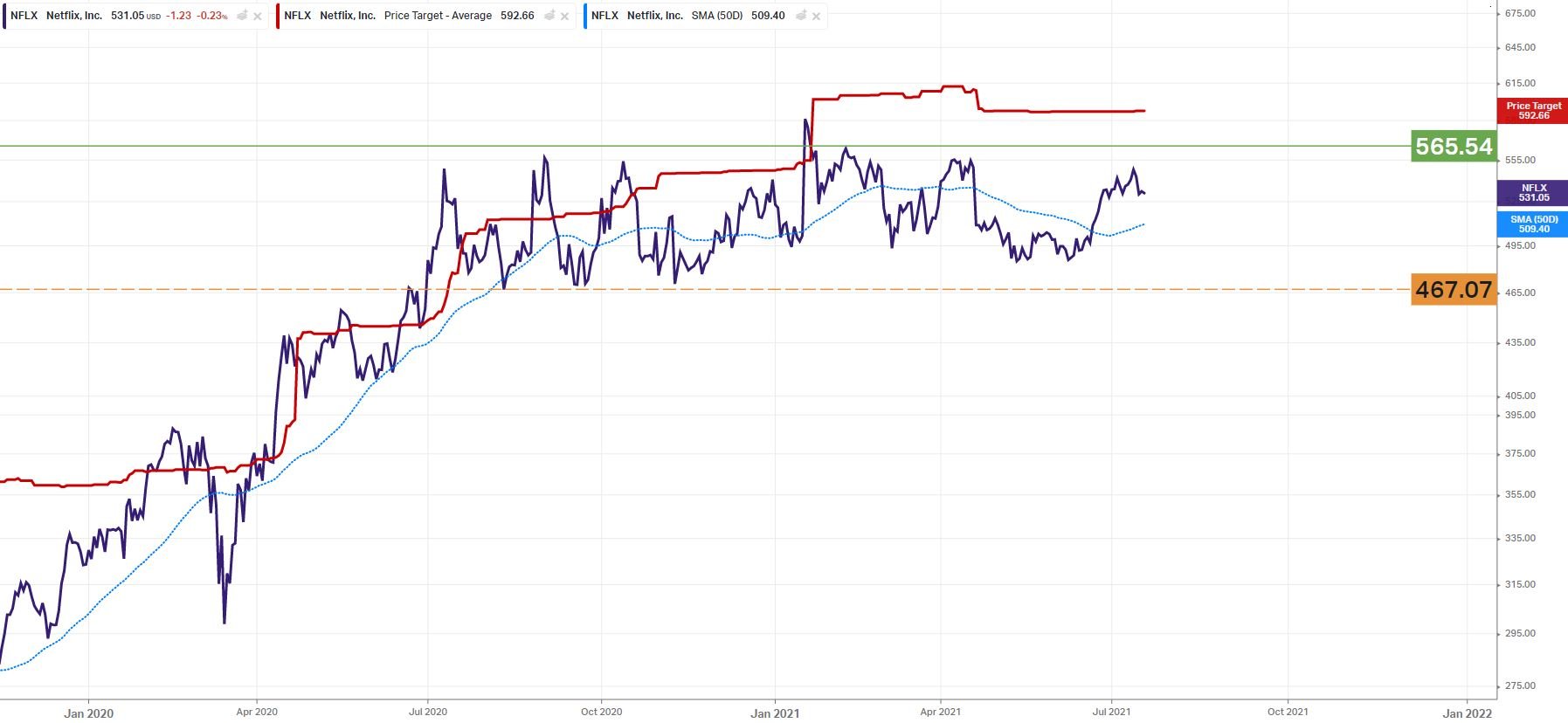 Informed decisions and Outlook
The competition is ever increasing in this industry and new offerings are popping up left and right taking subscribers from Netflix. Diversification into new sectors as well as new content offerings will be key developments to watch for future growth along with subscriber numbers.
The earnings are still being digested by INVSTRs and we might see some volatility at the open today, Netflix is currently up 0.60% in the pre-market.
New to investing
and want to learn more about other U.S stocks?
Read: Splitting Stock at Nvidia
Sources – EasyResearch, Netflix Inc, Bloomberg, Street Insider, Koyfin, Yahoo finance.
Follow Barry Dumas
@BEEF_FINMARKETS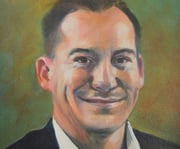 Barry is a market analyst with GT247, with a wealth of experience in the investment markets. Now in his tenth year in the markets, Barry "The Beef" Dumas brings a combination of technical analysis and fundamental insights to the table.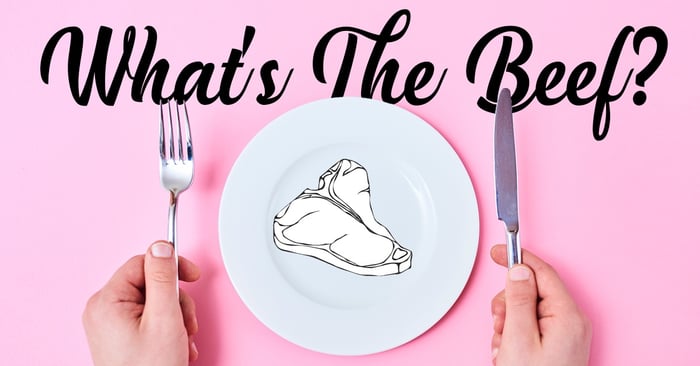 Any opinions, news, research, reports, analyses, prices, or other information contained within this research is provided by Barry Dumas, Market Analyst at GT247 (Pty) Ltd t/a GT247.com ("GT247.com") as general market commentary, and does not constitute investment advice for the purposes of the Financial Advisory and Intermediary Services Act, 2002. First World Trader (Pty) Ltd t/a EasyEquities ("EasyEquities") and GT247.com do not warrant the correctness, accuracy, timeliness, reliability or completeness of any information received from third party data providers. You must rely solely upon your own judgment in all aspects of your investment and/or trading decisions and all investments and/or trades are made at your own risk. EasyEquities and GT247.com (including any of their employees) will not accept any liability for any direct or indirect loss or damage, including without limitation, any loss of profit, which may arise directly or indirectly from use of or reliance on the market commentary. The content contained within is subject to change at any time without notice.The value of a financial product can go down, as well as up, due to changes in the value of the underlying investments. An investor may not recoup the full amount invested. Past performance is not necessarily an indication of future performance. These products are not guaranteed. Examples and/or graphs are for illustrative purposes only.