Major gains and amplified strategies have been firing on all cylinders throughout 2021 and this week is no different for the INVSTR favourite visual computing company, Nvidia Corp.
The recent gains we have seen in Nvidia Corporation's share price were attributed to its stellar fiscal 2022 first-quarter earnings release and the mention of its 4-for-1 stock split.
Fundamentals
"Fiscal first-quarter revenue soared 84% year over year to $5.66 billion. This was fuelled by a more than doubling of gaming revenue, which rose to $2.76 billion, and a 79% year-over-year increase in data centre revenue ($2.05 billion). Earnings per share soared 106% year over year to $3.03, and non-GAAP (adjusted) earnings per share rose 103% year over year to $3.66. Analysts were expecting significantly lower revenue and non-GAAP earnings per share of $5.41 billion and $3.28, respectively." - Daniel Sparks.
Higher share prices lead to higher valuations which mean INVSTRs might be left in the lurch or excluded when looking to participate in the Nvidia growth story. This might be one of the pressing reasons for the company's decision for the 4-for-1 stock split.
Login to view Nvidia Corp. (NVDA) shares
on EasyEquities
Why/ What is a Stock Split?
New investors should note that a stock split is not an uncommon practice in the financial markets and can occur due to numerous factors.
In Nvidia's case like with the recent Apple Inc. stock split, accessibility to stock ownership is at the heart of the corporate action. "The stock split is intended to make stock ownership more accessible to investors and employees, thus increasing liquidity in the stock. The trading price of the company's common stock has appreciated significantly in recent years."- Nvidia Corporation.
Nvidia has announced a 4-for-1 stock split which simply means that for every Nvidia share you own on the record date (21 June 2021) you will receive three additional Nvidia shares. The share price is expected to trade at a lower, split-adjusted share price on 20 July 2021. So what that means is, that if your 1 Nvidia share is trading at $600 now, it will trade at $150 after the split is enacted.
Our newbie INVSTRs should also note that a stock split does not dilute the value or have any fundamental impact on a company. In essence, the post-stock split value of a company will be equal to the pre-stock split value of a company.
Login to view Nvidia Corp. (NVDA) shares
on EasyEquities
Informed decisions and Outlook
Expectations are that Nvidia could continue to shine over the long term especially if the chipmaker continues to expand at its current rate. The company's chips are powering the next generation of innovation like self-driving cars, cloud computing and gaming to name a few.
New to investing
and want to learn more about other stock splits?
Read: Splitting Apple(s) Inc. (AAPL)
Sources – EasyResearch, Nvidia Corporation, Investor's Business Daily, Daniel Sparks, Koyfin, Yahoo finance., Wikipedia.
Follow Barry Dumas
@BEEF_FINMARKETS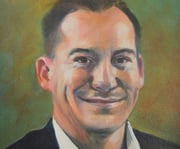 Barry is a market analyst with GT247, with a wealth of experience in the investment markets. Now in his tenth year in the markets, Barry "The Beef" Dumas brings a combination of technical analysis and fundamental insights to the table.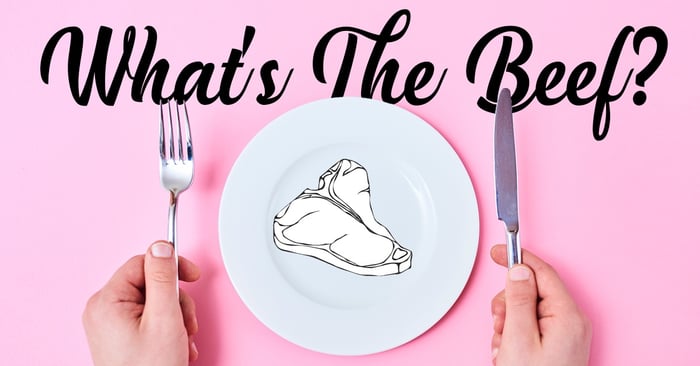 Any opinions, news, research, reports, analyses, prices, or other information contained within this research is provided by Barry Dumas, Market Analyst at GT247 (Pty) Ltd t/a GT247.com ("GT247.com") as general market commentary, and does not constitute investment advice for the purposes of the Financial Advisory and Intermediary Services Act, 2002. First World Trader (Pty) Ltd t/a EasyEquities ("EasyEquities") and GT247.com do not warrant the correctness, accuracy, timeliness, reliability or completeness of any information received from third party data providers. You must rely solely upon your own judgment in all aspects of your investment and/or trading decisions and all investments and/or trades are made at your own risk. EasyEquities and GT247.com (including any of their employees) will not accept any liability for any direct or indirect loss or damage, including without limitation, any loss of profit, which may arise directly or indirectly from use of or reliance on the market commentary. The content contained within is subject to change at any time without notice.The value of a financial product can go down, as well as up, due to changes in the value of the underlying investments. An investor may not recoup the full amount invested. Past performance is not necessarily an indication of future performance. These products are not guaranteed. Examples and/or graphs are for illustrative purposes only.