Stock Picks
Better than expected earnings, updated trading statements, Fundamental & Technical outlooks and much more to end your July on a high note, check it out INVSTRs.
EasyResearch looks at 3 stocks across Easy Wallets to end July on a high note!
EasyAUD
This Aussie manufacturing and building supplies company Boral Limited's shares have been soaring this year and gained over 49% YTD reaching an all-time high. The gain can be attributed to the interest by Seven Group Holdings acquiring sizable chunks of Boral shares in a takeover bid.
We could see interest continue as the recent announcement by Boral that it would sell its timber business for roughly AU$ 64.5 million to strengthen its current debt issue. "The sale of Boral's Timber business represents another important milestone in focusing our portfolio and positioning for the future." - Zlatko Todorcevski (CEO)
For our Fundamental INVSTRs, the extensive growth over the year along with the debt consolidation could signal more upside over the long term. The current market cap is AU$ 8.17 billion, the company has a forward P/E of 27.5x and a Price-to-Book of 1.8x.
Technical INVSTRs, might expect the price action to return to its mean before pushing higher once more to keep the current uptrend intact. The average analyst price target is around AU$ 6.95 and the price target high is around the AU$ 7.80 per share mark.
Login to view shares
on EasyEquities
EasyUSD
U.S earnings season is in full swing and this week the "FAANG" stocks are firing on all cylinders and the world's largest company by market capitalization is no different. Apple Inc reported record numbers once again as profits soar on strong iPhone sales. "This quarter, our teams built on a period of unmatched innovation by sharing powerful new products with our users, at a time when using technology to connect people everywhere has never been more important," – Tim Cook
Fundamental INVSTRs will be pleased with the much better than expected results for Apple Inc for its fiscal 2021 third quarter ended June 26, 2021. Revenue came in at $81.4 billion vs estimates of $72.91 billion while Earnings Per Share (EPS) topped expectations by $0.48 to come in at $1.30.
iPhone revenues impressed at $39.57 billion in Q3 versus the $26.41 billion a year ago while services revenue reached new all-time highs of $17.48 billion.
Technical INVSTRs, would note that the price action on Apple is still in an uptrend since the pandemic downturn with an average analyst price target at $157.14 per share (red line). if we see the recent "Tech Sell-Off" continue then we could expect the price to find support at $135.77.
Login to view shares
on EasyEquities
EasyZAR
ArcelorMittal SA Limited (ACL)
Africa's largest steel producer, ArcelorMittal SA Limited released its latest updated trading statement for the six months ended 30 June 2021 with much fanfare. The update indicated that ArcelorMittal South Africa's headline earnings per share (HEPS) is expected to improve drastically from an R2,39 headline loss per share to a headline profit. HEPS is expected to range between R 2.01 and R2.45 which is a 184% and 203% change respectively compared to the previous year.
Our Fundamental INVSTRs, might expect interest in the share to continue while interest remains high while some analysts have an R8.50 per share target high on ACL. The company's market cap is sitting at roughly R6.4 billion, a forward P/E ratio of 1.51x and its expected EPS range is between R1,82 and R2,22 per share.
Technical INVSTRs, should be over the moon with the latest breakout from the nearly two-month sideways price action consolidation. Those who missed out on the initial breakout might be patient and wait on a re-test of the breakout zone for a better entry. The average analyst price target expectation is around R9.00 per share (red line).
Login to view shares
on EasyEquities
New to investing
and want to know more about our other stock picks?
Read: Stock Picks Back by Popular Demand
Sources – EasyResearch, Apple Inc, ArcelorMittal SA Limited, Investor relations, JSE SENS, Boral Limited, Australian Securities Exchange (ASX), Aaron Teboneras, Koyfin, StreetInsider, Wikipedia.
Follow Barry Dumas
@BEEF_FINMARKETS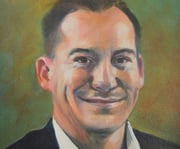 Barry is a market analyst with GT247, with a wealth of experience in the investment markets. Now in his tenth year in the markets, Barry "The Beef" Dumas brings a combination of technical analysis and fundamental insights to the table.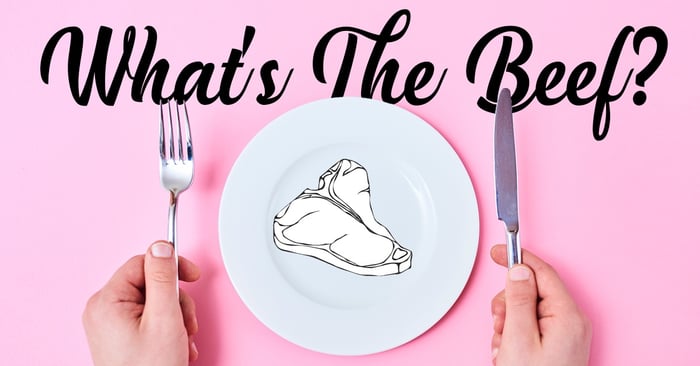 Any opinions, news, research, reports, analyses, prices, or other information contained within this research is provided by Barry Dumas, Market Analyst at GT247 (Pty) Ltd t/a GT247.com ("GT247.com") as general market commentary, and does not constitute investment advice for the purposes of the Financial Advisory and Intermediary Services Act, 2002. First World Trader (Pty) Ltd t/a EasyEquities ("EasyEquities") and GT247.com do not warrant the correctness, accuracy, timeliness, reliability or completeness of any information received from third party data providers. You must rely solely upon your own judgment in all aspects of your investment and/or trading decisions and all investments and/or trades are made at your own risk. EasyEquities and GT247.com (including any of their employees) will not accept any liability for any direct or indirect loss or damage, including without limitation, any loss of profit, which may arise directly or indirectly from use of or reliance on the market commentary. The content contained within is subject to change at any time without notice.The value of a financial product can go down, as well as up, due to changes in the value of the underlying investments. An investor may not recoup the full amount invested. Past performance is not necessarily an indication of future performance. These products are not guaranteed. Examples and/or graphs are for illustrative purposes only.