Stock Picks
The EasyResearch Stock Pick Mondays are back by popular demand and this week, we look across three different Easy exchanges for the best opportunities out there.
EasyResearch looks at 3 stocks across Easy currencies to get your week going!
EasyAUD
If you believe the "Buy Now, Pay Later" trend which took flight during the pandemic still has legs to grow, then Zip Co Limited could be your "go-to" Aussie stock. Zip, a leader in digital retail finance and the payment industry has seen its share price increase 65.97% YTD. The company has been gaining attention once again on acquisition reports.
The Financial Review reported that the Commonwealth Bank of Australia (CBA) which partially owns the Swedish buy now, pay later (BNPL) company, Klarna has taken a 4% stake in Zip. These reports if true could see the BNPL market strengthen and interest in Zip continue to grow. Near term headwinds might be "Short sellers could believe that Zip's Quadpay business will be disrupted by Afterpay's new pay anywhere service." - James Mickleboro
For our Fundamental INVSTRs, it is worth noting that the average analyst price target expectations on the small-cap stock are around AU$ 9.30 per share (red line on the chart).
Technical INVSTRs would see that the price action found support at the AU$ 7.00 per share level and is trading above the 50-day Simple Moving Average of price (blue line).
Login to view shares
on EasyEquities
EasyUSD
This next-gen global technology company sets out to change digital media and to reshape the way we view digital advertising in the world and its new offering is on fire.
The company's new digital ads platform, Solimar is getting favourable reviews across Wall Street which could see some tailwind action in the share price over the coming months.
Solimar has been two years in the making and will allow marketers to enhance digital ad campaigns on the open internet. "It's a response to the new emphasis on the need to tap valuable first-party data while advancing the cause of consumer privacy. Marketers can upload their first-party data easily and securely, The Trade Desk says, and the platform allows for advanced marketing and business goal setting allowing for precise optimization. It also features an advanced measurement marketplace and a simplified user experience." - Jason Aycock
The current valuations for our Fundamental INVSTRs might be a bit rich with a Price to Earnings (P/E) ratio of 160x and a Price/ Book (P/B) of 34.2. Analyst earnings expectations for this quarter is that the company will continue to grow across the board. The average analyst estimated share price target is around 71.64 per share with a share price target high at $ 100 per share.
Our Technical INVSTRs will see that the price action has broken out of the downtrend and that the price action is pushing higher. we might expect the price action to either continue on its current trajectory or we could see the price re-test the channel breakout lower.
For our ETF INVSTRS who would like to diversify into the "Next Generation Tech" sector, The Trade Desk Inc is also part of the Invesco Nasdaq Next Gen 100 ETF (QQQJ).
Login to view shares
on EasyEquities
EasyZAR
Combined Motor Holdings Limited (CMH)
With a sense of ultimate optimism that things could possibly return to normal in the near future, the auto sector could be one to watch, especially car rentals.
Well, that is if travel opens and we are not locked down to our dwellings naturally, but Combined Motor Holdings Limited could be one to watch. This holding company with subsidiaries owning interests in retail motor, car hire, financial services and more share price is rocketing. The company's share price is up over 73% over one year despite pandemic challenges and lacklustre auto sales.
Even though these variables are not expected to change anytime soon the other aspect that makes Combined Motor Holdings Limited an attractive prospect is its dividend yield of 10%.
Fundamental INVSTRs will also note that the company has a low P/E ratio of 9.77, the earnings outlook is mixed, and the company's Market Cap is around R1.6 billion.
Our Technical INVSTRs would see that the price action is in a steady uptrend to highs last seen in May 2018 and trading above its 50-Moving Average of price (blue line).
Login to view shares
on EasyEquities
New to investing
and want to know more about our other stock picks?
Read: The EasyResearch Watchlist is Growing
Sources – EasyResearch, Zip Co Limited, Financial Review, James Mickleboro, The Trade Desk Inc, Jason Aycock, Koyfin, Combined Motor Holdings Limited, Moneyweb, Wikipedia.
Follow Barry Dumas
@BEEF_FINMARKETS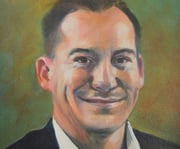 Barry is a market analyst with GT247, with a wealth of experience in the investment markets. Now in his tenth year in the markets, Barry "The Beef" Dumas brings a combination of technical analysis and fundamental insights to the table.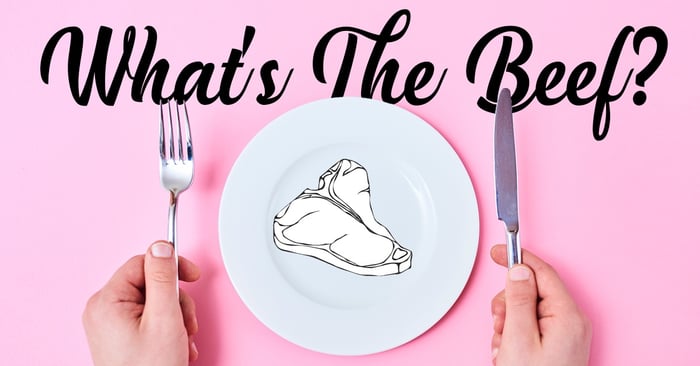 Any opinions, news, research, reports, analyses, prices, or other information contained within this research is provided by Barry Dumas, Market Analyst at GT247 (Pty) Ltd t/a GT247.com ("GT247.com") as general market commentary, and does not constitute investment advice for the purposes of the Financial Advisory and Intermediary Services Act, 2002. First World Trader (Pty) Ltd t/a EasyEquities ("EasyEquities") and GT247.com do not warrant the correctness, accuracy, timeliness, reliability or completeness of any information received from third party data providers. You must rely solely upon your own judgment in all aspects of your investment and/or trading decisions and all investments and/or trades are made at your own risk. EasyEquities and GT247.com (including any of their employees) will not accept any liability for any direct or indirect loss or damage, including without limitation, any loss of profit, which may arise directly or indirectly from use of or reliance on the market commentary. The content contained within is subject to change at any time without notice.The value of a financial product can go down, as well as up, due to changes in the value of the underlying investments. An investor may not recoup the full amount invested. Past performance is not necessarily an indication of future performance. These products are not guaranteed. Examples and/or graphs are for illustrative purposes only.