Education
Although we have seen some stellar and life-changing moves in the Micro and Small Cap stock sectors, we are always reminded of the inherent risks that lie beneath.
Not only is the Micro-cap sector prone to market volatility but fundamental pressures can also lead to unforced events like the delisting of your favourite future captain of industry.
Here are some thoughts on Labat Africa and Nutritional Holdings from one of our Micro-Cap enthusiast and #6MonthsRiskChallenge initiator, Cay-Low Mbedzi:
"LABAT AFRICA failing to submit its financial statement at this point may result in the suspension of shares which means no trading will be taking place. Labat Africa Limited will be given a period to comply with JSE requirements for listing to be unsuspended (if suspended). This may take at times, a long period before the suspension is lifted or rather delisting taking place unless stated otherwise. Labat's delisting may too, result in unfavourable grounds for investors.
While at the same time the company financial statement release, may have a significant effect on the company's stock price more especially if the company issues a profit warning. This can cause the share price to become very volatile which can result in unexplained surges in share price before dropping. This has happened with many companies before always keep in mind that compliance enforced by suspension may always be associated with high volatility.
Labat remains at risk of suspension and delisting should it fail to comply and submit its financial stated by/before 30 June 2021, the group in March 2021 released their interim results for the six months that ended on 29 February 2020 that is different from previously issued statement (published in April 2020) with a difference in the extracted income on the statement."
Another example of a micro-cap under pressure is Nutritional Holdings Limited, which was suspended on the JSE for breaching its rules.
"Looking into the situation of Nutritional Holdings, this would be a perfect example of trading being suspended without any given notice but with immediate effect, which according to the JSE, it's in place to exercise these powers in favour to protect shareholders, this was because of the fact that Nutritional Holdings has failed to submit certain information which should be disclosed to the public according to the JSE SENS, although in this case, should the company delist, this cannot always be a good thing for investors. Nutritional Holdings remain suspended pending information required in order to meet JSE requirements, with various dealings taking place include the replacement of the group CEO, the group also recently released the recent reviewed Consolidated Results for the Six Months which ended on 31 August 2020, the results are slightly different from the previous unaudited results." – Cay-Low Mbedzi
Informed decisions
INVSTRs should take care when looking towards very small companies also known as "Micro Caps", or "Penny Stocks" for investment opportunities. We also cannot reiterate the importance of doing one's homework before diving headfirst into this volatile sector.
Here are a few things to consider before buying your favourite micro-cap stock:
Fundamentals – When considering your favourite micro-cap, always look at the financial health of the company and future growth prospects.
Market mechanics – Here are some of the technical factors that come to mind like, is the stock liquid? Does the share price have a large bid/ offer spread (difference between the buy and sell price)?
In the News – Is your company or the sector in which your prospective company operates, trending on social media or in the media for all the right reasons?
Taking the above mentioned into account could save you a lot of headaches in the future.
New to investing
and want to see our recent Stock Picks?
Read: Smaller Caps are making a comeback
Sources – EasyResearch, Cay-Low Mbedzi, JSE SENS, Labat Africa Limited, Nutritional Holdings Limited.
Follow Barry Dumas
@BEEF_FINMARKETS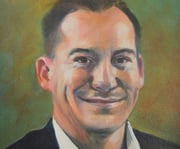 Barry is a market analyst with GT247, with a wealth of experience in the investment markets. Now in his tenth year in the markets, Barry "The Beef" Dumas brings a combination of technical analysis and fundamental insights to the table.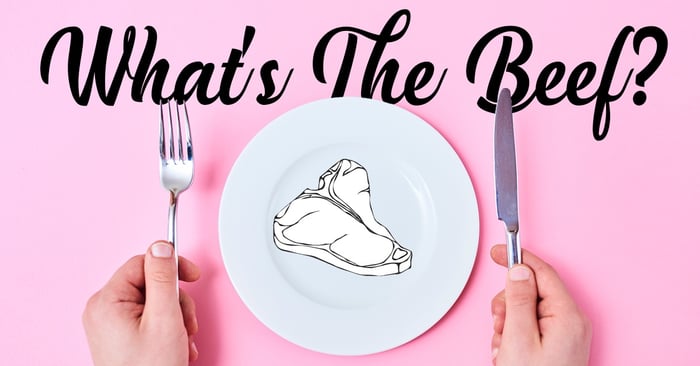 Any opinions, news, research, reports, analyses, prices, or other information contained within this research is provided by Barry Dumas, Market Analyst at GT247 (Pty) Ltd t/a GT247.com ("GT247.com") as general market commentary, and does not constitute investment advice for the purposes of the Financial Advisory and Intermediary Services Act, 2002. First World Trader (Pty) Ltd t/a EasyEquities ("EasyEquities") and GT247.com do not warrant the correctness, accuracy, timeliness, reliability or completeness of any information received from third party data providers. You must rely solely upon your own judgment in all aspects of your investment and/or trading decisions and all investments and/or trades are made at your own risk. EasyEquities and GT247.com (including any of their employees) will not accept any liability for any direct or indirect loss or damage, including without limitation, any loss of profit, which may arise directly or indirectly from use of or reliance on the market commentary. The content contained within is subject to change at any time without notice.The value of a financial product can go down, as well as up, due to changes in the value of the underlying investments. An investor may not recoup the full amount invested. Past performance is not necessarily an indication of future performance. These products are not guaranteed. Examples and/or graphs are for illustrative purposes only.