Micro-Cap Sector
The micro capitalization sector has been "Top of the Pops" and exploding with opportunities over the last couple of months with INVSTRs looking towards the new up and coming captains of industry.
Very small companies also known as "Micro Caps", or "Penny Stocks" are companies with smaller market capitalizations than small companies (Small Caps). Not for the faint-hearted but for those who can outlast the volatility and spread risk, exceptional returns might be on the horizon.
Let's take a look at three Micro Caps on the EasyEquities platform:
Jasco Electronics Holdings Limited (JSC)
Jasco, the JSE listed company which delivers smart tech across telecommunications, Information Technology, Energy, and Industry has gained much attention over the last month. The company not only delivers across the value chain but in most instances own the value chain and has expanded across SA and into East Africa.
The Software and Computer Services sector company's share price gained exponentially after its latest trading statement for the six months to December released in March 2021. "For the six months to 31 December 2020, the group expects an earnings per share (EPS) profit of at least 4.1 cents per share compared to a 6 cents loss per share for the previous corresponding period; and a headline earnings per share (HEPS) loss for the six months ended 31 December 2020 of a maximum of 1.5 cents per share compared to the 5.2 cents loss per share for the previous corresponding period." – Jasco Electronics Holdings Limited.
For our fundamental INVSTRs there might be more "Pros than Cons" when considering the above-mentioned trading statement but the price volatility is expected to remain. The company has a market cap of R106 million, is trading at a 2.3x Price to Book (P/B) ratio while exceeding its peer groups returns over the past year. The company is unprofitable at the moment and it's worth noting its Total debt of R289 million keeps on rising.
For the technical INVSTRs out there the parabolic price move will be noted as one could expect the price action to return to the mean if the R0.50c per share resistance level holds. The 50-day simple moving average of price (blue line) will be watched for support closer to the R0.33c level.
Click logo to view shares
on EasyEquities
Labat Africa Limited is another revolutionary company that has turned its focus to the Cannabis and Hemp industry which it believes to be the "beginning of a new 100 year industry" – Labat
Labat's vision is to be a medical cannabis focussed healthcare company looking to capture the South African market. "The cannabis industry is estimated to be as large as R27bn. The global market for cannabidiol (CBD), one of the chemicals found in cannabis plants, is expected to reach $25bn (R422.6bn) and is growing at a rate of 23.2% per year." – Business Day.
Labat Africa has been a member of the JSE for 25 years and the first listed company to dive into the Cannabis market around 2019 when EasyResearch first covered the stock. At that stage, this local black-owned and managed investment holding company also acquired a license to trade in Lesotho which was the first African country to decriminalize cannabis.
The company has expanded its operations heavily since then with a number of strategic acquisitions which has weighed in on the share price and bottom line. Increased selling of the stock has taken place after the short form SENS announcement from Labat Africa Limited was released.
The competition is also heating up in the cannabis space with companies like Nutritional Holdings and Go Life and possibly SilverLeaf Investments competing for market share.
Fundamental INVSTRs should note that Labat is unprofitable, and some analysts value the cannabis focussed healthcare company as overvalued compared to its industry peers. The company's market cap is around R96.91 million with a P/E of 1.8x and a Price to Book (P/B) ratio of 1.3x.
Our technical INVSTRs the price action volatility is visible and what is noticeable is the increased buying from the R0.29c support level (orange dotted line). The price action has moved lower from this psychological level and might target the R0.20c per share level which could possibly be an opportune moment to find value.
Click logo to view shares
on EasyEquities
Expansion and manufacturing are at the order of the day as the economy picks up after the pandemic shutdowns and Brikor Limited is taking full advantage to improve its situation.
Brikor as the name would suggest is a brick manufacturer and supplier across low-cost housing, residential to commercial, industrial, civil engineering and infrastructure projects as well as coal to local markets and coal traders.
The company regained its JSE listing status after a seven-year suspension and the manufacturer is coming out guns blazing, picking up a 40% stake in transport company Zingaro Holdings.
The Zingaro acquisition came with a price tag of R50 million but could play a valuable role to grow income for Brikor over the long run and assist to gain market share.
" Zingaro also specialises in providing turnkey services for mine activities, such as loading, hauling, stockpile management and haul road maintenance by using a wide range of specialised trucks and earth-moving equipment. The company primarily operates in SA, mainly servicing short- to medium-distance routes in Gauteng, North West, Mpumalanga and Limpopo, with a fleet of more than 100 specialised vehicles. "- Mudiwa Gavaza
Looking at Brikor Limited's latest unaudited interim financial results for the six months ended 31 August 2020 can clearly see the impact of the COVID-19 pandemic on the company. Revenue decreased 23.1% with the gross profit percentage lower by 20.4%. The report showed that expenses decreased as well but this was mainly due to less spending due to the lockdown. "Though the group swung into an interim loss as Covid-19 hit the construction sector, it said its risk profile has improved as it pays down its remaining debts, and it wants to expand its local footprint." - Mudiwa Gavaza
Fundamental INVSTRs considering the brick manufacturer would note that the company's market cap has risen to R674 million, its P/E ratio is 31.1x while the Price to Book ratio is sitting at 7.7x.
Technical INVSTRs would have noticed and capitalized on the recent breakout and throwback at the R0.29c per share level. The price action has gained over 660% YTD and gone parabolic, and we might expect a pullback to the mean over the short term.
Click logo to view shares
on EasyEquities
INVSTR community insights and thoughts
Jasco Electronics Holdings Limited (JSC):
Tevin Machivha had this to share: "they have investments in renewable energy i.e solar energy which is currently growing rapidly in SA and are currently offering ICT services to Eskom and current run the only POM call centre on SA, they just recently partnered with five9 to offer cloud services".
Thabo Mabula thinks "Jasco is a buy".
Labat Africa Limited (LAB):
Tevin Machivha shared that Labat is "investing in cannabis, currently offering biometric service solutions and SAMES" while Thabo Mabula says "Labat is going nowhere slowly".
Informed decisions
Micro-Cap stocks are sometimes side-lined for their larger counterparts due to volume constraints or sheer volatility, but there is no doubting that the sector holds loads of potential. So, pick wisely my fellow INVSTRs, and familiarize yourself with market mechanics!
New to investing
and want to see our recent Stock Picks?
Read: Stock Picks for Freedom Day
Sources – EasyResearch, Simply Wall Street, Reuters, Jasco Electronics Holdings Limited, Labat Africa Limited, JSE SENS, Brikor Limited, Business Day, Mudiwa Gavaza, Koyfin, Cay-Low Mbedzi, Tevin Machivha, Thabo Mabula.
Take note: stock data was taken on 29/04/2021.
Follow Barry Dumas
@BEEF_FINMARKETS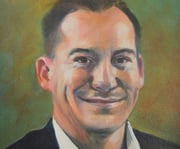 Barry is a market analyst with GT247, with a wealth of experience in the investment markets. Now in his tenth year in the markets, Barry "The Beef" Dumas brings a combination of technical analysis and fundamental insights to the table.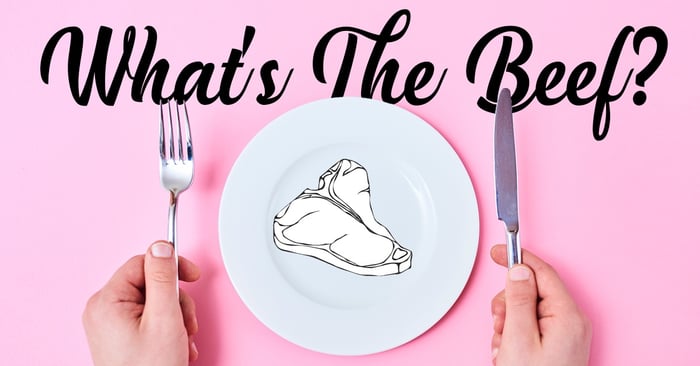 Any opinions, news, research, reports, analyses, prices, or other information contained within this research is provided by Barry Dumas, Market Analyst at GT247 (Pty) Ltd t/a GT247.com ("GT247.com") as general market commentary, and does not constitute investment advice for the purposes of the Financial Advisory and Intermediary Services Act, 2002. First World Trader (Pty) Ltd t/a EasyEquities ("EasyEquities") and GT247.com do not warrant the correctness, accuracy, timeliness, reliability or completeness of any information received from third party data providers. You must rely solely upon your own judgment in all aspects of your investment and/or trading decisions and all investments and/or trades are made at your own risk. EasyEquities and GT247.com (including any of their employees) will not accept any liability for any direct or indirect loss or damage, including without limitation, any loss of profit, which may arise directly or indirectly from use of or reliance on the market commentary. The content contained within is subject to change at any time without notice.The value of a financial product can go down, as well as up, due to changes in the value of the underlying investments. An investor may not recoup the full amount invested. Past performance is not necessarily an indication of future performance. These products are not guaranteed. Examples and/or graphs are for illustrative purposes only.