Stock Picks
We are still going wild over U.S property stocks, and like us if you are into real estate, REITs and all things EasyProperties then you have come to the right place.
EasyResearch looks at 2 new stocks to get your week going!
Click logos to view shares
on EasyEquities USD
This mortgage REIT's operations sound like something out of the movie "The Big Short" but it seems like the mortgage-backed security market has started to recover from the pandemic downturn.
What are mortgaged REITs you may ask?
Well let's take a step back, we know that Real Estate Investment Trusts (REITs) invests in properties (apartments, office buildings, complexes, malls etc.), Mortgage REITs invest in debt (mortgages) of those assets via mortgage-backed securities, which are guaranteed by the U.S Government.
With mortgage rates at below 3% and increased activity of millennials refinancing their mortgage debt, AGNC should be watched closely despite its 55% gain over the last year.
For our fundamental INVSTRs the company is trading around its book value which is suitable for income investors. The mortgage REIT has an impressive dividend yield of 8.23%, a forward P/E of 7.2x and a market cap of $9.24 billion.
Our technical INVSTRs can expect short interest at 1.94%, the price action has been gaining upward momentum and back at pandemic downturn levels. We might see a short-term downturn from the $17.54 per share resistance level. The price action is also above the average analyst target price of $17.14 (red line).
SBA Communications Corporation (SBAC)
SBAC is a real estate investment trust which is a leading owner, provider, and operator of wireless communications infrastructure in America and even here in South Africa.
SBA Communications operate in two segments namely site leasing and site development. Its latest deal with Verizon, the second-largest wireless carrier in the United States could be beneficial. "The new tower deals establish terms for leasing space on existing towers for new C-band equipment and allow for process improvements, including minimizing legal reviews." – Jason Aycock.
This specialized REIT and S&P 500 constituent has seen analyst revise their targets higher ahead of the company's upcoming earnings report. This could be a clue for INVSTRs that we could expect higher earnings later today.
Fundamental INVSTRs should take note that SBAC will be reporting earnings today after the U.S stock market close. The company has a dividend yield of 0.8%, a market cap of $32.18 billion, a two-year beta of 0.81 and a forward P/E ratio of 151x.
For the technical INVSTRs out there the price action has broken its downtrend and is gaining momentum higher. The company has very low short interest at 1.42% and the average analyst target price is around $314.63 per share.
Click logos to view shares
on EasyEquities USD
Informed decisions
The U.S property market has been on fire over the last couple of months but has also become a hot topic again after the demand for properties surpasses financial crises levels.
But the latest tumble in home sales data has nothing to do with demand fading away according to NAR's chief economist Lawrence Yun - "We know that home prices have been rising, mortgage rates inching higher, housing affordability becoming much more challenging, however I would say the softening sales activity is not due to demand going away," and "Demand remains strong, it is simply the severe lack of supply that is holding back sales conditions."
New to investing
and want to see our recent Stock Picks?
Read: Real Estate is off the hook! and Stocks to watch in April
Sources: EasyResearch, SeekingAlpha, The Motley Fool, Koyfin, ZeroHedge
Follow Barry Dumas
@BEEF_FINMARKETS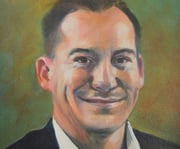 Barry is a market analyst with GT247, with a wealth of experience in the investment markets. Now in his tenth year in the markets, Barry "The Beef" Dumas brings a combination of technical analysis and fundamental insights to the table.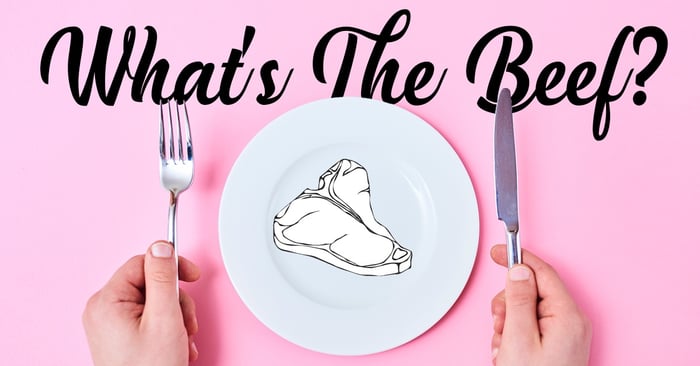 Any opinions, news, research, reports, analyses, prices, or other information contained within this research is provided by Barry Dumas, Market Analyst at GT247 (Pty) Ltd t/a GT247.com ("GT247.com") as general market commentary, and does not constitute investment advice for the purposes of the Financial Advisory and Intermediary Services Act, 2002. First World Trader (Pty) Ltd t/a EasyEquities ("EasyEquities") and GT247.com do not warrant the correctness, accuracy, timeliness, reliability or completeness of any information received from third party data providers. You must rely solely upon your own judgment in all aspects of your investment and/or trading decisions and all investments and/or trades are made at your own risk. EasyEquities and GT247.com (including any of their employees) will not accept any liability for any direct or indirect loss or damage, including without limitation, any loss of profit, which may arise directly or indirectly from use of or reliance on the market commentary. The content contained within is subject to change at any time without notice.The value of a financial product can go down, as well as up, due to changes in the value of the underlying investments. An investor may not recoup the full amount invested. Past performance is not necessarily an indication of future performance. These products are not guaranteed. Examples and/or graphs are for illustrative purposes only.